Stunning Cat Eye Nails For Your Next Manicure
Jun 27, 2023 by MOROVAN
If you're a fan of sleek and mesmerizing nail designs, then cat eye nails are a perfect choice for you. Inspired by the enigmatic beauty of a cat's eye, these designs feature a captivating and reflective effect that adds a touch of mystery to your fingertips. Whether you're attending a special event or simply want to elevate your everyday look, cat eye nails offer a unique and alluring style. In this blog, we'll explore some stunning recommendations to help you achieve irresistible cat eye nail art.
How to make a cat eye nail design by using MOROVAN poly nail gel?
Here are some recommended cat eye nail designs for 2023:
1. Cat eye nail design: Mysterious Midnight Blue
For a twist on the classic cat eye design, try using a deep and alluring midnight blue polish as your base color. The dark hue enhances the mysterious appeal of the cat eye effect. Choose a shimmering blue or silver cat eye gel polish and use the magnetic tool to create a mesmerizing pattern. The combination of the rich blue shade and the reflective cat eye effect creates a captivating and seductive look.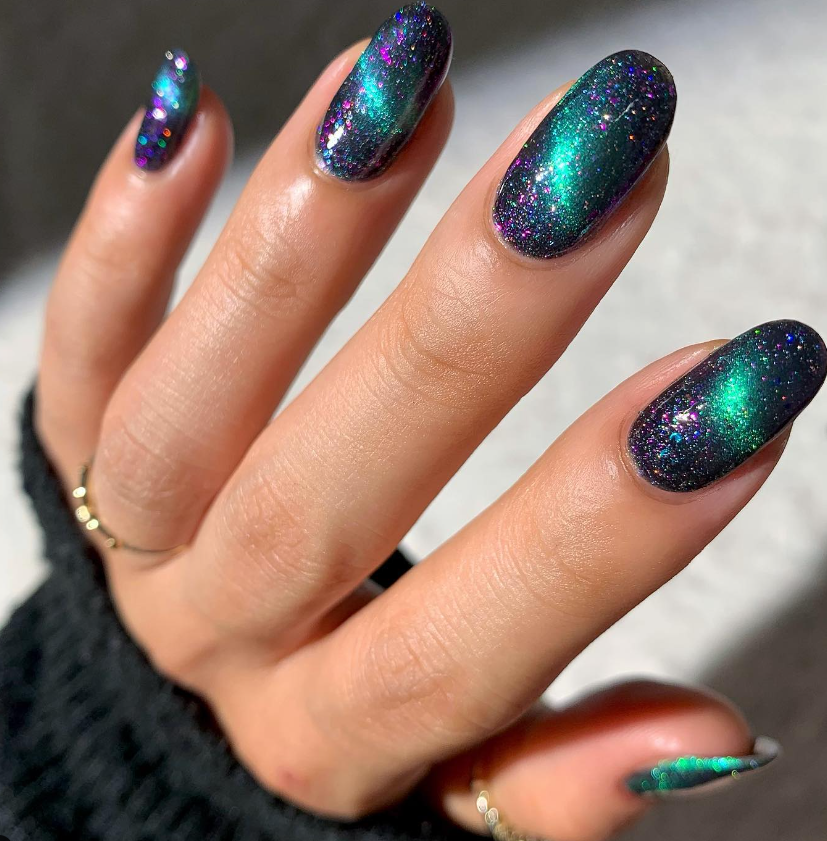 This cat eye nail design is very unique!
@lacquerdiary3.14/Instagram
2. Cat eye nail design: Vibrant Rainbow
For a playful and vibrant twist on cat eye nails, experiment with a rainbow cat eye design. Paint each nail with a different base color, such as red, orange, yellow, green, blue, and purple. Apply a cat eye gel polish in a coordinating shade on top and use the magnetic tool to create the cat eye effect. The result is a whimsical and eye-catching design that captures the essence of a colorful feline gaze.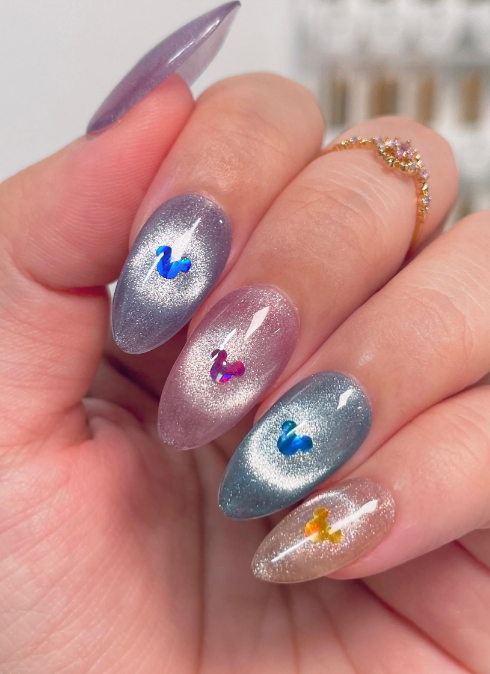 Beautiful cat eye nail design for you~
@daily_charme/Instagram
3. Cat eye nail design: Soft and Subtle Neutrals
If you prefer a more understated cat eye design, opt for soft and neutral shades. Choose pastel pinks, nudes, or light grays as your base color and apply a complementary cat eye gel polish. The effect will be more subtle but still mesmerizing, giving your nails an elegant and sophisticated touch. This design is versatile and suitable for both casual and formal occasions.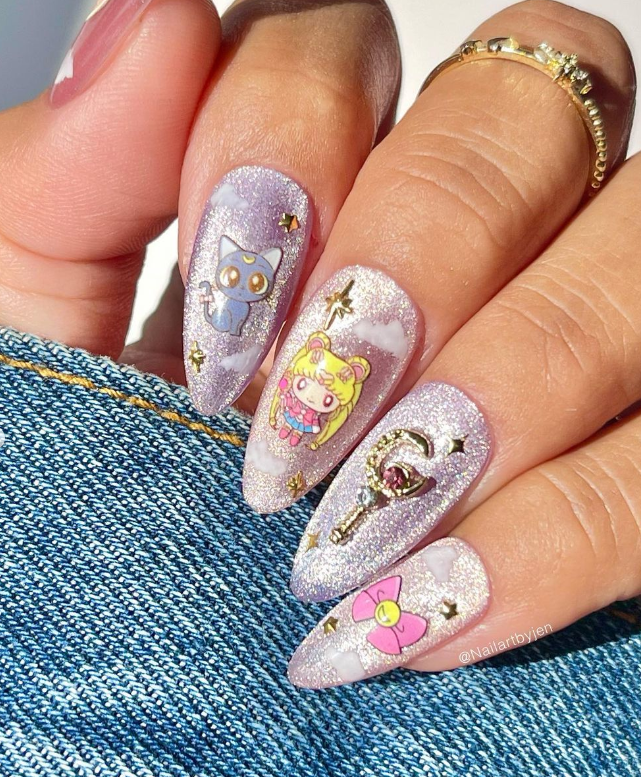 This cat eye nail design is so cute!
@nailartbyjen/Instagram
Cat eye nail designs offer a captivating and alluring style that is bound to leave a lasting impression. Whether you prefer classic black, deep and mysterious shades, enchanting jewel tones, dynamic duo-chrome polishes, soft neutrals, or vibrant rainbows, there's a cat eye design to suit your taste.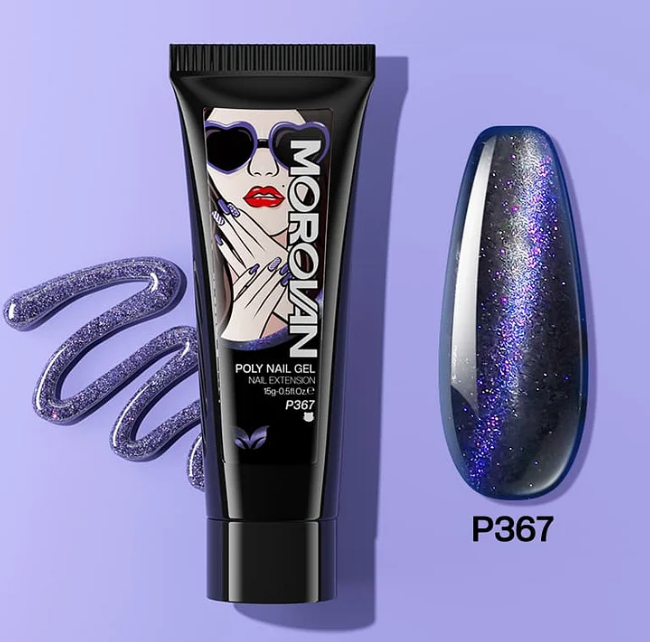 Cat eye nail design product recommendation
Latest Posts
Featured product