Purple Nail Designs for Mother's Day 2023
May 06, 2023 by MOROVAN
Mother's Day is an important holiday for us to express gratitude and love to our mothers. To make this holiday even more special, you can choose a beautiful purple nail design to show your love and care for your mom.
Purple is an elegant and mysterious color, perfect for nail designs. Therefore, purple nail designs usually create a sense of mystery. Whether you choose dark or light purple nail polish, purple nails can make you feel mysterious and elegant. Purple has various shades, from dark purple to light purple, from purple-red to lavender, each shade can create different effects and feelings. This diversity makes purple nail designs very popular.
How to make a purple nail design by using poly nail gel?
Here are some recommended Mother's Day purple nail designs, each with its own unique features, making you more unique and outstanding on this special day:
1.Purple nail design: Purple Ombre Nail Art
The ombre purple nail design is a very popular style that can bring a sense of dimension and depth to your nails. You can choose a color gradient from dark purple to light purple, or combine purple with other colors to create a unique effect. This manicure is suitable for any occasion and is perfect for presenting a special gift to your mom on Mother's Day.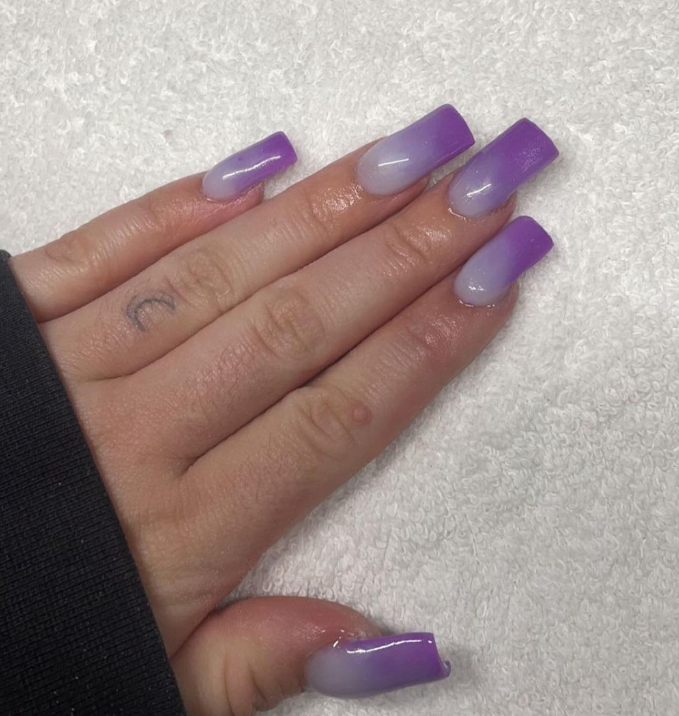 @baddienailz951 /Instagram
2.Purple nail design:French purple manicure
French purple manicure is a very classic style that can add a touch of elegance and nobility to your nails. You can choose to apply dark purple or purple-red nail polish at the bottom of the nails, and then apply light purple or white nail polish at the top to showcase the elegant effect. This type of manicure is suitable for important occasions such as Mother's Day dinners or family gatherings.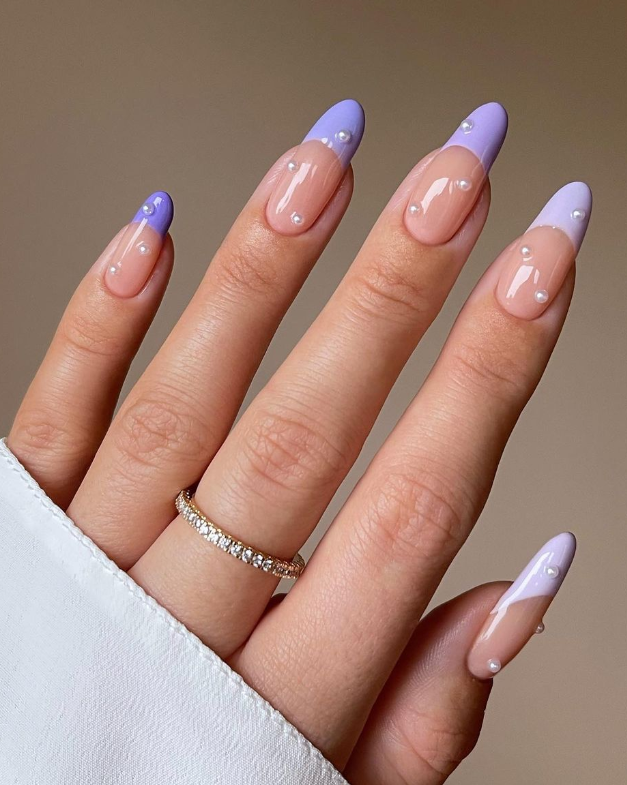 @tiffanyabbigailebeauty/ Instagram
3.Purple nail design: Floral patterned purple manicure
If you want to give your mom a special gift, you can choose a floral pattern purple nail design. You can add some exquisite floral patterns and textures, such as roses, violets or other flowers, on the purple base color. This type of manicure is perfect for giving your mom a romantic and warm gift on Mother's Day.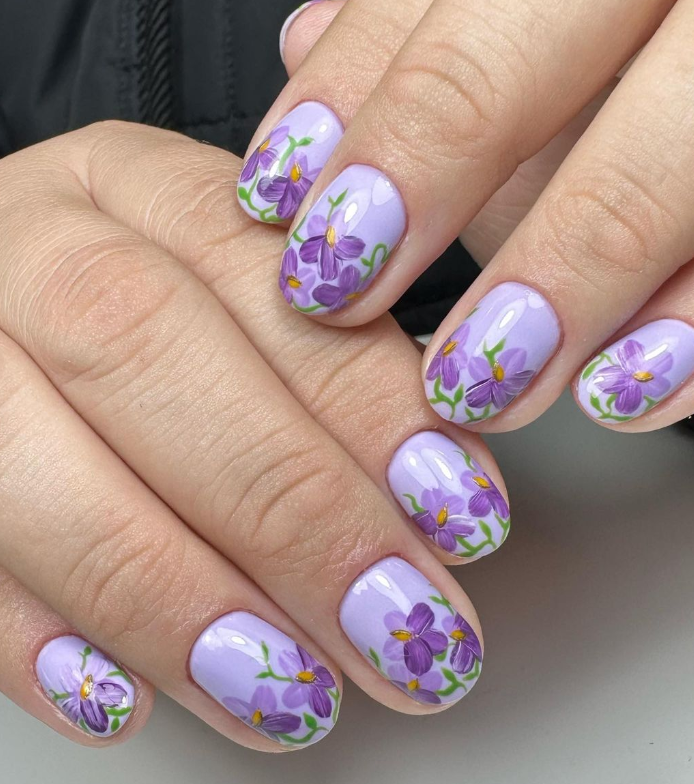 @onglensoie/ Instagram
No matter which style you choose, a purple nail design for Mother's Day can make you stand out and unique on this special day. Remember to ensure that your nails are dry and clean before doing the manicure, and choose high-quality nail polish and manicure tools to keep your nails healthy and beautiful. I wish you and your mother a wonderful Mother's Day!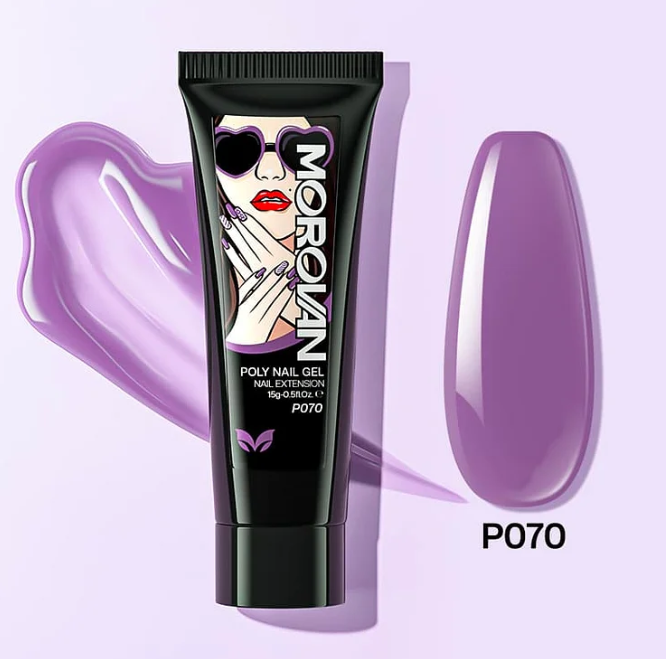 Purple nail design product recommendation
Latest Posts
Featured product