Graceful and Feminine Almond Nail Designs
Jun 27, 2023 by MOROVAN
Almond nail designs have gained popularity for their graceful and elegant appearance. With their tapered shape that mimics the curve of an almond, these nails create a flattering and feminine look for any occasion. Whether you prefer simple and chic designs or intricate and embellished styles, almond nails offer endless possibilities to showcase your personal style. In this blog, we'll explore some stunning recommendations to help you achieve beautiful and eye-catching almond nail art.
How to make an almond nail design by using MOROVAN dip powder
Here are some recommended almond nail designs for 2023:
1. Almond nail design: Delicate French Elegance
Put a twist on the traditional French manicure with delicate and feminine almond nails. Instead of the standard white tips, paint the tips of your nails with a soft pastel color like baby pink, lavender, or pale blue. This design exudes a sense of understated elegance and is perfect for those who appreciate a refined and chic look.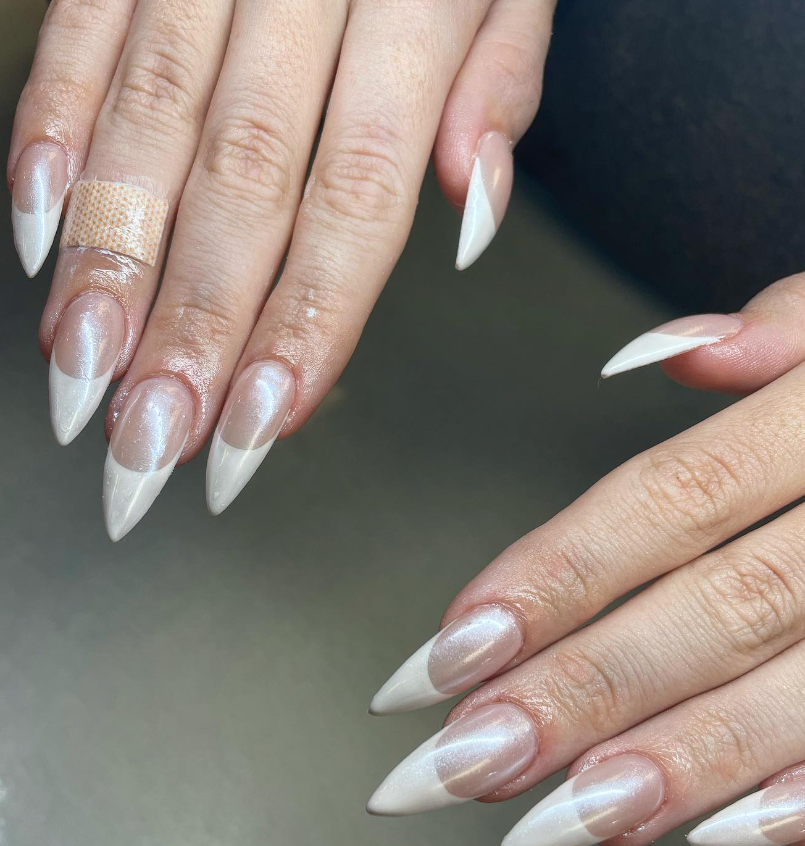 This almond nail design is so pretty!
@flawed.with.claws/Instagram
2. Almond nail design: Subtle Ombré Gradient
Create a soft and subtle gradient effect on your almond nails with an ombré design. Choose two complementary shades, such as light pink and white, or peach and coral. Paint each nail with the lighter shade as the base color and then blend it into the darker shade towards the tips. This design offers a gentle transition of color and a sophisticated look.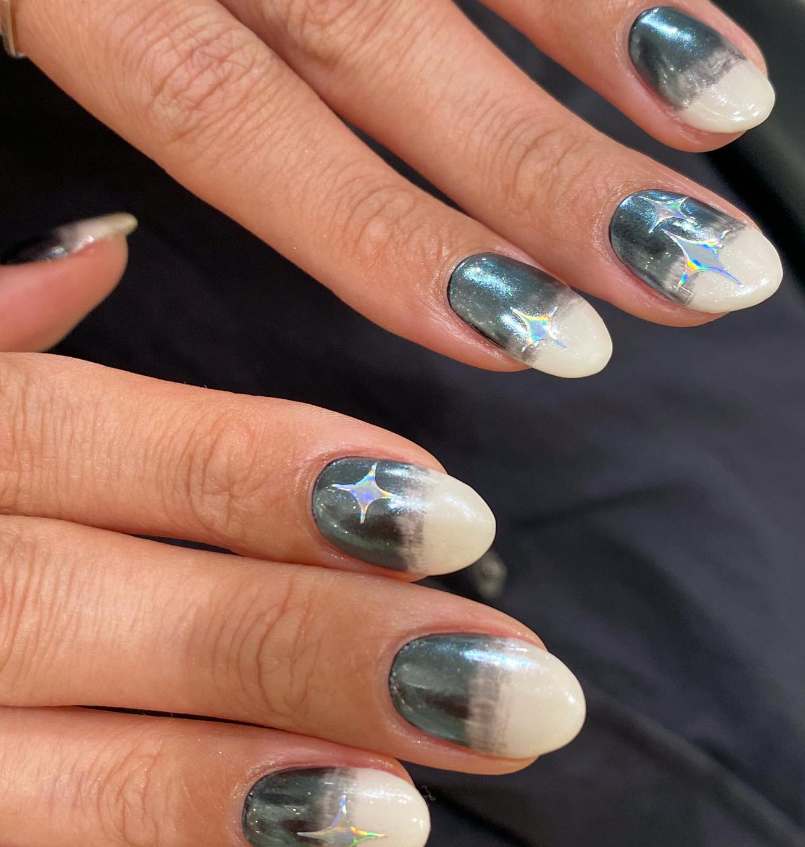 This almond nail design is very unique!
@thisn_____nail/Instagram
3. Almond nail design: Dazzling Metallic Glam
If you're looking for a glamorous and eye-catching design, opt for metallic accents on your almond nails. Choose a metallic shade like silver, gold, or rose gold and use it to create geometric shapes, stripes, or intricate patterns. The reflective nature of metallic polishes adds a touch of luxury and sophistication to your nails, making them perfect for special events or evenings out.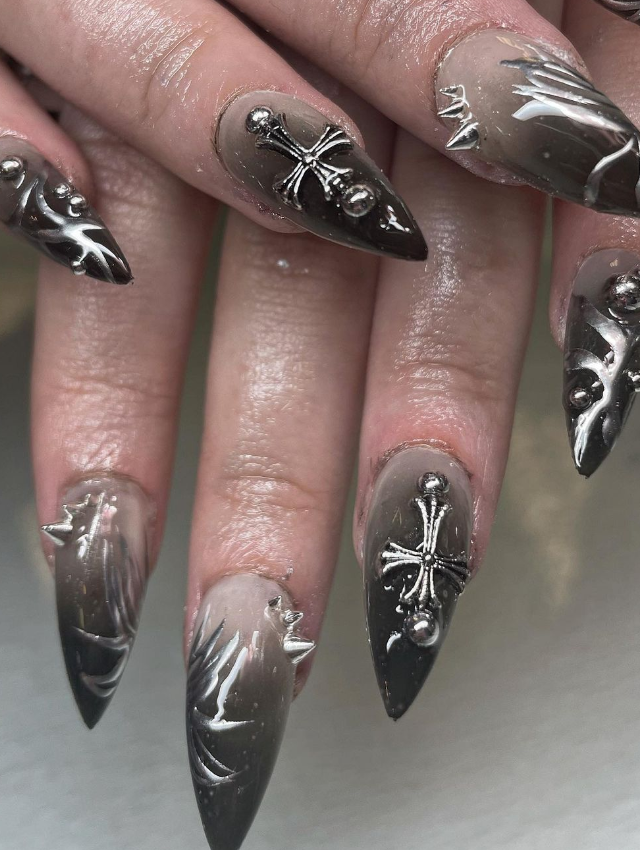 Stylish almond nail design for you!
@flawed.with.claws/Instagram
Almond nail designs offer a graceful and feminine look that enhances the beauty of your hands. From classic nudes to delicate French tips, blossoming florals, subtle gradients, edgy geometric accents, and dazzling metallic glam, there's an almond nail design to suit every style and occasion. Embrace the versatility and elegance of almond nails, and let your fingertips become a canvas for expressing your unique personality and style. With almond nails, you can achieve beautiful and eye-catching manicures that will leave you feeling confident and sophisticated.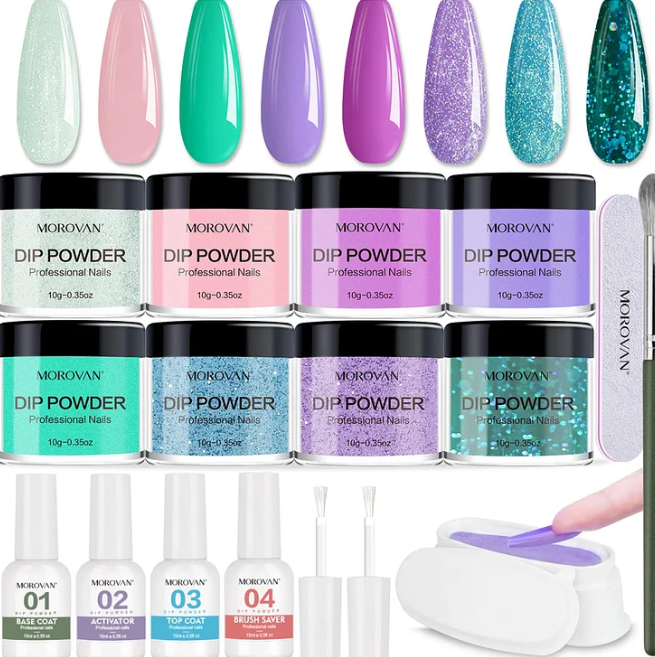 Almond nail design product recommendation
Latest Posts
Featured product