Glitter Almond Nail Designs for 2023
May 22, 2023 by MOROVAN
If you're a fan of all things sparkly and glamorous, then glitter almond nail designs are perfect for you. Glitter nails have been a favorite among fashion enthusiasts for their ability to instantly elevate any manicure. When combined with the elegant almond shape, they create a dazzling and eye-catching look that is sure to turn heads in 2023. Whether you prefer subtle shimmer or bold glitter statements, there are countless ways to incorporate glitter into your almond-shaped nails. In this blog post, we will explore some enchanting glitter almond nail design ideas that will keep you on-trend and ready to shine in 2023.
How to make a glitter almond nail design by yourself?
Here are some recommended glitter almond nail designs for 2023:
1.Glitter almond nail design: Glitter French Tips
Put a glamorous twist on the classic French manicure by incorporating glitter. Paint your almond-shaped nails with a sheer or nude base color, and then add a line of glitter along the tips. You can opt for traditional silver or gold glitter or experiment with bold and vibrant colors for a modern twist. This glittery French tip design adds a touch of sophistication to your nails.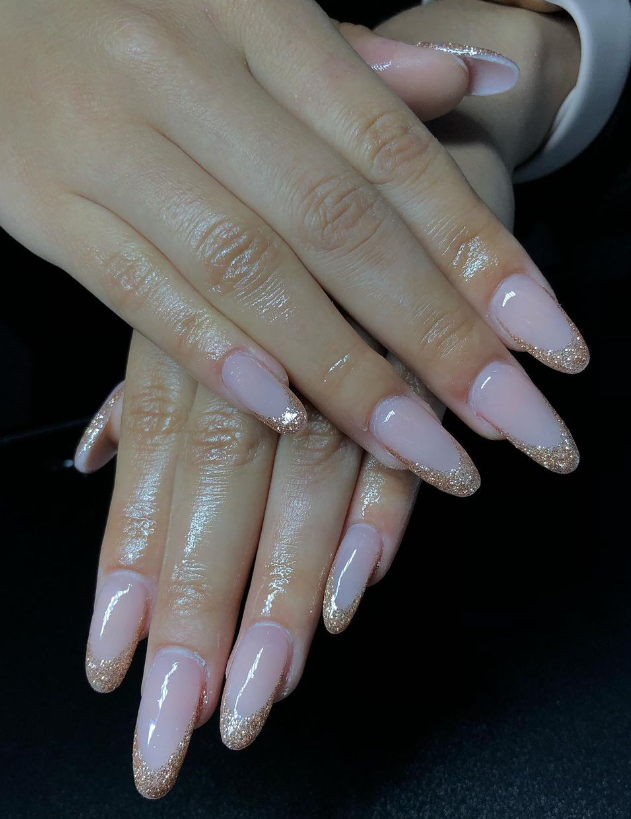 This glitter almond nail design is so pretty!
@adriis.beauty/Instagram
2.Glitter almond nail design: All That Glitters
Go all out with a full-on glitter extravaganza. Apply a layer of clear or colored polish as a base, then coat your almond-shaped nails with your favorite glitter polish. Opt for chunky glitters or fine glitters in various colors for a dazzling and multidimensional effect. This bold and glamorous design is perfect for special occasions or when you want to make a statement.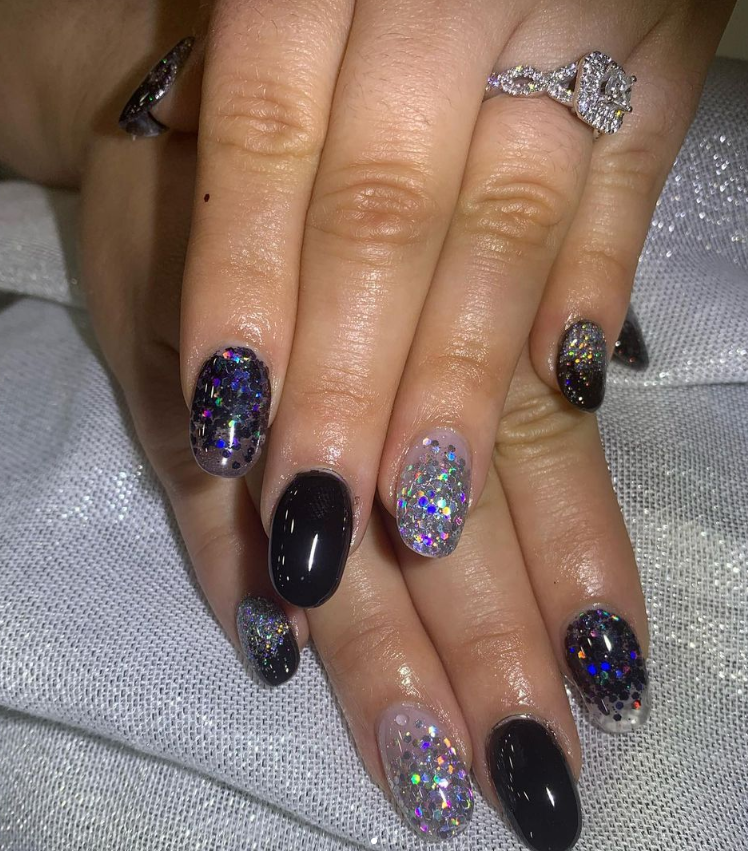 Beautiful glitter almond nail design for you~
@halo_glowbeauty/Instagram
3.Glitter almond nail design: Glitter Gradient
Create a mesmerizing gradient effect with glitter. Choose two or more glitter polishes in complementary shades and blend them together on your almond-shaped nails. Start with a darker shade at the base and gradually transition to a lighter or contrasting shade towards the tips. This gradient glitter design adds depth and dimension to your manicure, making it a stunning choice for any event.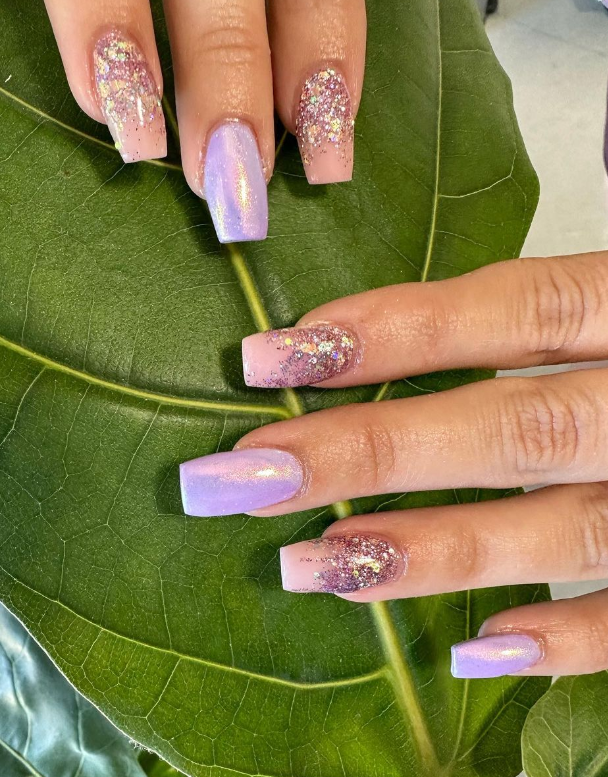 Come and try this glitter almond nail design!
@halo_glowbeauty/Instagram
Glitter almond nail designs are set to shine bright in 2023, offering a wide range of options to add a touch of glamour and sparkle to your manicure. Whether you prefer a bold and dazzling look or a more subtle and elegant style, glitter has the power to transform your almond-shaped nails into eye-catching works of art. From full-on glitter to gradient effects and intricate nail art, there's a glitter design to suit every occasion and mood. Embrace the glitz and glam of glitter nails in 2023, and get ready to make a statement wherever you go.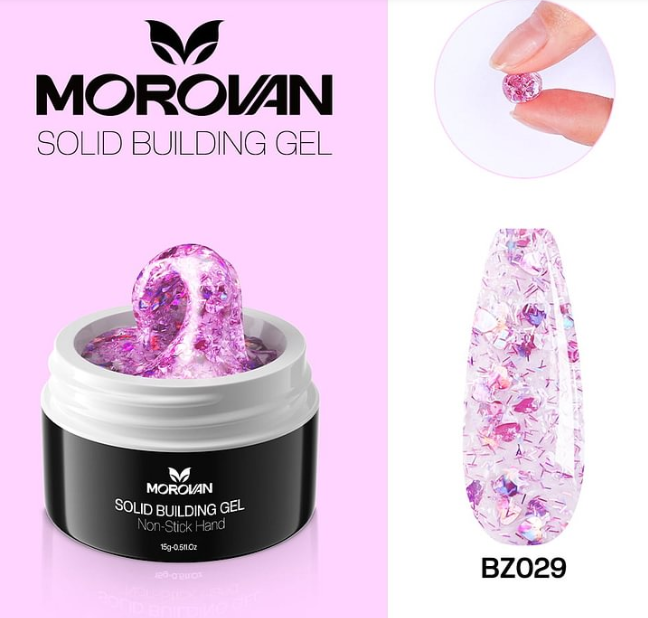 Glitter almond nail design product recommendation
Latest Posts
Featured product