Exploring Watermelon Nail Designs to Embrace the Summer Vibes
Aug 26, 2023 by MOROVAN
Hello, MOROVAN enthusiasts! 🍉
Summer's radiant sun calls for equally vibrant nail art. As temperatures soar, it's time to immerse ourselves in the vibrant world of Watermelon Nail Designs. With an array of options, from timeless classics to inventive variations, these Watermelon Nail Designs are perfect for those looking to embrace the season's essence.
1. Watermelon Nail Designs - Classic Watermelon Nails
Nothing beats the timeless charm of the classic design. A pink or red base, a green rind-inspired tip, and tiny black dots as seeds complete this iconic summer look.
Mastering the Art:
Following our detailed guide, you can achieve this classic design with ease and flair.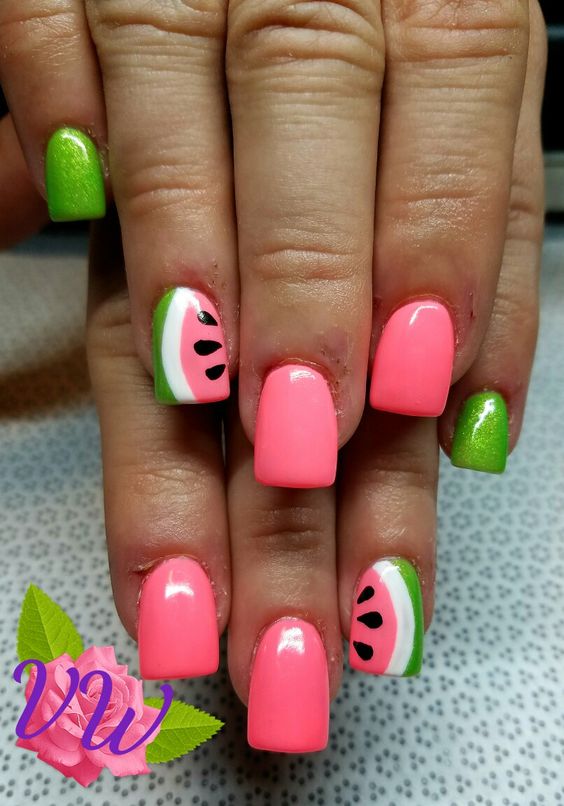 Mouthwatering Watermelon Nail Designs
2. Watermelon Nail Designs - Glittery Watermelon
For those who adore a hint of shimmer, the glittery design is your go-to. Adding sparkle to the traditional look transforms it into a dazzling display.
How to Achieve It:
Use a glitter-infused green polish for the rind and a sparkling pink for the inner portion, ensuring your design sparkles from every angle.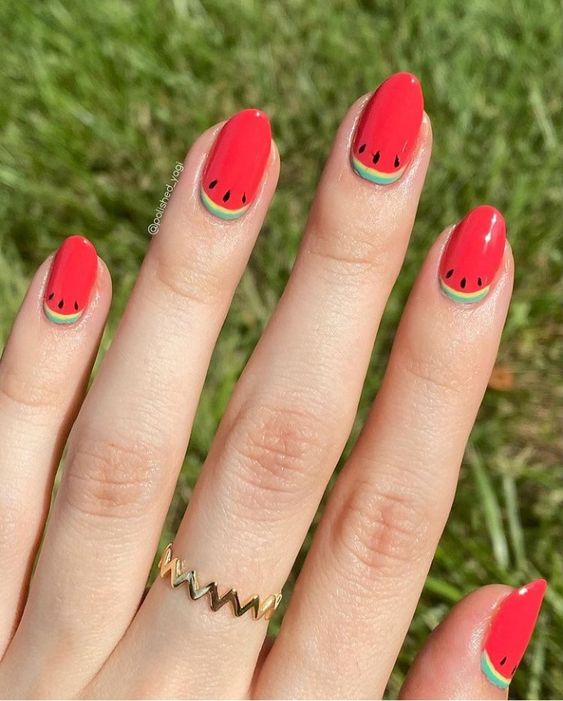 Very yummy watermelon nail designs
3. Watermelon Nail Designs - Watermelon French Tips
Turn the classic French manicure on its head with the Watermelon French Tips variation. It's a chic twist on Watermelon Nail Designs.
How to Nail it:
Apply a sheer pink or nude base. The tip gets a makeover with a green polish, followed by a white line and a pink or red curve, reflecting a watermelon slice. This design is a subtle nod to summer's favorite fruit.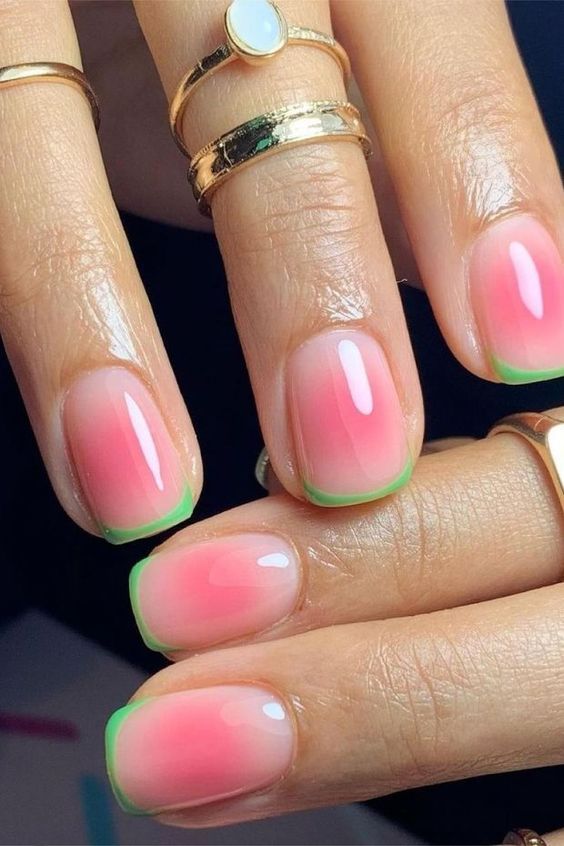 Summer's Trendiest French Watermelon Nail Designs
4. Watermelon Nail Designs - 3D Watermelon Nails
For an elevated nail experience, the 3D design is a contemporary masterpiece, adding depth and dimension to traditional Watermelon Nail Designs.
How to Perfect It:
After painting the watermelon base, add a sculpted gel or acrylic layer for a 3D effect. Ensure your design lasts with a strong top coat, keeping your 3D elements in place.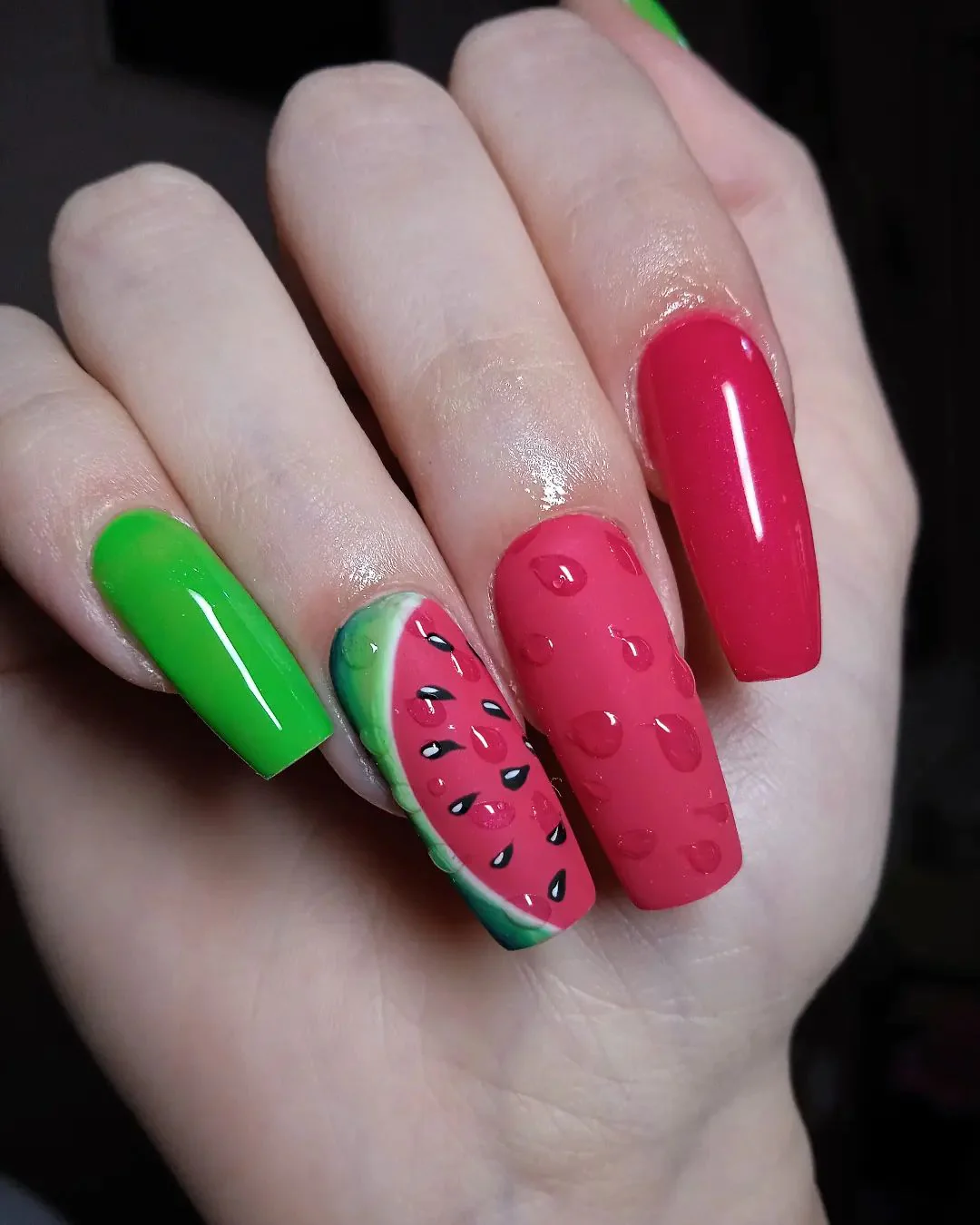 Real Touch Watermelon Nail Designs
With Watermelon Nail Designs, there's no limit to creativity. Whether it's blending two styles or inventing your own, Watermelon Nail Designs provides a vibrant canvas. MOROVAN offers a plethora of colors and tools, ensuring your Watermelon Nail Designs are nothing short of perfect.
Flaunt your Watermelon Nail Designs and share them with the world using #MOROVAN. Let everyone bask in the refreshing vibe of your Watermelon Nail Designs.
Celebrate summer and its effervescent spirit with these mesmerizing Watermelon Nail Designs! 🍉💅.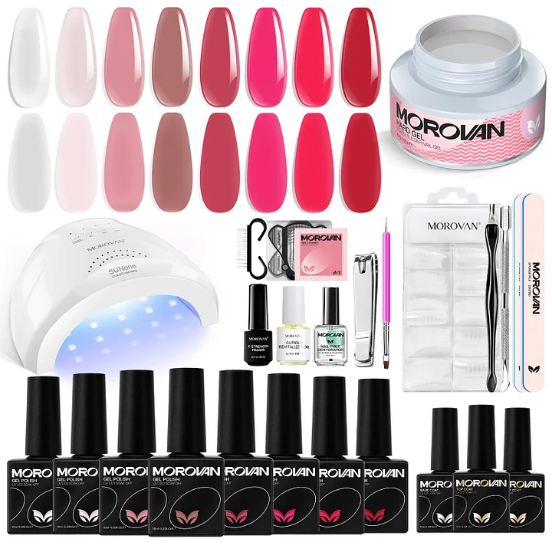 Latest Posts
Featured product