Dip Powder Nail Idea in Spring
Apr 09, 2023 by MOROVAN
Dip Powder Nail Idea: Sharing beautiful manicure with you! Spring is a season that brings joy to people's hearts, with gradually warmer weather and lush green grass. It's a great time for a picnic, and it's the perfect opportunity to take your sisters outdoors and DIY a dip powder nail together.
Dip powder nail is the perfect choice for DIY nail art outdoors, thanks to its main benefits of durability, easy maintenance, and a wide range of color choices. Additionally, it doesn't require a lamp, making it easy to apply nail art outdoors without the need for a power source.
Find a beautiful lawn and spread out a large blanket, then prepare some food and drinks. Bring your nail art tools and materials, such as different colors of dip powder nail, and enjoy doing your nails outdoors together. You can unleash your creativity and imagination, trying out different dip powder nail designs to make your fingers look even more beautiful. To DIY nail art in the great outdoors allows you to appreciate the beauty and serenity of nature. Listen to the cheerful singing of the birds around you, feel the gentle breeze blowing on your face, and enjoy the relaxed and joyful atmosphere. In this environment, you'll feel happier and more joyful, and you can exchange creative ideas and thoughts with your sisters, giving each other affirmation and encouragement.
Here are some dip powder nail styles that are suitable to DIY with your girls during an outdoor picnic:
1.Dip Powder Nail Idea: Cute pink nail art
This Dip Powder Nail style showcases vibrant and bright colors, bringing a youthful and energetic feeling. It incorporates fresh and playful elements such as ice cream, making the entire nail art design more interesting and lively.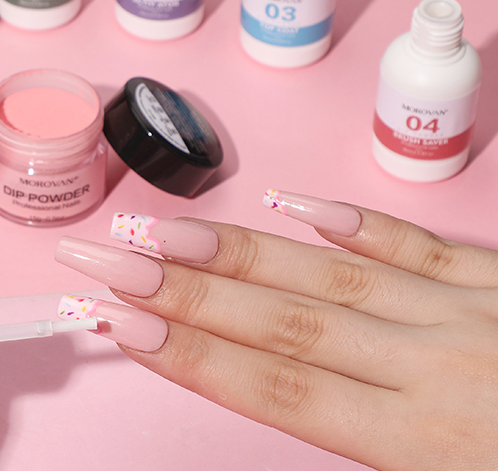 Dip Powder Nail Idea: Cute pink nail art
2.Dip Powder Nail Idea: French-style pink nail art
This Dip Powder Nail style gives a soft and gentle feeling, making it ideal for showcasing a woman's elegant temperament. It uses pink as the base color, with black tips in a "French" style that is simple yet gentle.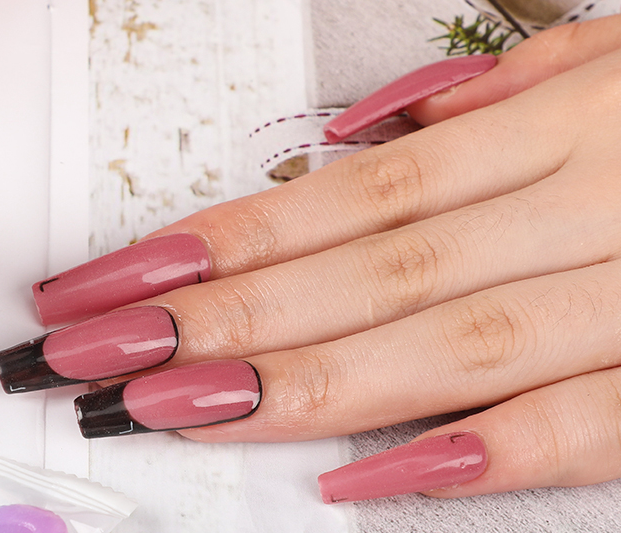 Dip Powder Nail Idea: French-style pink nail art
3.Dip Powder Nail Idea:Red glitter nail art
This Dip Powder Nail style is very dazzling, noble, and luxurious, adding a strong sense of style to the entire nail art. Red is a symbol of charm, and it can express a woman's confidence, passion, and charm.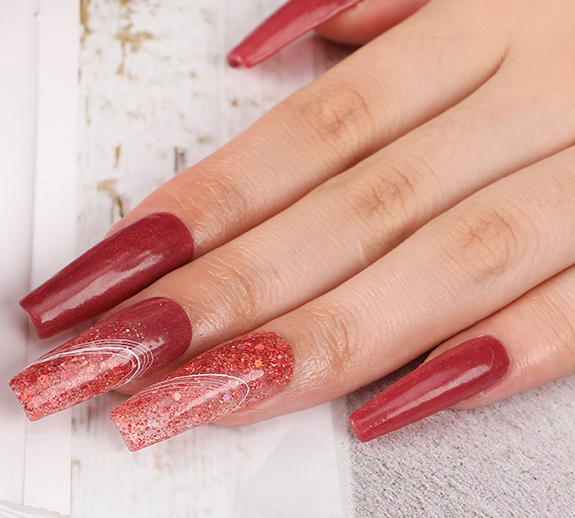 Dip Powder Nail Idea:Red glitter nail art
During the process of DIY dip powder nail with friends outdoors, it is not only about making our own nails more beautiful, but also about enjoying the process and gaining more friendship and emotions. We communicate our feelings and thoughts with each other through our nails, and we become closer to each other. In addition, dip powder nail is a very practical and interesting way of nail art, which can satisfy modern people's needs for beauty and fashion.
Dip powder nail Making Video
The dip powder nail designs mentioned above can be achieved with Morovan's dip powder kit.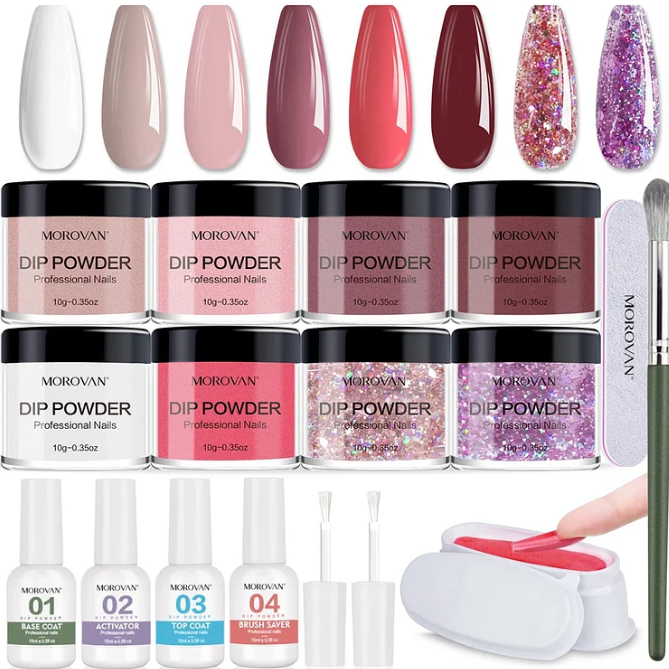 Dip Powder Nail Product Recommendation
Latest Posts
Featured product