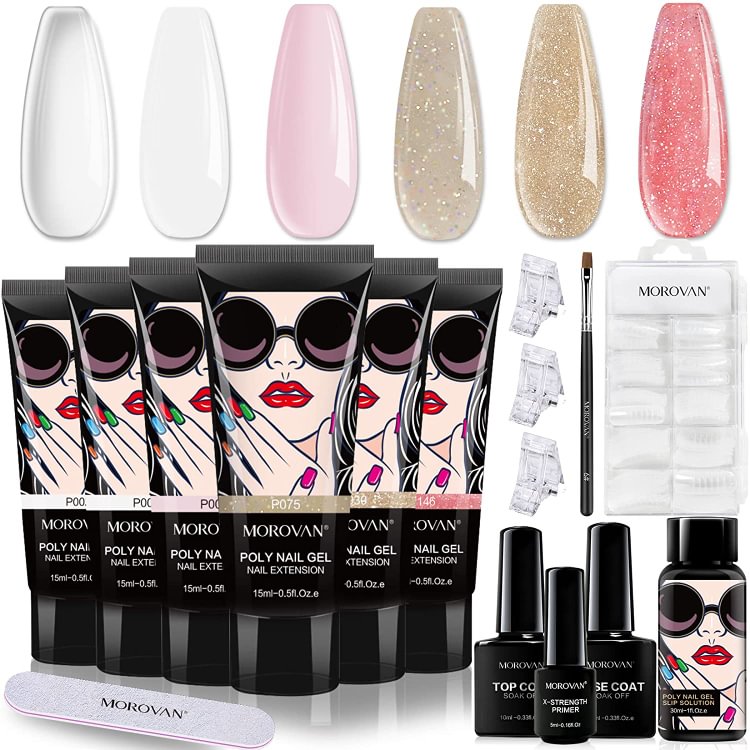 Product Description
Morovan All-In-One Poly Gel Nail Kits - 6 Poly Gel Color Packs Extension Poly Nail Kits for All Nail Lovers
Morovan Poly Gel Nail Kit, 6 Colors Nail Extension Gel All In One Nails Kit
Morovan is a brand which is specializing in fashion, makeup and engaged in helping every lady become an elegant and exquisite one.
We provide a variety of cosmetics, essential oils, hair-care etc. for choice. With high quality and unique design, the products are the perfect gifts for yourself or your friends.

Design Yourself Poly Gel Nail Art At Home Or Salon

High-quality poly Gel Nail kits can choose more colors to create multi style nail enhancements for you. I hope poly gel kits can add color to your life and help your work!
HOW TO USE POLY NAIL GEL KIT?