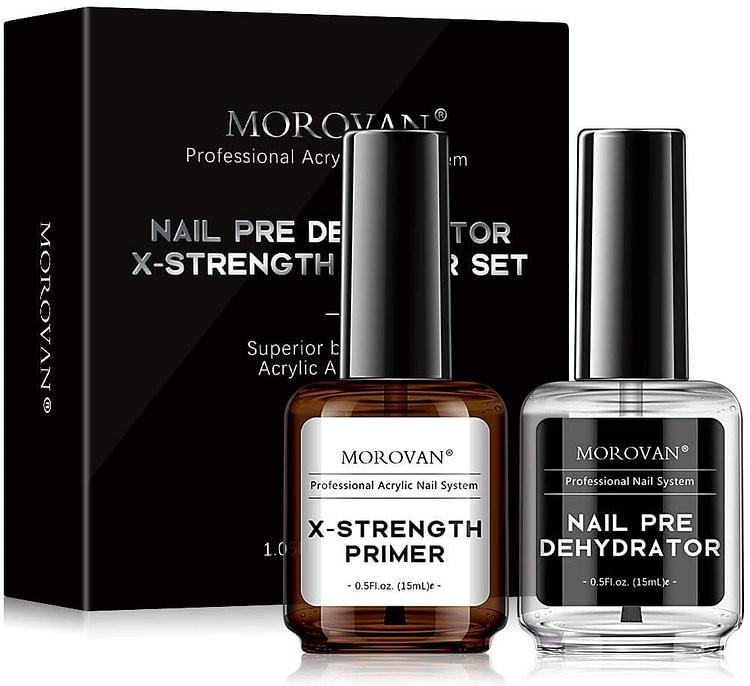 Morovan Nail Primer and Nail Dehydrator Kit
Package Include:
1* Nail Prep Dehydrator

1* Acid-free X-Strength Nail Primer
Morovan Nail Dehydrator and Nail Primer Set
NAIL PREP DEHYDRATOR: It is especially to get rid of the oil and dry up the whole cuticle in the nail bed area.
Nail PRIMER: It's less corrosive and works like double-sided tape to stick nail and product together.
Difference from Nail primer and Nail dehydrator
The biggest difference between a nail dehydrator and nail primer is that nail primer can be used as a base coat to your manicure.
A nail dehydrator is placed on your natural nail before anything else and creates a surface that nails polish and acrylic nails can easily bind to, after that is when a nail primer is put on.