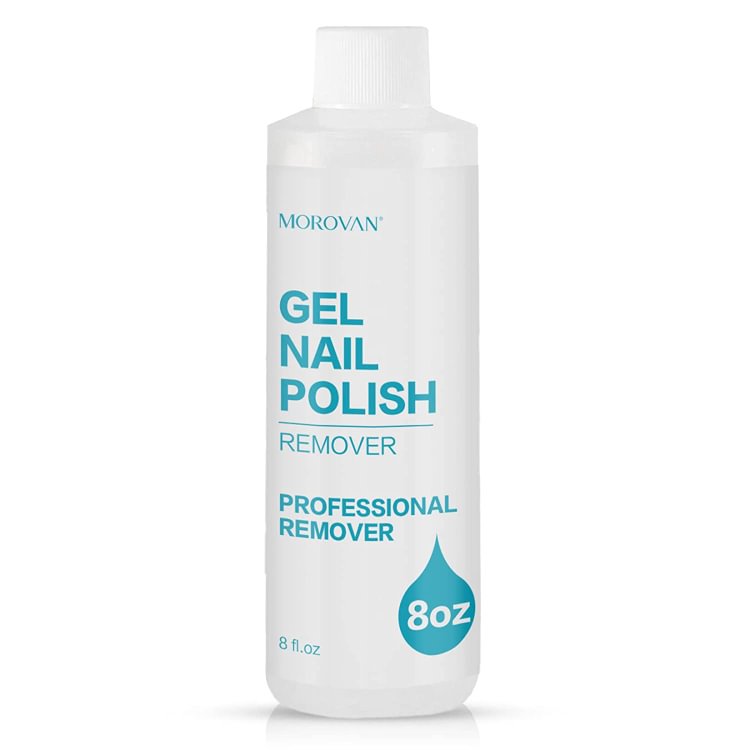 MOROVAN GEL NAIL POLISH REMOVER - BEST SOLUTION TO REMOVE GEL NAIL POLISH EASILY AT HOME
Removal Time Of The Nail Gel Polish Remover: 8-10 minutes
Suitable for Most Nail Types: nail polish, gel nail polish, dip powder, nail glue, and so on.
Note: Do not recommend removing poly gel and acrylic nails.
For any leaking, missing or empty, please message Morovan Customer Services.
Easy to Remove Most Types Nails without Harm:
This gentle gel polish remover easily removes the nail gel polish without drying the nail.
In addition, the nail polish remover will Help prep and clean the nail surface to extend the life of color.
Note:
1. File off the top coat gel before removal, or it may not work as expected.
2.Works for dip powder, but more removal time is needed than the nail gel
3.Please make sure to pour enough nail remover into the cotton pads.