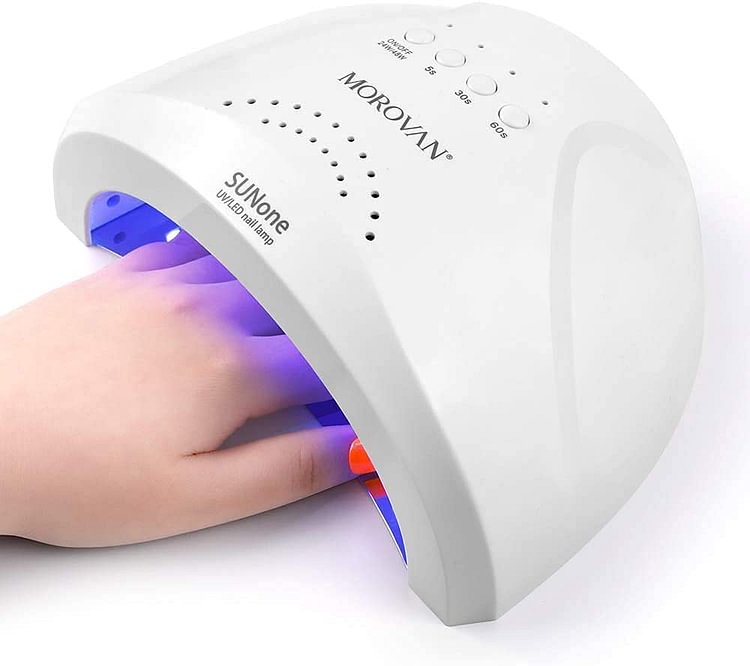 product description
Morovan is a fashion, make-up brand dedicated to helping every woman become an elegant and sophisticated woman. We offer a wide range of cosmetics, essential oils, hair care and more to choose from. The products are of high quality and unique design, making it the perfect gift for yourself or a friend.
There are no ugly girls, only lazy girls. From now on, enjoy the good life!
Why choose our products?
1. Suitable for professional and home use: The perfect complete kit with all the tools you need to meet all the needs of people.
2. Beautifully packaged, great gift: Beautifully packaged, it is the best gift for yourself or friends.
MOROVAN Professional Nail Lamp
Works with all brands of nail gel with three timer settings and automatic sensor
48W 30pcs led lamp bead nail lamp
Fast curing and drying
Works with almost all nail polishes
3 timers with sensors 5s, 30s, 60s
Protect eyes and skin from UV rays
50% less time than ordinary lights
How to use nail lamp?
Cut your nails to the right length. Cover the edge of the nail, file the surface of the nail, exfoliate the cuticle, and trim the edge.
Apply a thin layer of gel polish to clean, dry nails according to the directions for use, without touching the cuticle or skin next to the nail.
Connect the power cord to a safe outlet. Use an appropriate timer (5s/30s/60s) as required for gel polishing.
Note that cure times vary by brand of gel polish. Morovan UV LED Nail Lamp works with all kinds of gel polishes
If the gel polish is a little sticky after curing, wipe the nail with a mild cleanser or rubbing alcohol to remove the sticky residue left behind.