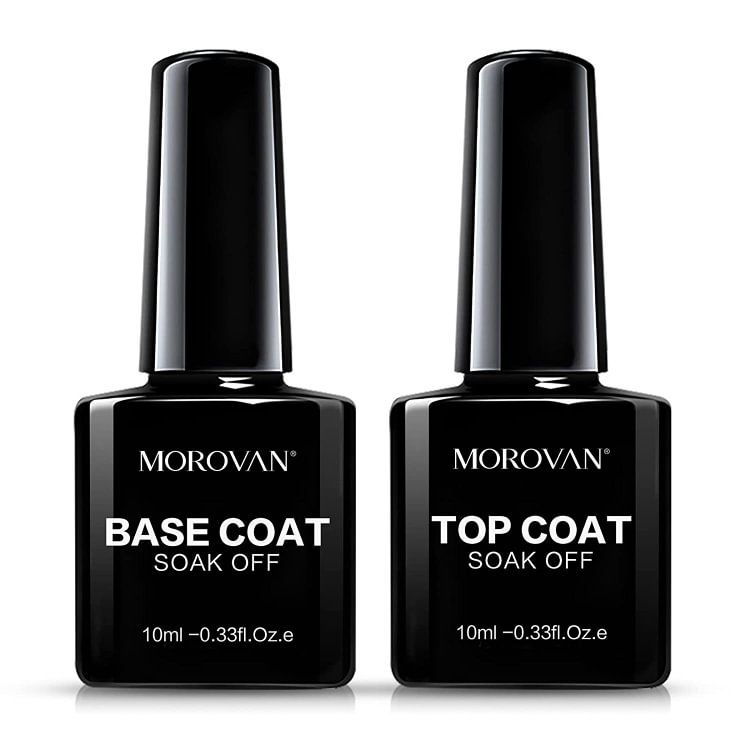 product description
Morovan Gel Nail Polish Primer and Finish for Nail Lovers
Morovan Gel Base and Top Coat would be ideal for you.
lasting:
Lasts for over 21 days with a flawless glow.
No harsh ingredients:
Made with 11 non-toxic ingredients, healthy, cruelty-free, and low odor.
Easy application and good toughness:
Suitable for natural nails, UV gel nails, artificial nails, nail tips, etc.
Note: Use a gel manicure from the same brand for better results.
Morovan Gel Base and Top Coat for home salon use
Let your imagination run wild:
Unleash your limitless imagination and limitless creativity in DIY nail art.
Suitable for daily life and important occasions:
Increases adhesion of nails and colored gels.
Gel Primer:
Apply a thin, even coat of primer to keep your manicure last longer.
Gel Topcoat:
Makes your nails shiny and prevents them from fraying.
Indulge in DIY nail art.
Friendly to your nails:
Made of 11 non-toxic materials. Cruelty free and low odor. No harm to your nails.
High compatibility:
For gel nail polish, natural nails, holographic powder, nail foil, poly gel, nail tips, acrylic powder, dip powder, toenails.
Primer:
After preparing the nails, apply a primer and cure with a nail lamp.
Color gel:
Apply a color coat to get the effect you want. Treat with nail lamps.
Glossy Coat:
Apply a top coat and cure with a nail lamp to finish.
Tips to avoid chipping:
1. Before applying, make sure your nails are completely dry, clean and oil-free.
2. Do not apply the gel to the skin or stratum corneum.
3. Apply the gel to the edge of each nail, seal the gel horizontally with a brush to avoid chipping...