Yellow Dip Powder Nail Designs of 2023
May 06, 2023 by MOROVAN
Yellow is a bright and warm color that can bring people a sense of joy and happiness. Yellow dip powder nails are a very popular nail style that can add a bright and lively touch to your nails. This nail style uses yellow dip powder, which can make your nails smoother, more durable, and long-lasting. Whether you want a bold and confident look or a more understated style, there are many yellow dip powder nail designs to choose from.
How to make a yellow nails design?
The following are recommended yellow dip powder nail designs for the year 2023:
1.Yellow dip powder nail design:Yellow Pearl Flower Nail Art
For a more fun and whimsical look, consider adding some nail art to your yellow dip powder nails. You can use a small brush or toothpick to create designs on your nails, such as dots and stripes. You can also add some glitter, diamonds, or floral decals to make your design stand out. This yellow dip powder nail design uses the dip powder to create a raised effect and features white French tips, which is very charming.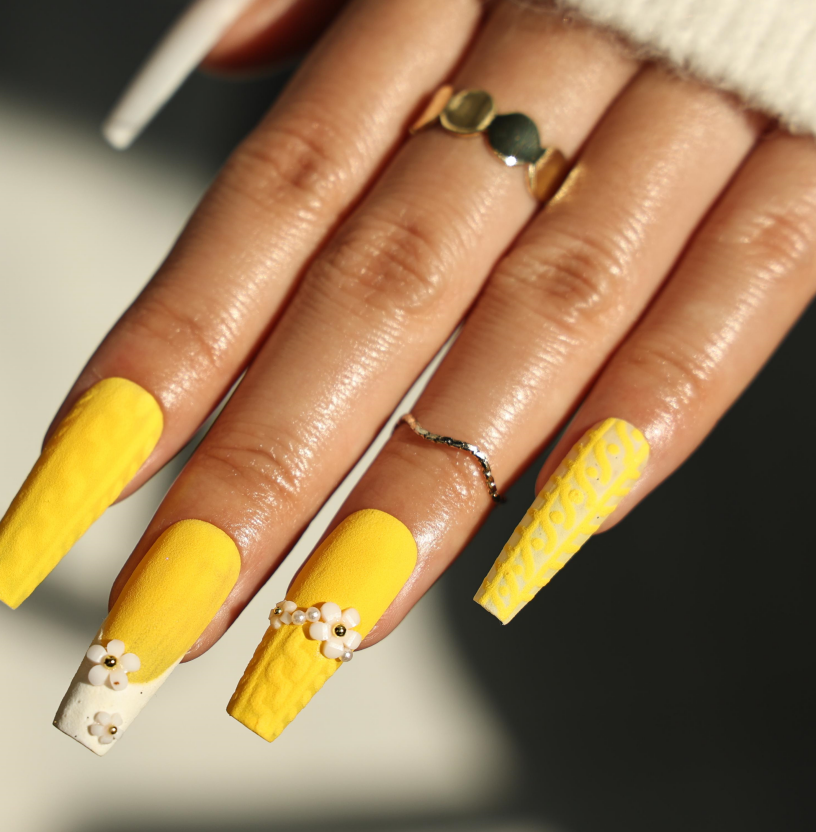 Stylish yellow dip powder nail design for you!
2.Yellow dip powder nail design: Yellow Embossed Nail Art
The characteristic of this yellow dip powder nail design is the French tip. This design uses transparent or nude dip powder as the base, and then adds bright yellow color to the tip of the nails, with the addition of glitter elements, making the entire nails look more eye-catching. You can choose to make the tip of the nails thinner or thicker, depending on your preference. This design is perfect for those who want to have some color on their nails but do not want it to be too exaggerated.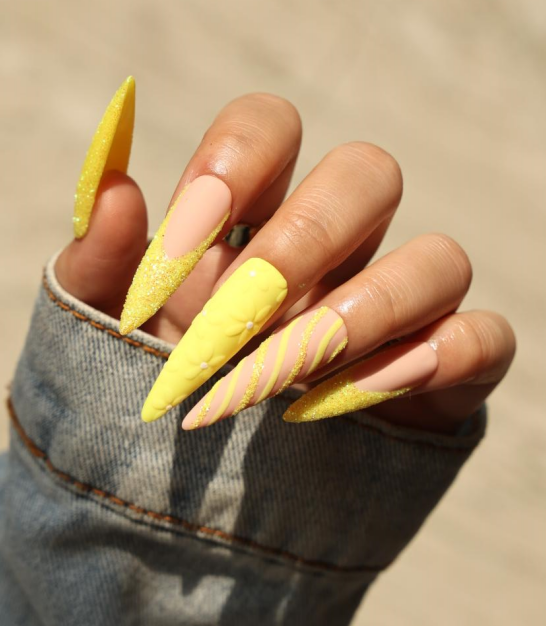 Beautiful yellow dip powder nail design for you~
To achieve the best results with your yellow dip powder nail designs, it's important to start with clean and well-groomed nails. Use a nail file to shape your nails and a cuticle stick to push back your cuticles. Apply a base coat of clear nail polish to protect your nails and help the dip powder adhere properly. Then, dip your nails into the yellow dip powder using a small brush. Tap off any excess powder and repeat the process until you achieve the desired opacity. Once the powder is set, apply a clear top coat to seal in the design.
Yellow dip powder nail designs are a fun and easy way to add some brightness and cheer to your nails. Whether you prefer a subtle or bold look, there are plenty of design options to choose from. Experiment with different shades of yellow, nail art techniques, and finishes to create a look that is uniquely you. With a little practice and patience, you can achieve stunning and eye-catching yellow dip powder nail designs that are sure to make you smile.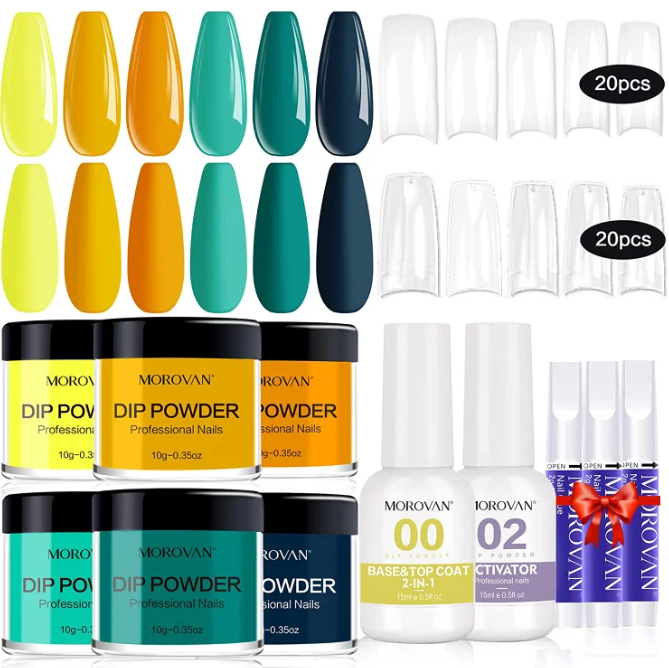 Yellow dip powder nail design product recommendation
Latest Posts
Featured product