Vibrant and Stylish: Blue coffin nail designs for Summer 2023
May 17, 2023 by MOROVAN
As the summer heat rolls in, it's time to revamp your manicure with a fresh and trendy twist. Blue coffin nails are the perfect way to make a bold statement this Summer 2023. Whether you're heading to the beach, attending a poolside party, or simply want to elevate your everyday style, these vibrant and stylish nail designs are sure to turn heads. From vibrant shades of azure to mesmerizing ombre effects, let's explore some must-try blue coffin nail designs for the upcoming summer season.
How to make a blue coffin nail design by using the poly nail gel?
Here are some recommended blue coffin nail designs for 2023:
1.Blue coffin nail design:Ocean Waves
Embrace the beauty of the sea with ocean wave-inspired blue coffin nails. Combine shades of deep navy, aquamarine, and turquoise to create a captivating gradient effect. Adding silver or gold foils or glitter accents can mimic the shimmering waves and give your nails an enchanting touch.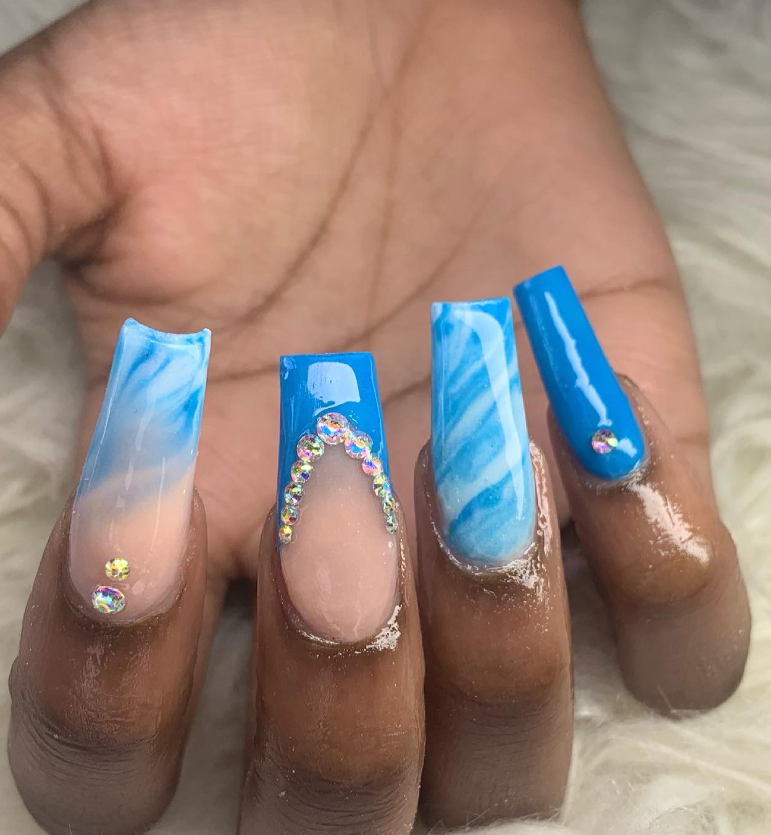 It's a fashionable blue coffin nail design.
@nailssbymk/Instagram
2.Blue coffin nail design:Glittery Blue Gradient
Add some sparkle to your summer with a stunning glittery blue gradient design. Start with a dark blue shade at the nail bed and gradually transition to a lighter shade towards the tips. Then, apply a layer of fine blue glitter over the entire nail or selectively on the transition line for an eye-catching effect. This design is perfect for parties or special occasions.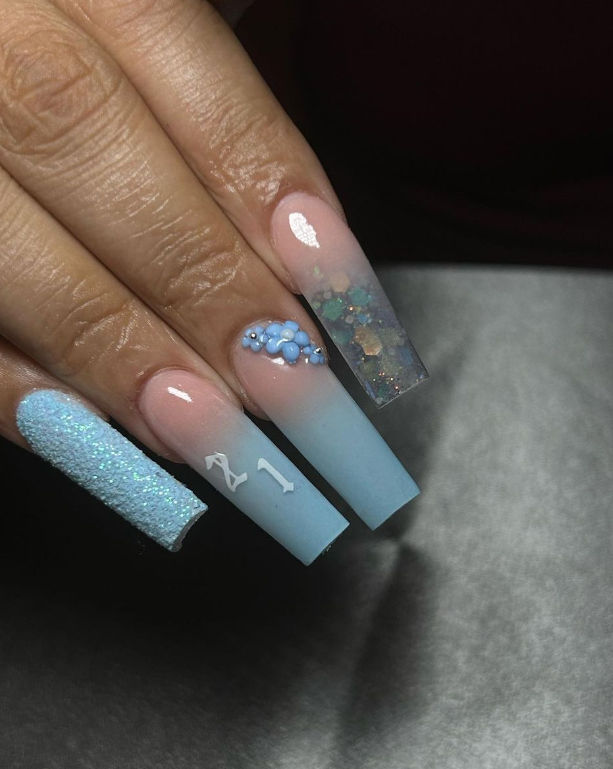 Stylish blue coffin nail design for you!
@yessis.nails/Instagram
3.Blue coffin nail design:Pastel Perfection
If you prefer a softer and more delicate aesthetic, pastel blue coffin nails are an excellent choice. Experiment with shades like baby blue, powder blue, or sky blue for a serene and dreamy look. Enhance the design by adding subtle floral accents or delicate geometric patterns using white or silver nail art pens.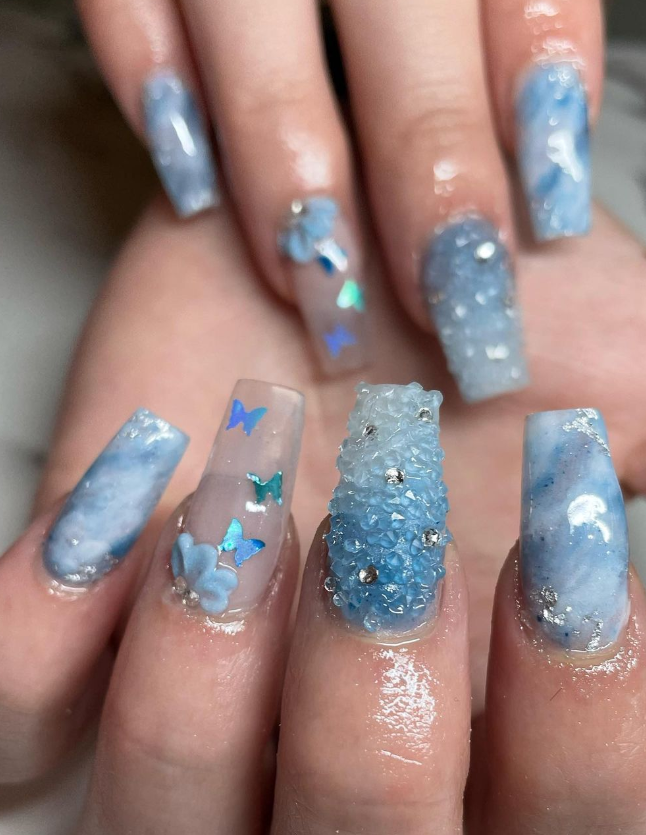 Recommend this pretty blue coffin nail design for you!
@beautified_by_aileen/Instagram
This summer, let your nails be your ultimate fashion accessory with captivating blue coffin nail designs. From ocean-inspired waves to tropical florals, mermaid scales to nautical stripes, and pastel hues to glittery gradients, there is a style to suit every taste and occasion. Embrace the vibrant and stylish side of summer with these blue coffin nail designs, and get ready to make a statement wherever you go.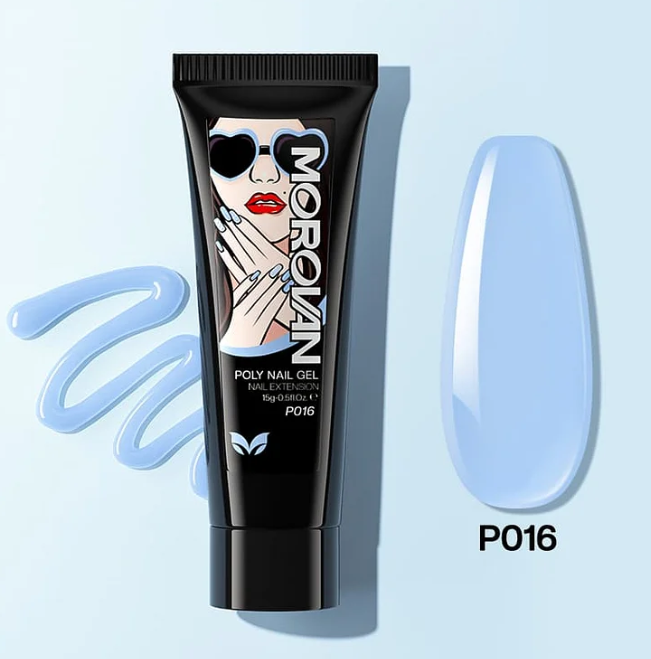 Blue coffin nail design product recommendation
Latest Posts
Featured product