Trendy Red and Black Nail Designs: A Must-Try for 2023
May 22, 2023 by MOROVAN
When it comes to nail designs, the color combination of red and black is a timeless classic that exudes elegance, sophistication, and a touch of mystery. This dynamic duo is set to make a bold statement in 2023, with a range of innovative designs and patterns that will elevate your manicure game. Whether you prefer a daring look or a more subtle style, red and black nail designs offer endless possibilities to express your individuality. In this blog post, we will explore some captivating red and black nail design ideas that will surely turn heads and keep you on-trend throughout 2023.
How to make a red and black nail design by using poly nail gel?
Here are some recommended red and black nail designs for 2023:
1.Red and black nail design: Floral Accents
Add a touch of romance to your nails with delicate floral accents. Paint your nails black as a base, then create intricate red floral designs using nail art brushes or stamping plates. The juxtaposition of the deep red against the black background will create a stunning visual effect that is both elegant and alluring.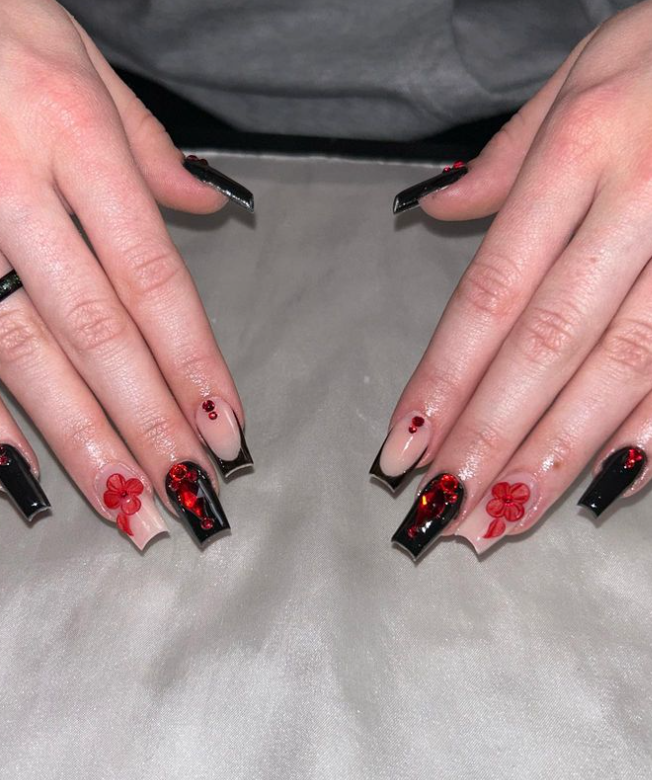 This red and black nail design is so pretty!
@setswithnaye/Instagram
2.Red and black nail design: Gothic Glamour
For those who love a darker aesthetic, embrace the Gothic vibe with red and black nail designs. Combine matte black nails with red accents like crosses, skulls, or intricate lace patterns. This daring and mysterious look is perfect for making a statement and showcasing your unique style.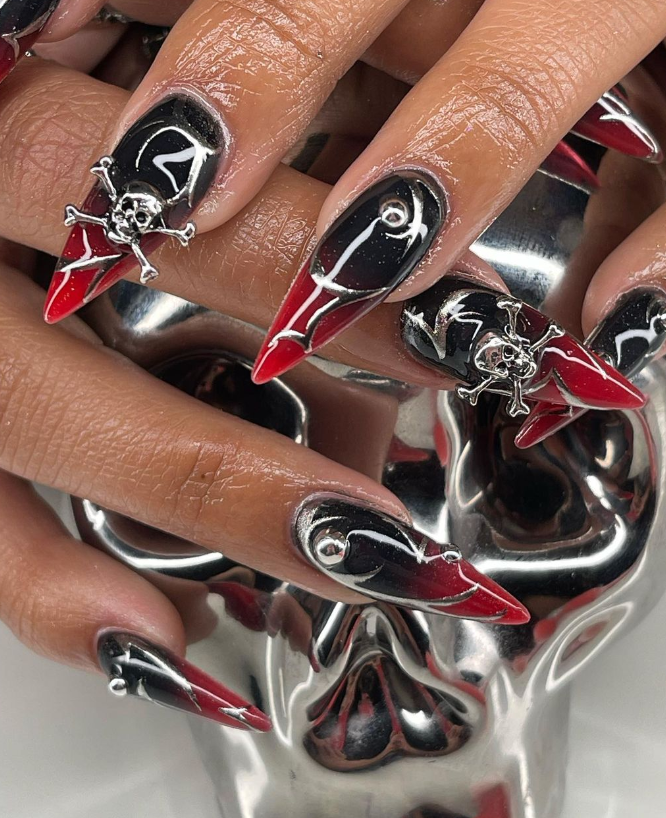 Beautiful red and black nail design for you~
@peytons.prettynails/Instagram
3.Red and black nail design: Ombré Magic
Ombré nails continue to reign supreme in the nail art world, and the red and black combination takes it to new heights. Create a stunning gradient effect by blending red and black shades together. Start with black at the nail bed and transition to red towards the tips for a mesmerizing and edgy look.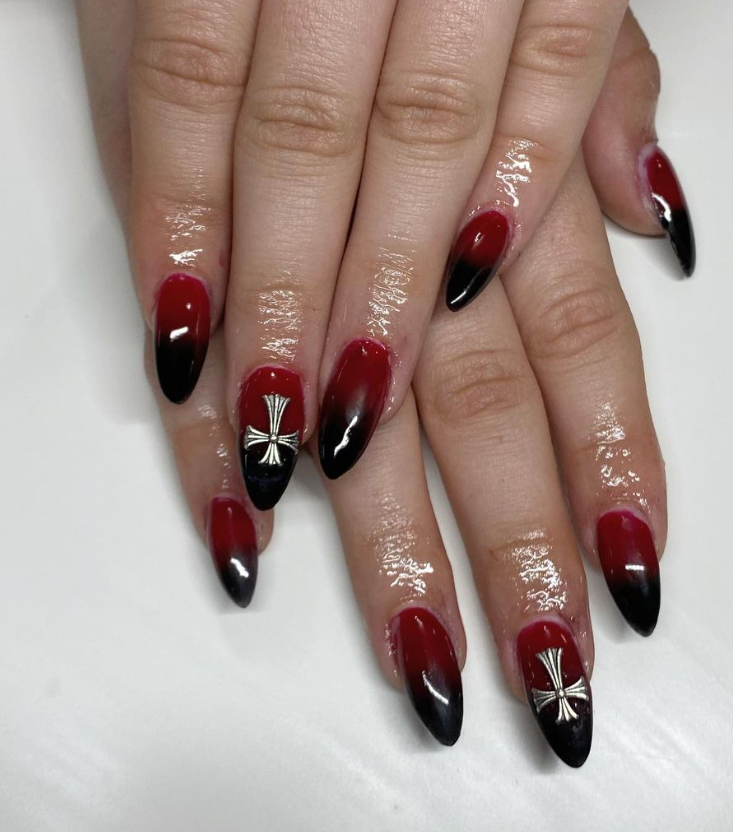 Come and try this red and black nail design!
@nailsbyalmaa_/Instagram
Red and black nail designs are set to dominate the fashion scene in 2023, offering an array of options to suit every taste and occasion. From classic French manicures to edgy Gothic-inspired patterns, the combination of these two timeless colors adds drama, elegance, and a touch of mystery to your fingertips. Experiment with the suggested designs or create your own unique style by incorporating red and black into your manicures. Embrace the allure of this dynamic duo, and step into 2023 with trend-setting and head-turning nails!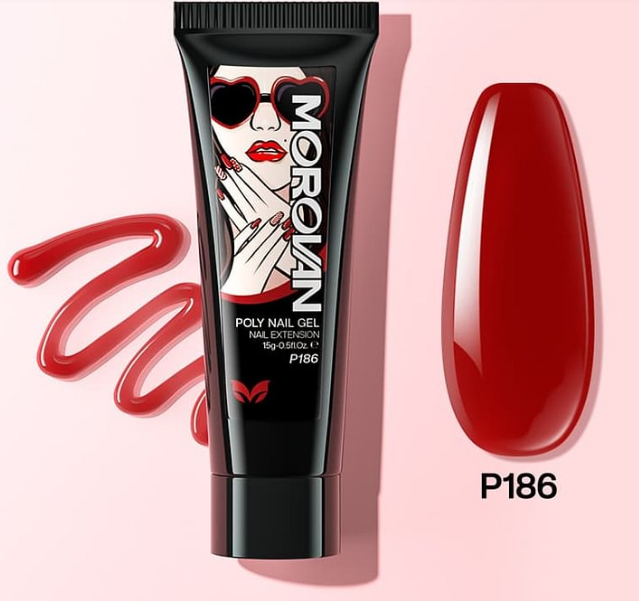 Red and black nail designs product recommendation
Latest Posts
Featured product