Sun-Kissed Beauty: Light Yellow Nail Designs for Summer 2023
May 18, 2023 by MOROVAN
With the arrival of summer, it's time to embrace the vibrant energy and warmth of the sun. And what better way to celebrate the season than through your nail art? Light yellow nail designs are perfect for capturing the essence of summer, exuding a sense of joy, positivity, and sun-kissed beauty. In this blog, we'll explore a variety of light yellow nail designs that are on-trend for Summer 2023. Whether you prefer minimalist elegance or bold and playful patterns, there's something for everyone.
How to make a yellow nail design by using the poly nail gel?
Here are some recommended light yellow nail designs for 2023:
1.Light yellow nail design:Classic Yellow French Tips
A timeless yet trendy option, the classic yellow French tips offer a refreshing twist to the traditional French manicure. Instead of opting for the standard white tips, choose a soft and light yellow shade to create a delicate and feminine look. This design is perfect for any occasion, from casual outings to formal events. Pair it with your favorite summer dress or a chic white outfit to make your nails truly stand out.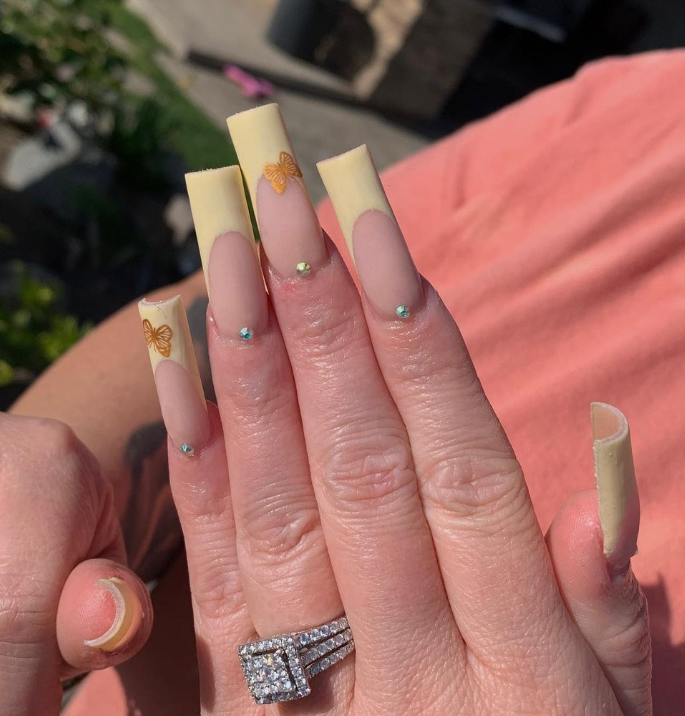 This light yellow nail design is so pretty!
@14nailz/Instagram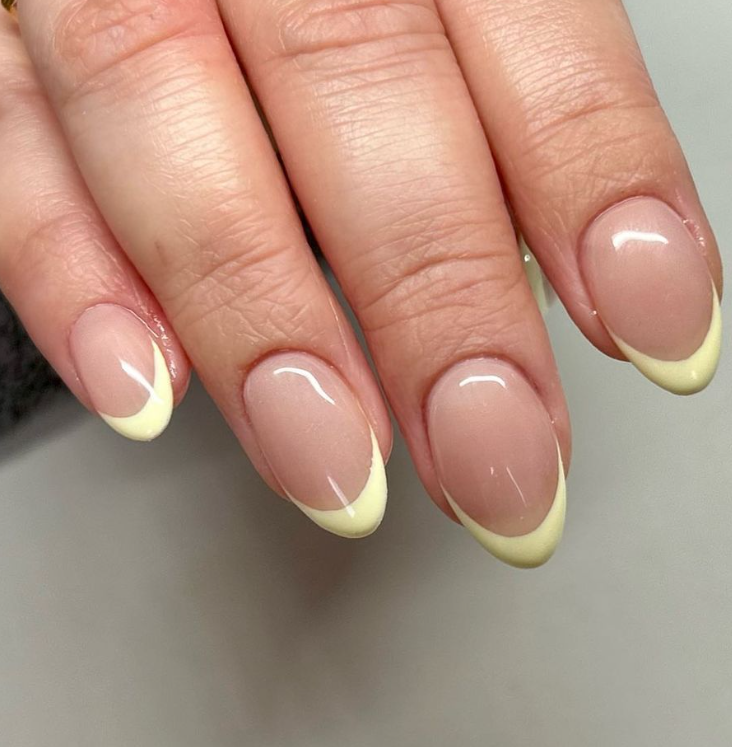 Beautiful light yellow nail design for you~
@jenotoolenailtraining/Instagram
2.Light yellow nail design: Delicate Floral Accents
Floral nail designs are always in vogue, and Summer 2023 is no exception. Opt for a light yellow base and adorn it with delicate floral accents in white or pastel shades. You can create floral patterns on one or two accent nails or add small flowers as embellishments on each nail. This design adds a touch of femininity and elegance to your summer look, making it perfect for weddings, garden parties, or simply embracing the beauty of nature.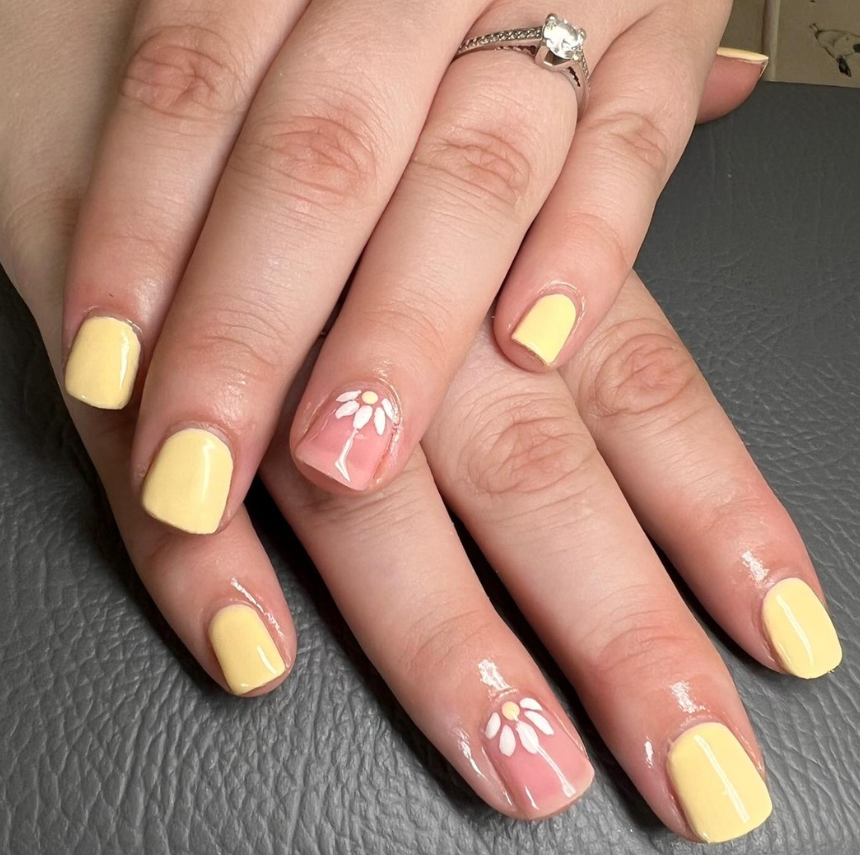 Recommend this pretty Summer light yellow nail design for you!
@apexnailsuk/Instagram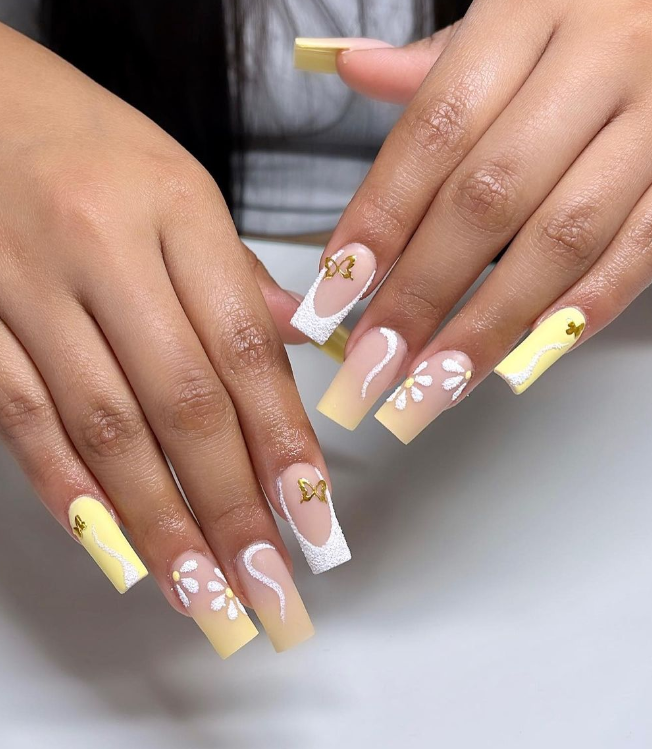 This Summer light yellow nail design is so cute!
@nails_by_sarai13/Instagram
3.Light yellow nail design: Citrus Delight
For those who want to add a zest of fruity fun to their nail art, the citrus delight design is the perfect choice. Paint your nails with a light yellow base and accentuate them with vibrant citrus-inspired patterns such as lemons, oranges, or limes. This playful and refreshing design will evoke a sense of tropical paradise, making it ideal for beach vacations or poolside parties.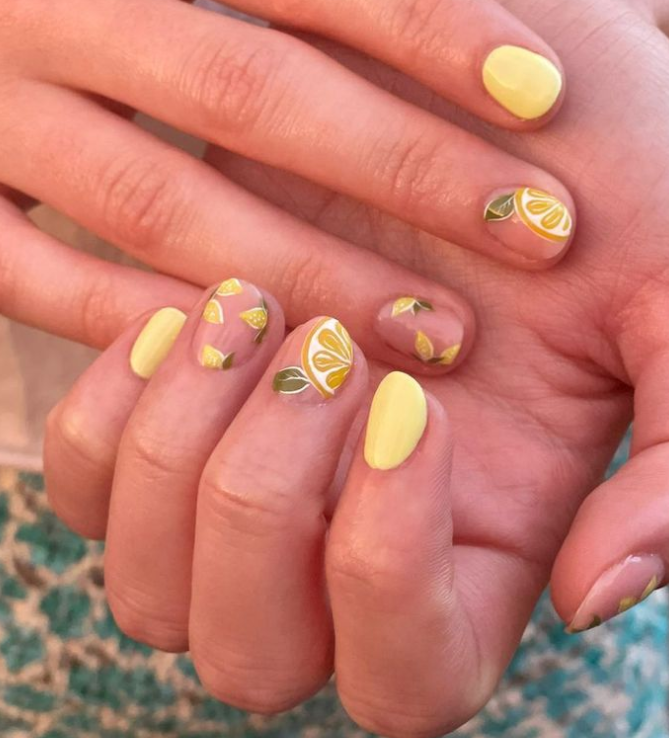 Summer is a great match for this light yellow nail design.
@blackdoor_nails/Instagram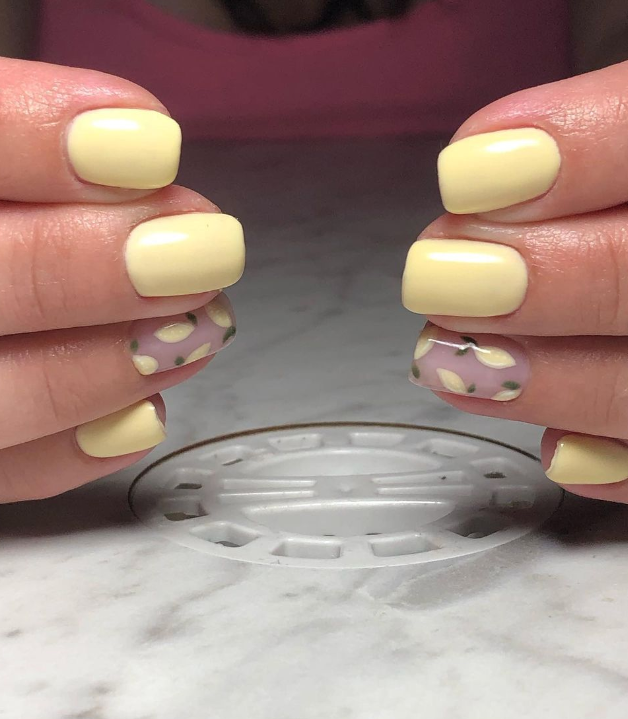 The summer light yellow nail design is very eye-catching.
@nailsbymel4/Instagram
Light yellow nail designs for Summer 2023 offer a wide range of options to suit every style and occasion. From lemonade freshness to tropical palm leaves, these designs embrace the spirit of summer and add a cheerful touch to your nails. Whether you prefer subtle elegance or bold patterns, these light yellow nail designs will keep you feeling sunny and stylish all season long. So, embrace the sunshine and let your nails shine bright with these delightful designs!
Latest Posts
Featured product