Summer Ombre nails Summer Ombre nails design
Apr 04, 2023 by MOROVAN
Ombre nails have a soft, romantic, and fashionable style. It is highly popular for its unique color combinations and smooth transition effects. Another reason for the popularity of gradient nails is that they are easy to achieve at home with a few basic tools and some practice. Moreover, gradient nails have a softer, more romantic feel than traditional solid-colored nails, which appeals to those who want to express their personality and creativity through their nails. The gradient transition between different colors is very natural, and the color combinations are very harmonious, making the entire nail look very layered and three-dimensional.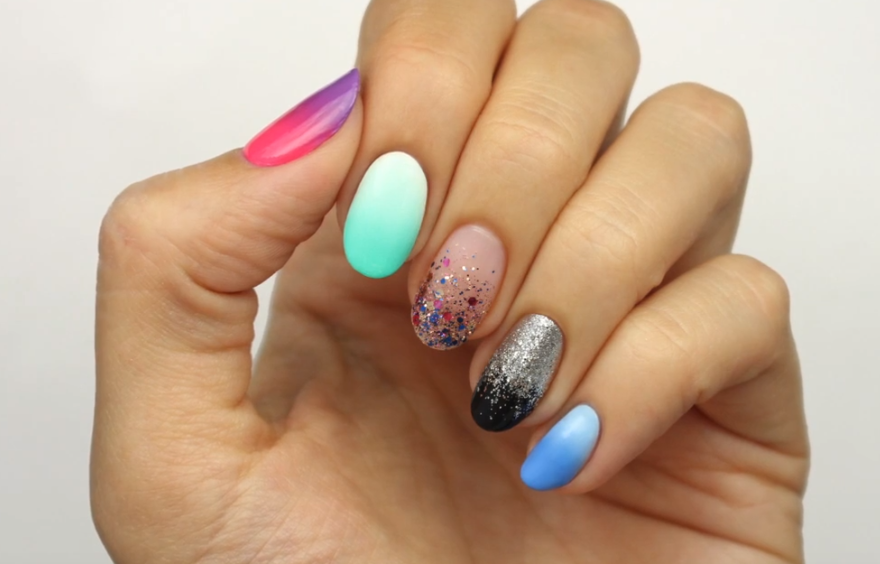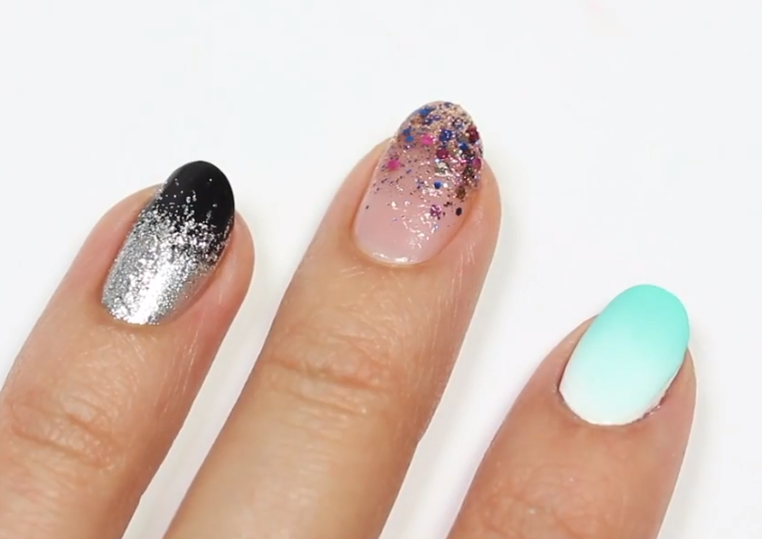 The gradient of mint green and sky blue is simply a must-have for summer! In addition, adding glitter to the design enhances the texture of the entire nail, making it even more dazzling and exquisite. Gradient nails are suitable for various occasions, not only for daily wear, but also for special occasions or festivals. Especially in summer and spring, it can make your fingers more beautiful.
Steps:
Firstly, apply Morovan's transparent base coat on the nails and wait for it to dry. Then, choose your favorite color of nail polish and apply the first layer of gradient nail polish on the nails. Cut a sponge into small pieces, dip it into the second color of gradient nail polish, and gently dab it on the nails until the two colors blend gradually. Repeat this step if you need to increase the depth of the color until you achieve the desired effect. If the nail polish flows onto the skin around the nails during the process of applying gradient nail polish, you can use a cotton swab dipped in nail polish remover to remove it. In addition, you can add some glitter on the basis of gradient to enhance the texture of the nails. Finally, use a transparent topcoat to secure the entire nail and ensure its durability.
Product link:
Top coat and base coat:https://www.morovan.com/collections/nail-basics/products/morovan-top-base-coat-bs15
Latest Posts
Featured product