Summer Ombre Nail Designs for 2023
May 22, 2023 by MOROVAN
Summer is the perfect time to experiment with vibrant and eye-catching nail designs, and ombre nails continue to be a popular choice for adding a touch of elegance and playfulness to your manicure. Ombre nails feature a smooth gradient transition from one color to another, creating a mesmerizing and unique effect. From bold and bright combinations to soft and subtle hues, there are endless possibilities for creating stunning ombre nail designs for Summer 2023. In this recommendation, we will explore some trendy and captivating ombre nail designs that will help you embrace the vibrant gradient and elevate your summer style.
How wo make a Summer Ombre nail design by using poly nail gel?
Here are some recommended Summer Ombre nail designs for 2023:
1.Summer Ombre nail design: Soft Pastel Ombre
For a more subtle and delicate look, opt for a soft pastel ombre design. Choose a palette of pastel shades like baby pink, lavender, mint green, or sky blue. Apply the colors in a gradient pattern, starting with the lightest shade and blending it into the next shade. The soft and dreamy pastel ombre creates a romantic and ethereal manicure that is perfect for those who appreciate a softer and more feminine style. This design is versatile and can be worn for various occasions, from casual outings to special events.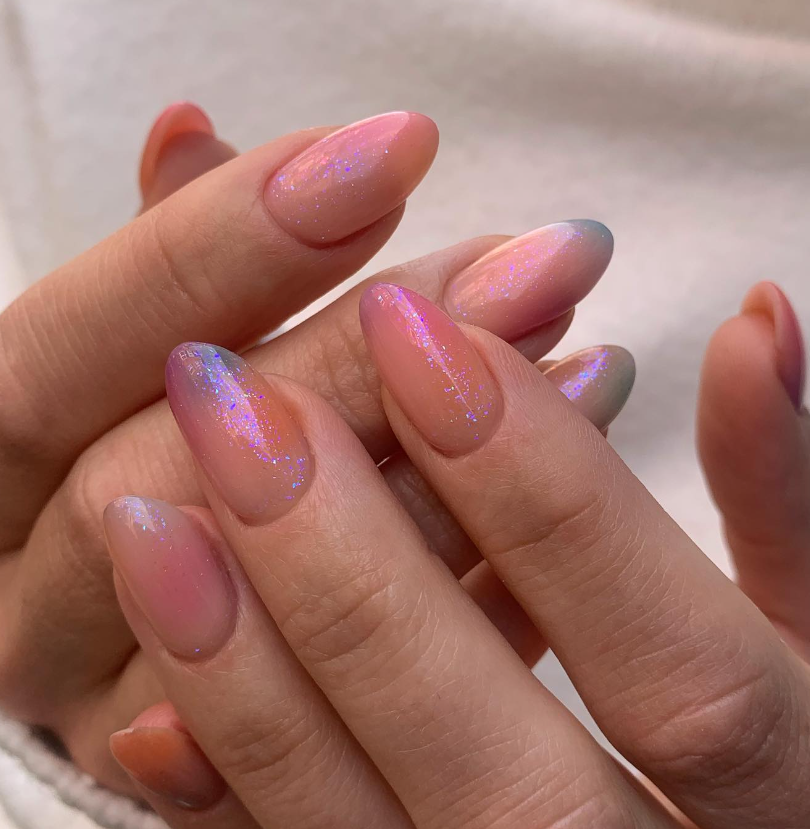 This Summer Ombre nail design is so pretty!
@_legarage_/Instagram
2.Summer Ombre nail design: Sunset-Inspired Ombre
Capture the beauty of a summer sunset on your nails with a stunning sunset-inspired ombre design. Start with a warm yellow or orange shade as the base color near the cuticle area, and gradually blend it into a vibrant pink or purple shade towards the tips of the nails. This design mimics the breathtaking colors of a sunset, creating a captivating and eye-catching look. The sunset-inspired ombre is perfect for those who want to make a bold statement and showcase their love for summer.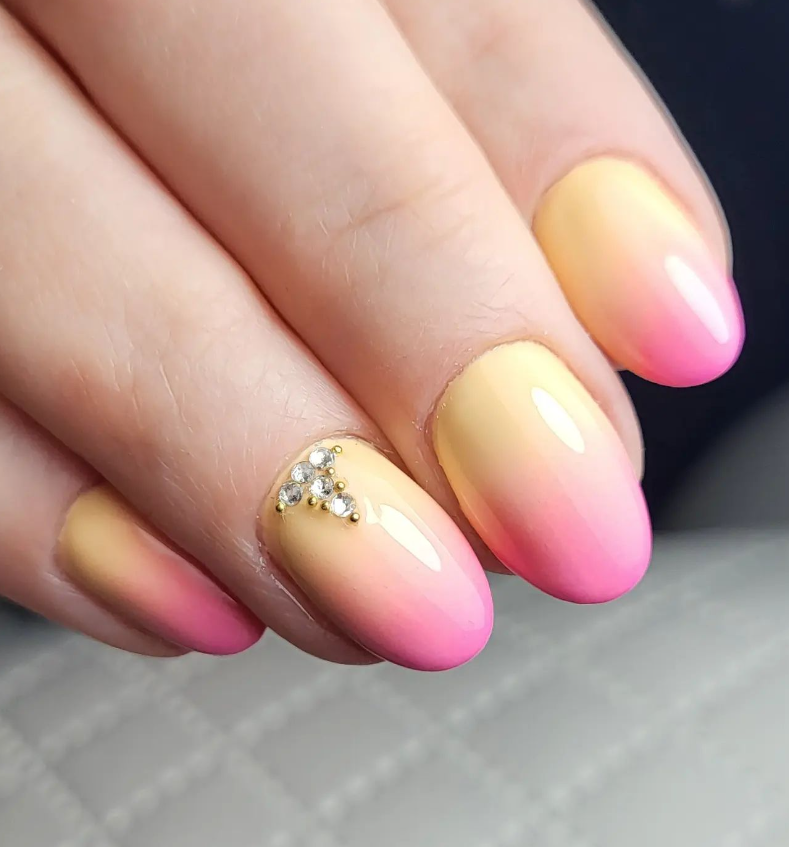 The Summer Ombre nail design is very eye-catching.
@paznokcie_kielce_ola_f/Instagram
3.Summer Ombre nail design: Bold Neon Ombre
Make a statement with a bold and electrifying neon ombre design. Choose vibrant neon shades like hot pink, electric blue, or lime green. Apply the colors in a gradient pattern, creating a seamless transition from one neon shade to another. The bold and vibrant neon ombre adds a pop of color and energy to your manicure, making it perfect for those who want to stand out and embrace a playful and daring look. Rock this design at music festivals, beach parties, or any summer event where you want to make a vibrant statement.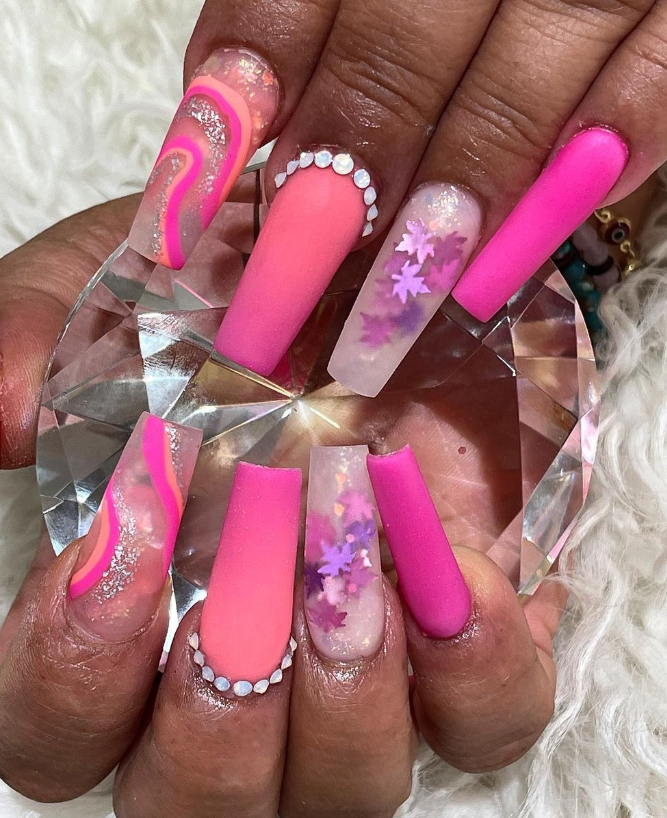 Stylish Summer Ombre nail design for you!
@toppronails/Instagram
Summer ombre nail designs are characterized by their vibrant colors, seamless gradients, playful aesthetic, seasonal inspiration, versatility, and statement-making appeal. Embracing these characteristics will help you create stunning and eye-catching nail designs that perfectly capture the essence of the summer season.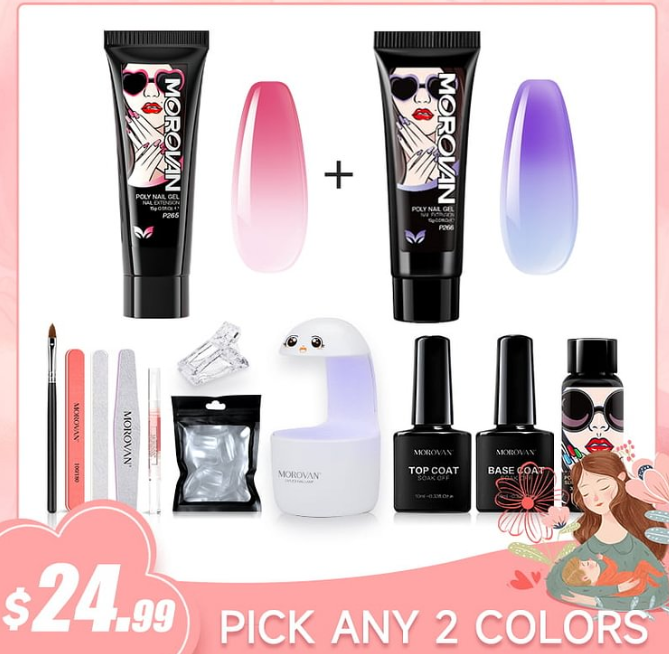 Summer Ombre nail design product recommendation
Latest Posts
Featured product