Summer Neon Orange Nail Designs of 2023
May 10, 2023 by MOROVAN
Neon orange is an incredibly vibrant and bright color, which gives neon orange manicures a strong visual impact. Neon orange nails can make you stand out in a crowd and attract more attention. If you're looking for nail styles that will stun everyone at summer events or parties, neon orange nail design is definitely a great choice.
How to make a neon nail design by using poly nail gel?
Here are some recommended neon nail designs for 2023:
1.Neon orange nail design:Line art neon orange manicure
This neon orange nail design features a vibrant color scheme by contrasting neon orange with a transparent nude base. The beautiful shapes are outlined with neon orange lines. The sheer and transparent quality of the nude base allows the neon orange color to stand out even more, while the shapes created by the lines add a dynamic and graceful touch to the overall manicure.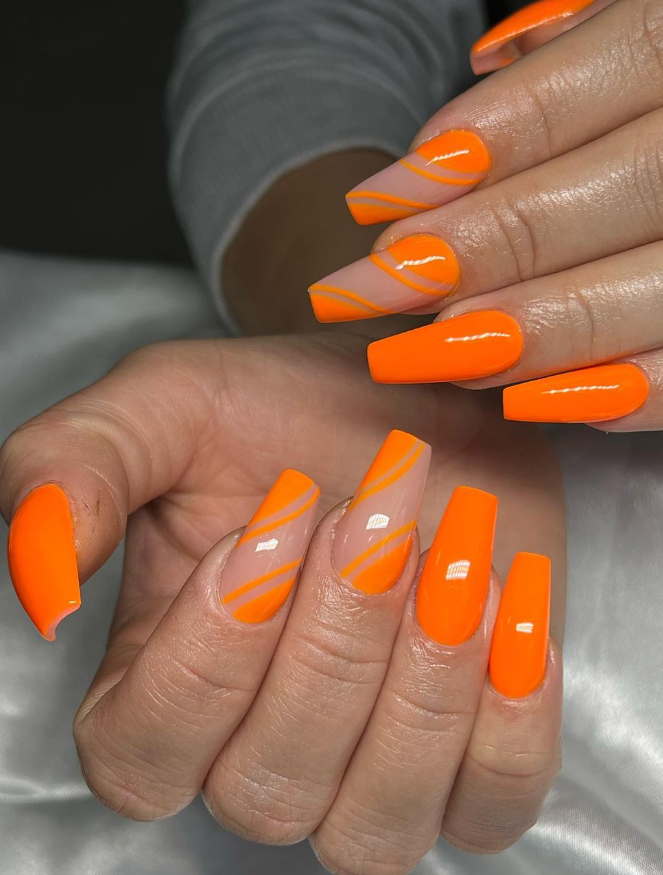 This neon nail design is so pretty!
@ruthys.nails/ Instagram
2.Neon orange nail design:Neon orange French manicure
The brightness of neon orange is very high, and if you want to use it in your manicure, you can opt for a neon orange French manicure. You can choose to paint the base of the nails with a sheer nude color and then apply neon orange French tips on the top. This will highlight the brightness and vibrancy of the neon orange, making the manicure look more lively.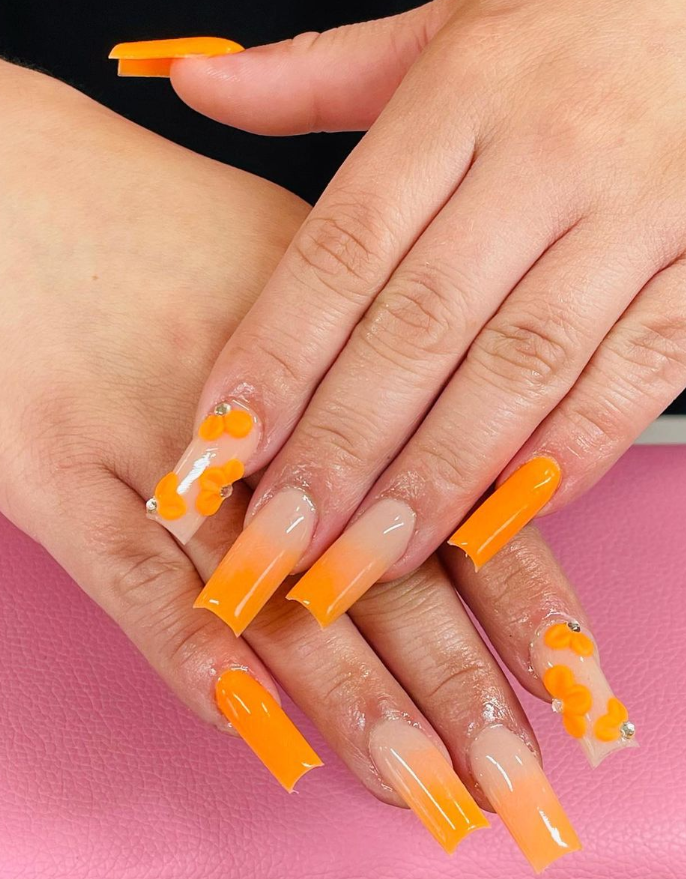 Come and try this neon nail design!
@dazzledeenailz/ Instagram
3.Neon orange nail design:Patterned neon orange manicure
Neon orange can also be used in combination with other colors to create a patterned manicure. You can choose to paint the nails with a neon orange base color and then use white, black, green, or other colors to draw various patterns such as cartoon characters, plants, geometric shapes, and more. This type of manicure adds a personalized and artistic touch, making you stand out in a crowd.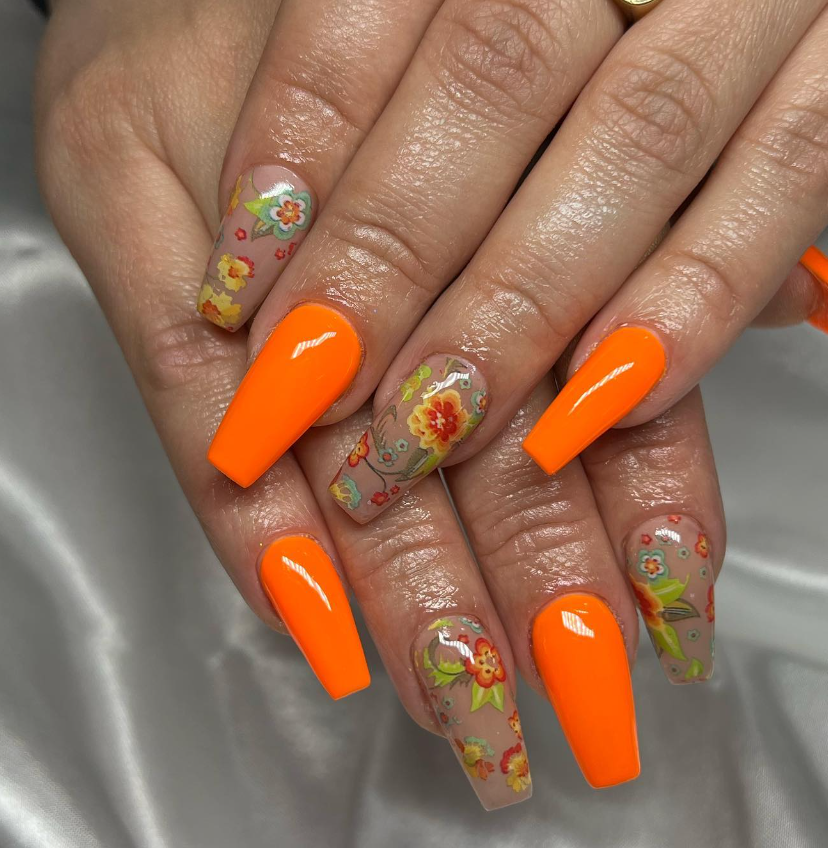 Recommend this pretty Summer neon nail design for you!
@ruthys.nails/ Instagram
Neon orange nail designs are highly visually striking and personalized, allowing you to showcase your unique style and personality. They make you stand out in a crowd and are perfect for parties, vacations, and summer occasions. If you're unsure about what nail style to choose for the summer, give neon orange nails a try and add a pop of vibrant color to your look!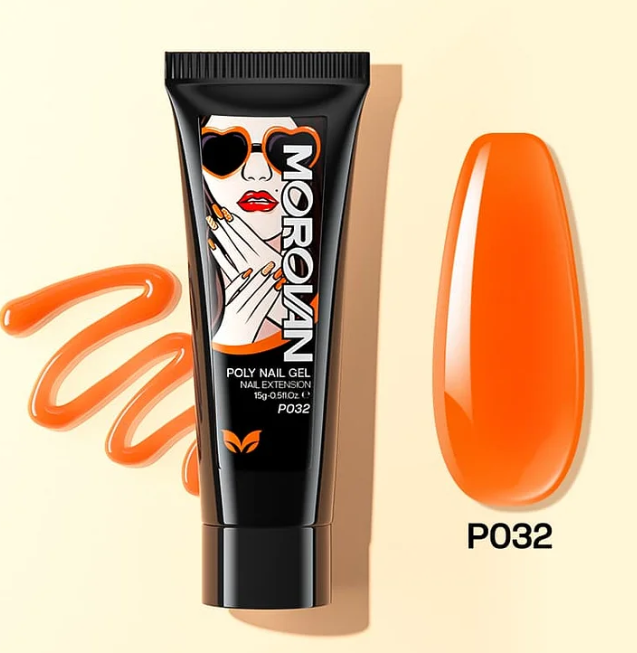 Neon nail design product recommendation
Latest Posts
Featured product