Stylish Short Almond Nail Designs for You to Try
Jun 17, 2023 by MOROVAN
Short almond nails are a trendy and versatile nail shape that exudes elegance and sophistication. While they may be shorter in length, they can still make a bold statement with the right nail designs. In this blog post, we will explore five chic recommendations for stylish short almond nail designs that will elevate your manicure game and leave you feeling fabulous.
How to make an almond nail design by using UV gel?
The following are recommended almond nail designs for the year 2023:
1. Almond nail design: Minimalist Elegance
Embrace the beauty of simplicity with a minimalist short almond nail design. Start with a neutral base color, such as nude, light gray, or soft pink. Then, choose a single accent nail and paint it with a delicate design, such as a thin vertical line, a tiny heart, or a minimalist geometric shape. Leave the remaining nails bare or apply a sheer coat of polish for an understated yet polished look. This design is perfect for those who appreciate clean lines and effortless elegance.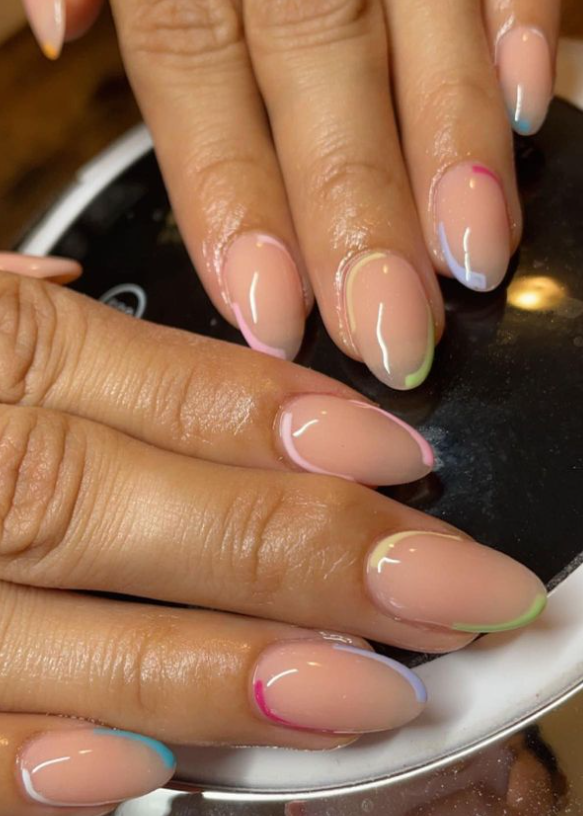 This almond nail design is so pretty!
@nails.by_jenn/Instagram
2. Almond nail design: French with a Twist
Put a modern spin on the classic French manicure with short almond nails. Instead of the traditional white tips, opt for a subtle twist by using a soft pastel color or a metallic shade as the base. You can also experiment with different nail art techniques, such as adding a thin line or a small dot near the cuticle to create a unique and eye-catching French tip. This design is chic, versatile, and perfect for those who want a sophisticated and updated French manicure.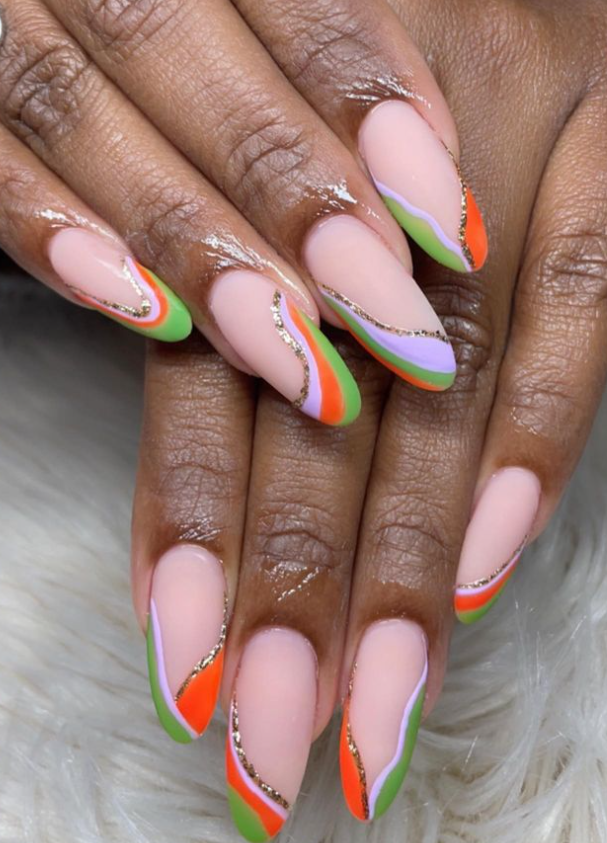 Stylish almond nail design for you!
@nails.yessi/Instagram
3. Almond nail design: Floral Delights
Embrace the beauty of nature with delicate floral designs on your short almond nails. Start with a light-colored base, such as a soft pink or lavender. Then, using fine brushes or dotting tools, paint intricate flowers, leaves, or petals on each nail. Opt for soft pastel shades or go bold with vibrant floral hues. This design is feminine, romantic, and perfect for those who appreciate the whimsical beauty of flowers.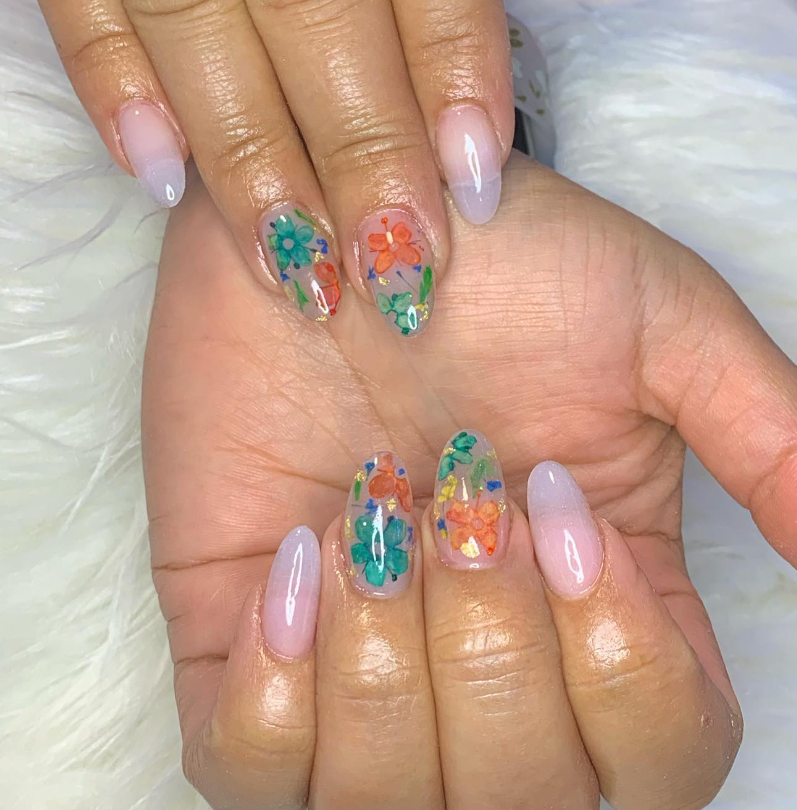 Recommend this pretty almond nail design for you!
@__nailsbymaribel__/Instagram
Short almond nails offer endless opportunities for stylish and chic nail designs. Whether you prefer minimalist elegance, a modern twist on the French manicure, graphic patterns, metallic accents, or delicate floral delights, these recommendations will help you achieve a fashionable and eye-catching manicure. Embrace your short almond nails, unleash your creativity, and let your fingertips become a canvas for stunning nail art. Get ready to show off your unique sense of style and confidence with these fabulous short almond nail designs.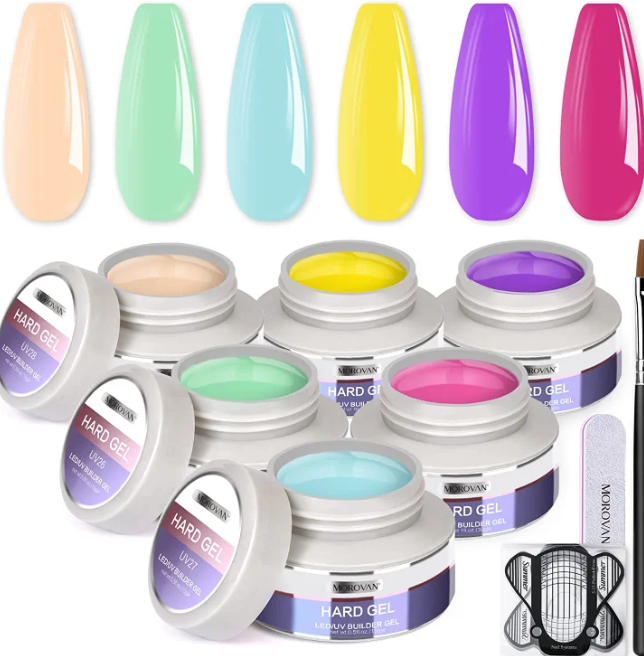 Short almond nail design product recommendation
Latest Posts
Featured product