Stunning White Almond Nail Designs for Summer 2023
May 20, 2023 by MOROVAN
When it comes to nail designs, simplicity and elegance never go out of style. One timeless and versatile option that suits every season is white almond nails. White represents purity, freshness, and sophistication, making it the perfect choice for Summer 2023. Whether you prefer minimalist patterns, delicate embellishments, or bold accents, there are numerous white almond nail designs to choose from. In this recommendation, we will explore the top trends and creative ideas for white almond nail designs that will keep your nails looking chic and stylish all summer long.
How to make a white almond nail design by using builder gel?
The following are recommended white almond nail designs for the year 2023:
1.White almond nail design: Floral Delights
Nothing says summer quite like a beautiful bouquet of flowers. Add a delicate touch of nature to your white almond nails with floral designs. Whether you opt for dainty wildflowers, blooming roses, or tropical hibiscus, the combination of white and floral patterns creates a fresh and feminine look. Choose a mix of pastel or vibrant colors, depending on your personal style and the mood you want to convey.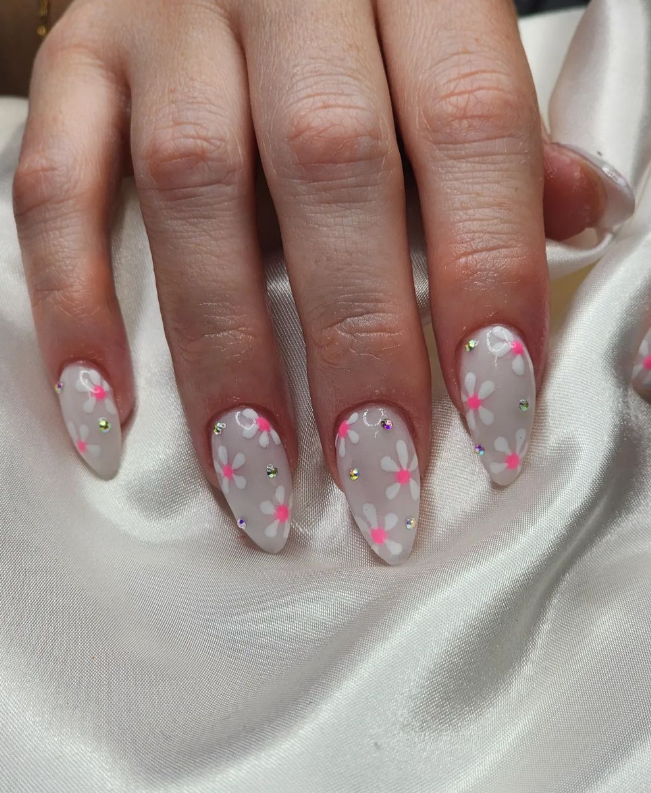 @nails_byclaudia1990/Instagram
2.White almond nail design: Minimalist Accents
If you prefer a more minimalist approach, consider adding small and subtle accents to your white almond nails. A single metallic stripe along the edge of each nail can create a sleek and modern look. Alternatively, you can opt for a single delicate gemstone placed strategically on one or two nails for a touch of understated glamour. The minimalist accent designs are perfect for those who prefer a clean and polished appearance.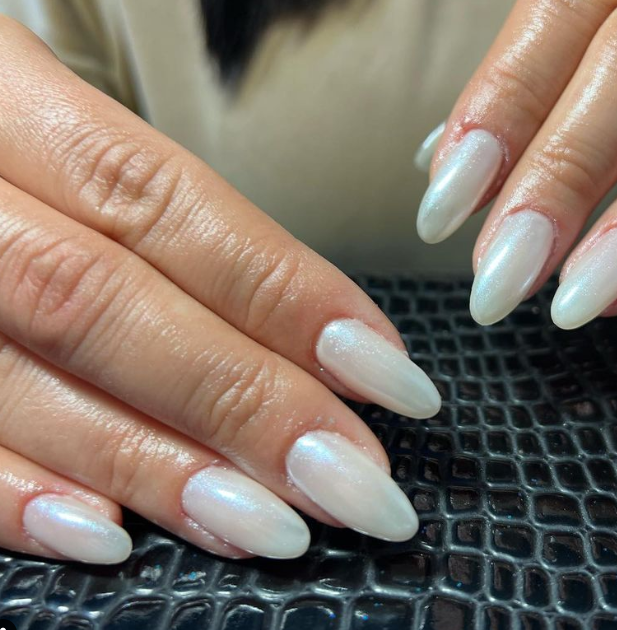 @matinas_naillounge/Instagram
3.White almond nail design: Abstract Art
Summer is all about embracing creativity and fun, and abstract art-inspired nail designs can perfectly capture that spirit. Combine white as the base color with splashes of vibrant hues like pink, yellow, or blue to create a playful and eye-catching design. Experiment with geometric shapes, painterly strokes, or even whimsical doodles. Let your imagination run wild and create a unique masterpiece on each nail.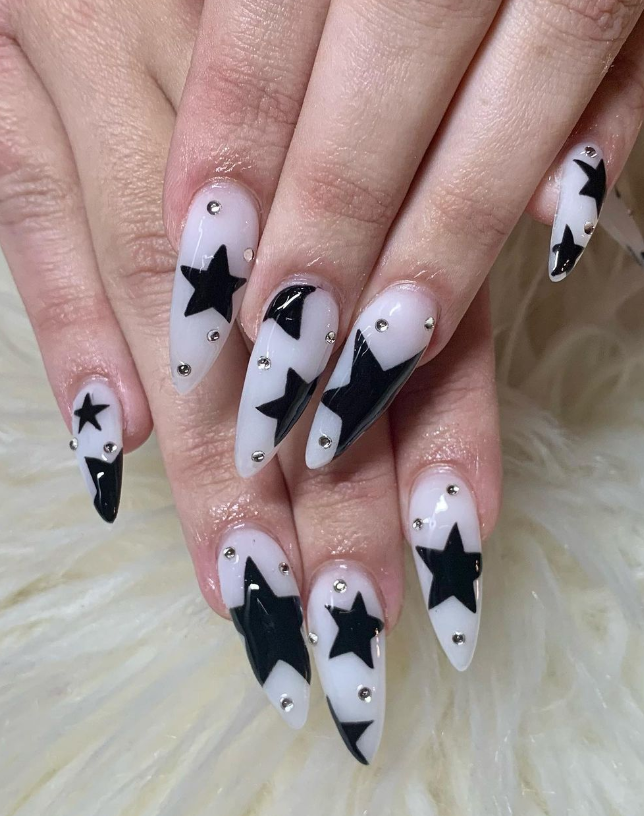 @nailsbyadilah/Instagram
White almond nail designs are a versatile and timeless choice for Summer 2023. Whether you prefer classic elegance, minimalist accents, abstract art, nautical vibes, or floral delights, there are numerous options to suit your taste. Remember to take care of your nails by applying a protective top coat to ensure longevity and keep your nails looking fabulous all summer long.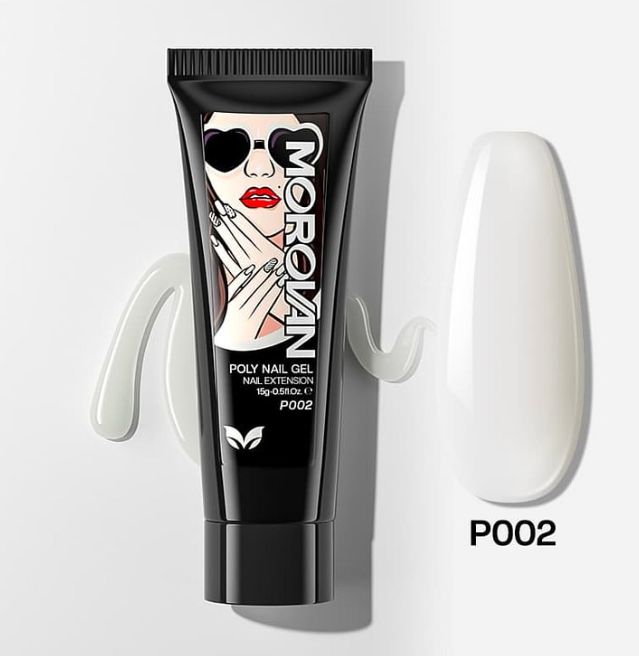 White almond nail design product recommendation
Latest Posts
Featured product