Stunning Silver Nail Designs for You to Try
Jun 21, 2023 by MOROVAN
When it comes to nail art, the possibilities are endless. One captivating option that never fails to impress is silver nail designs. With their shimmering elegance and versatility, silver nails can elevate any look, from casual to formal. In this blog, we will explore the enchanting world of silver nail designs and provide you with some recommendations to inspire your next manicure. Get ready to make a statement and let your fingertips shine!
How to make a sliver nail design by using MOROVAN poly nail gel?
Here are some recommended sliver nail designs for 2023:
1. Sliver nail design: Classic Silver Sophistication
For a timeless and sophisticated look, a classic silver manicure is always a winning choice. Opt for a high-quality silver nail polish or chrome powder for a smooth and reflective finish. The simplicity of an all-over silver shade creates a sleek and polished appearance that complements any outfit or occasion. This versatile design is perfect for those seeking a glamorous yet understated style.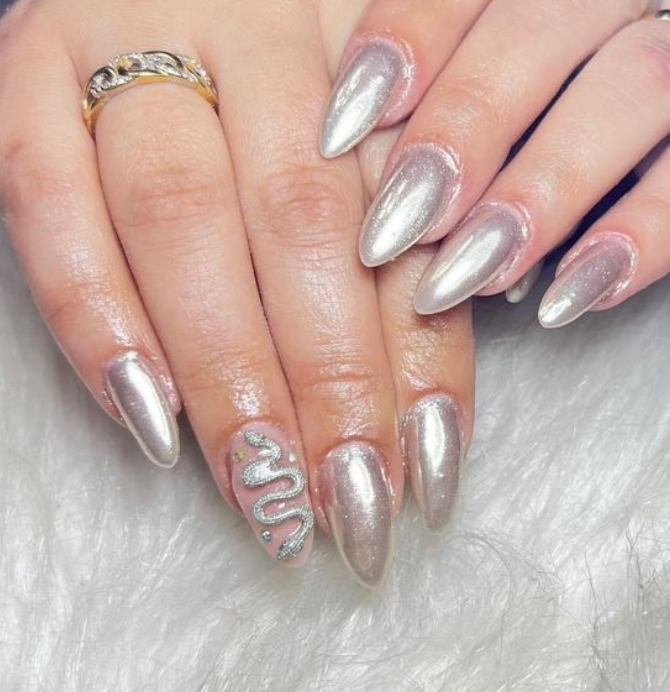 This sliver nail design is so pretty!
@majoooooo_nails/Instagram
2. Sliver nail design: Glittering Glamour
If you're looking to add some extra sparkle and drama to your nails, consider incorporating silver glitter into your design. Apply a silver glitter polish on an accent nail or as a topcoat over a silver base to create a dazzling effect. You can also experiment with different glitter shapes and sizes, such as fine glitter, chunky glitter, or holographic glitter, to achieve a unique and attention-grabbing look.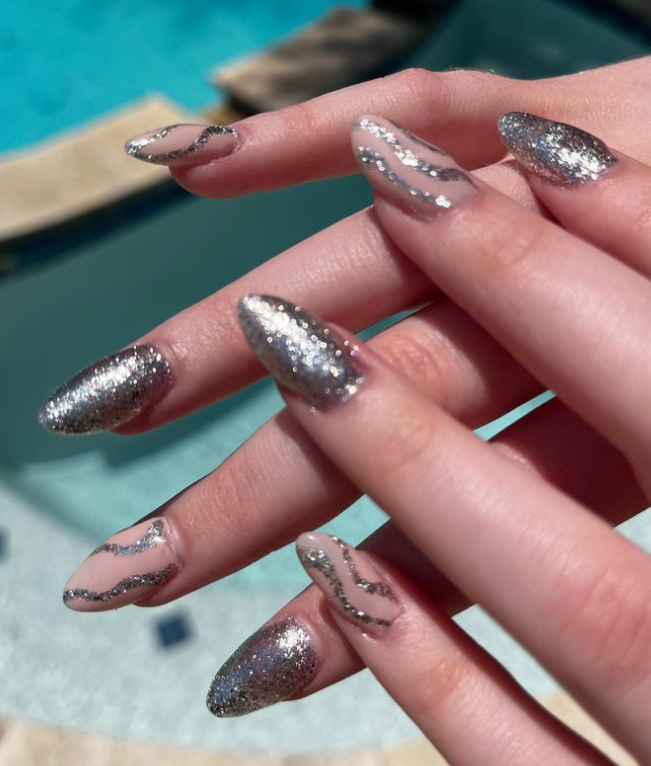 This sliver nail design is very fashionable.
@jjdoesnails_/Instagram
3. Sliver nail design: Intricate Nail Art
If you're feeling adventurous and want to showcase your artistic side, consider intricate silver nail art designs. Delicate patterns, such as filigree, lace, or floral motifs, can be hand-painted or achieved using nail stickers or decals. The combination of silver and intricate detailing creates a luxurious and sophisticated aesthetic that's perfect for special occasions or when you want to make a bold fashion statement.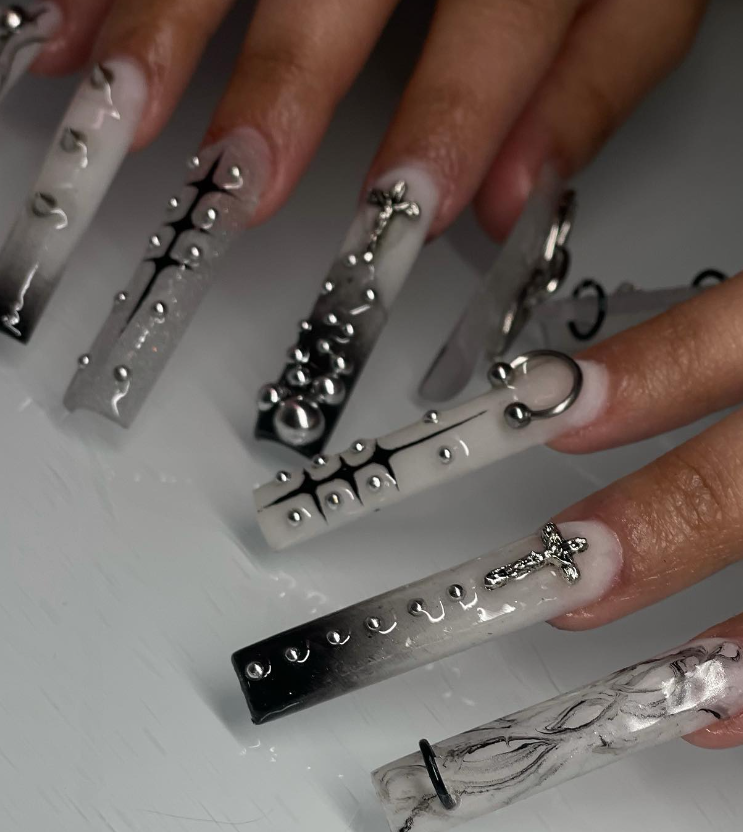 This sliver nail design is very unique!
@crys.did.itt/Instagram
Silver nail designs offer a stunning and versatile option for those looking to elevate their manicure game. Whether you prefer classic sophistication, sparkling glitter, metallic accents, ombre gradients, or intricate nail art, silver nails allow you to experiment, express yourself, and add a touch of glamour to your fingertips. So go ahead, embrace the shimmer and shine, and let your silver nails steal the spotlight!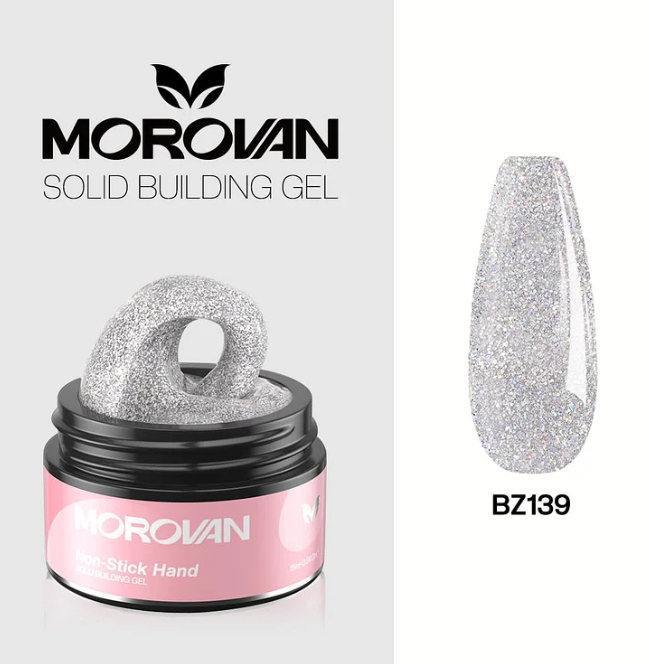 Sliver nail design product recommendation
Latest Posts
Featured product