Stunning Marble Nail Designs That Are Timeless
Jun 12, 2023 by MOROVAN
Marble nails have become a popular trend in the world of nail art, offering a mesmerizing and sophisticated look. The swirling patterns and unique color combinations of marble designs create an elegant and artistic statement on your fingertips. In this blog post, we will explore some recommended designs for marble nails that will elevate your style and add a touch of effortless chic to your manicure.
How to make a marble nail design by using UV builder gel?
Here are some recommended marble nail designs for 2023:
1. Marble nail design: Soft and Subtle Marble Nails
For a softer and more delicate look, opt for pastel hues in your marble nail design. Choose soft shades such as baby pink, mint green, or lavender as the base color. Apply a white marble pattern on top, using a water marble technique or a marble-effect nail polish. The result is a dreamy and ethereal manicure that exudes femininity and charm.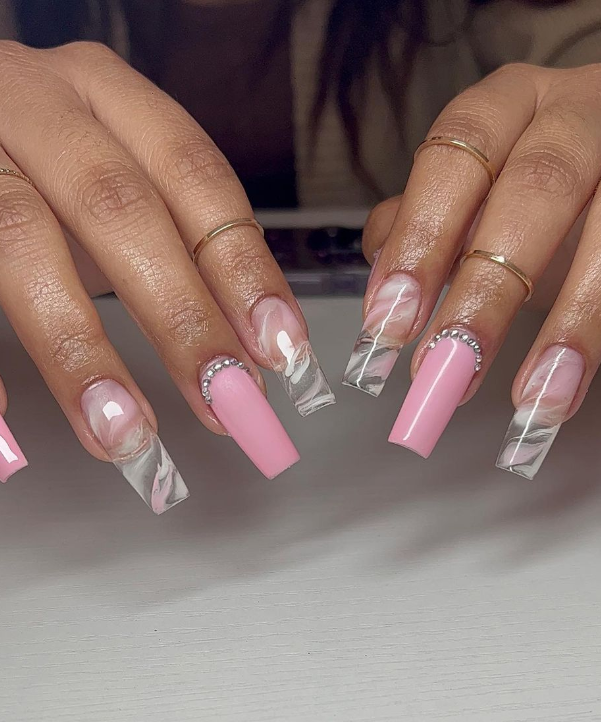 It's a fashionable marble nail design.
@clawedbyheather/Instagram
2. Marble nail design: Marble Nails with Metallic Accents
If you want to add a touch of glamour to your marble nails, incorporating metallic accents is the way to go. Start with a neutral or pastel base color, and then create a marble effect using black, white, and gray polish. Once the marble pattern is dry, apply a metallic polish or foil to certain areas, such as the center of the nails or along the edges, to give your manicure a luxurious and modern twist.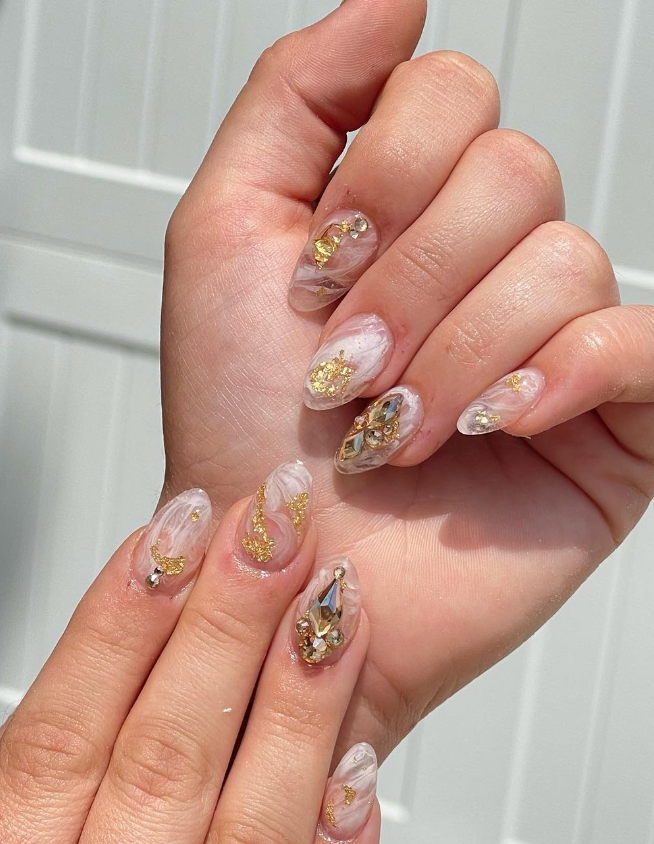 This marble nail design is very luxurious!
@nails.jnm/Instagram
3. Marble nail design: Black and White Marble Nails
The combination of black and white creates a timeless and striking marble design. Start with a white base color and apply black polish in random, irregular patterns using a small nail art brush or a thin needle. Blend and swirl the colors together to mimic the look of marble veins. This monochrome design adds a touch of sophistication to any outfit and is perfect for both casual and formal occasions.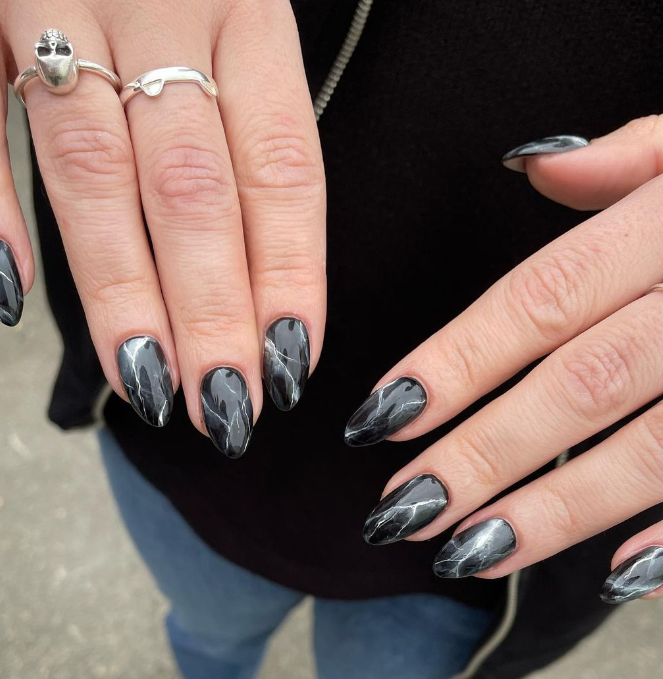 Come and try this marble nail design!
@kirisklaws/Instagram
Marble nails offer a world of creativity and style, allowing you to achieve an effortlessly chic and sophisticated look. Whether you prefer classic monochrome, soft pastels, metallic accents, vibrant colors, or edgy contrasts, there is a marble nail design to suit your personal style. Let your fingertips become a canvas for artistic expression and experiment with these recommended designs to create stunning and mesmerizing marble nail art. Embrace the beauty of marble nails and let your manicure make a bold statement wherever you go.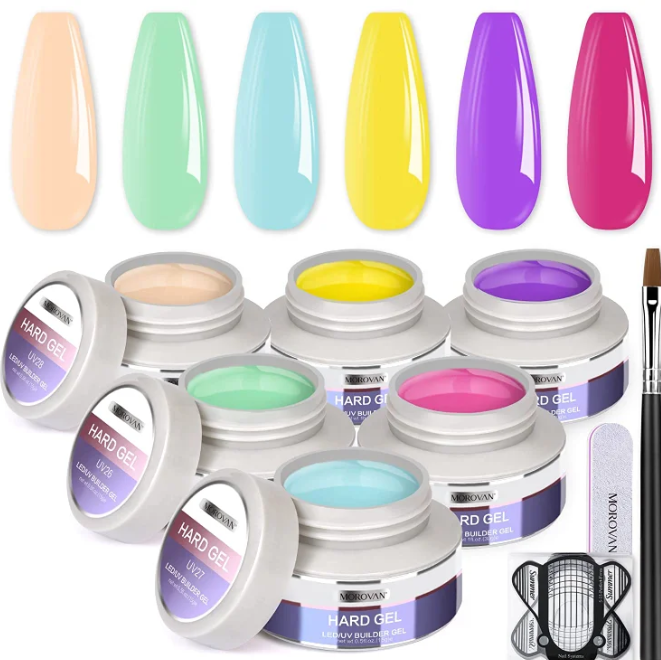 Marble nail design product recommendation
Latest Posts
Featured product