Stunning Long Coffin Nail Designs to Embrace Summer 2023
May 26, 2023 by MOROVAN
Long coffin nails continue to dominate the nail fashion scene, offering a sleek and stylish look that elongates the fingers and adds a touch of glamour to any outfit. As Summer 2023 approaches, it's time to explore some recommendation designs specifically tailored for long coffin nails. In this blog post, we will delve into captivating and on-trend long coffin nail designs that will elevate your style and make a statement this summer.
How to make a long coffin nail design by using solid extension nail gel?
Here are some recommended long coffin nail designs for 2023:
1. Long coffin nail design: Tropical Vibes
Embrace the tropical spirit of summer with vibrant and playful designs on your long coffin nails. Consider incorporating palm tree silhouettes, colorful hibiscus flowers, or exotic fruits like pineapples and coconuts. Experiment with a mix of bold and pastel shades, such as bright yellows, hot pinks, and lush greens, to create a stunning tropical paradise on your nails.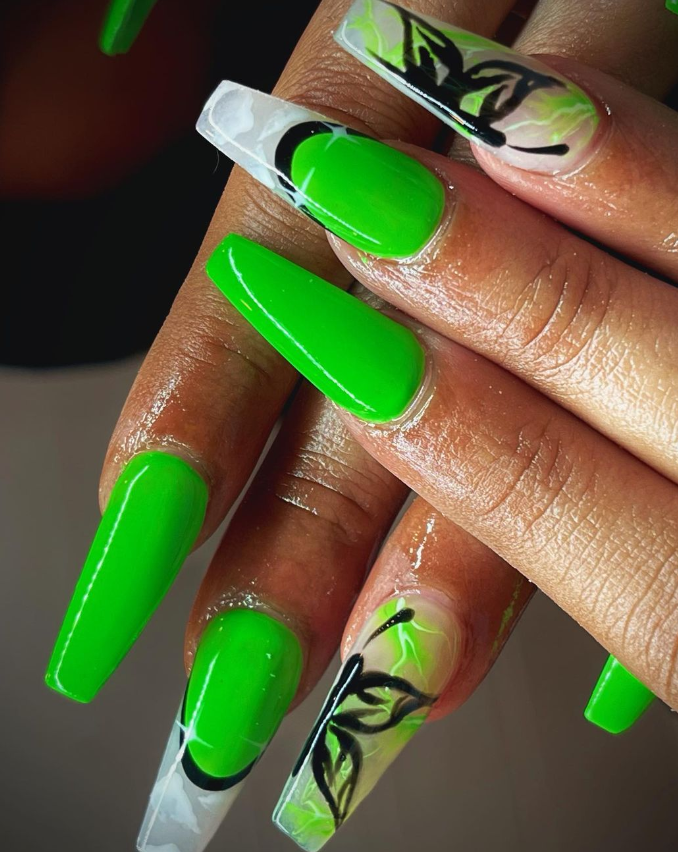 This long coffin nail design is so pretty!
@queenie.the.nails/Instagram
2. Long coffin nail design: Sun-Kissed Ombré
Capture the essence of sunsets and beachy vibes with a sun-kissed ombré design on your long coffin nails. Choose warm shades like coral, peach, and golden orange, and blend them seamlessly into soft pastel hues like pink or lavender. This ombré effect will mimic the mesmerizing colors of the setting sun, adding a touch of warmth and elegance to your summer style.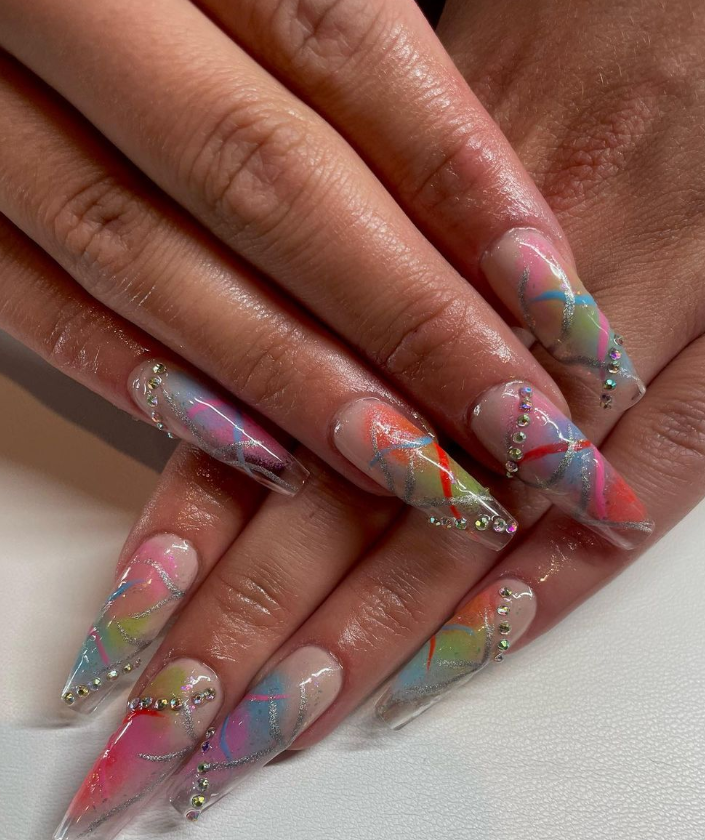 This long coffin nail design is very unique!
@nailscuredbyjess/Instagram
3. Long coffin nail design: Iridescent Shimmer
Create a mesmerizing and ethereal look with an iridescent shimmer design on your long coffin nails. Choose a base color such as pearl white or pastel pink, and layer on a translucent holographic or iridescent topcoat. This design reflects the light and changes color at different angles, evoking a mystical and enchanting vibe that is perfect for summer evenings or special occasions.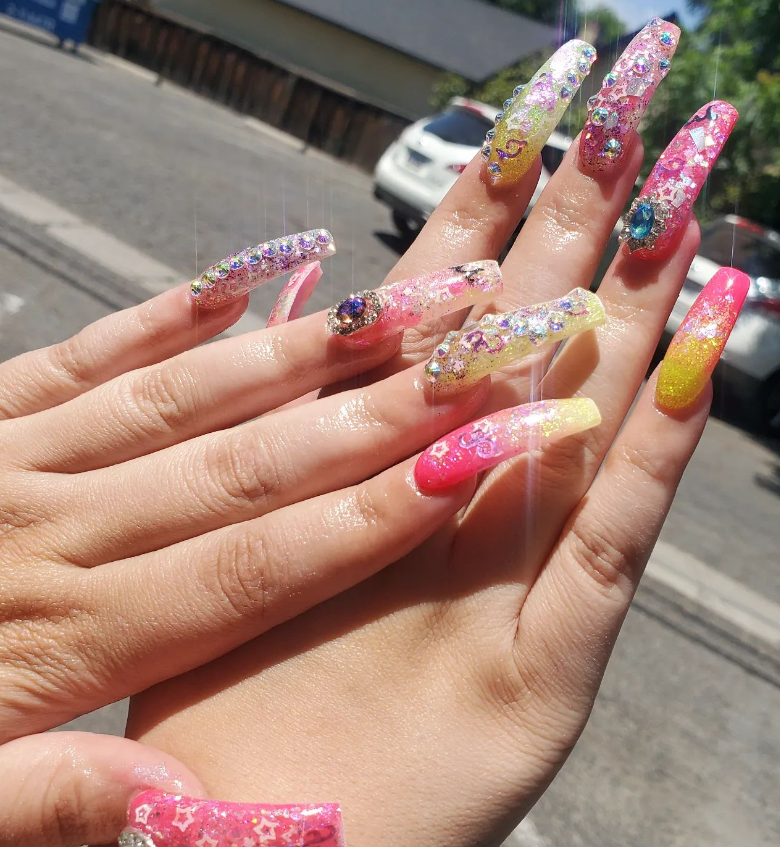 Come and try this long coffin nail design!
@cosmoclaudia/Instagram
Long coffin nails offer endless possibilities to showcase your creativity and elevate your style during Summer 2023. Whether you're drawn to tropical vibes, sun-kissed ombré, nautical chic, iridescent shimmer, or boho-inspired patterns, there's a long coffin nail design to suit your personal taste and make a statement. Embrace the sleekness and elegance of long coffin nails this summer, and let your fingertips become a canvas for self-expression and stunning nail art!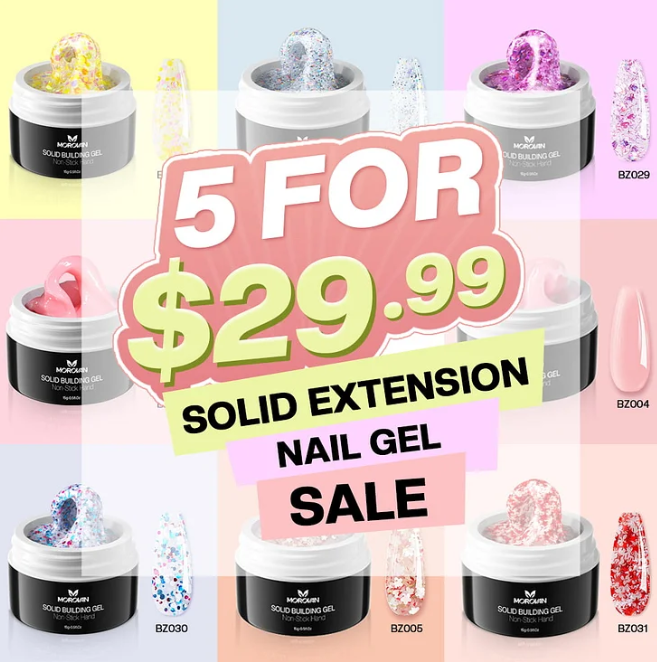 Long coffin nail design product recommendation
Latest Posts
Featured product