Star Nail Designs to Spark Your Dreamer's Imagination
Jun 03, 2023 by MOROVAN
Looking to add a touch of celestial magic to your manicure? Star nail designs are the perfect way to make your fingertips twinkle and capture the beauty of the night sky. Whether you prefer a subtle and elegant look or a bold and playful style, we have some stellar recommendations to help you embrace the enchanting world of star-inspired nail art.
How to make a star nail design by using extension nail gel?
Here are some recommended star nail designs for 2023:
1. Star nail design: Galaxy Glam
Bring the vastness of the galaxy to your nails with a stunning galaxy-inspired design. Start with a pink base color, then use a sponge to dab on a mix of vibrant colors like purple and blue to create a nebula effect. Finish off by adding tiny silver or holographic star accents to mimic the twinkling night sky.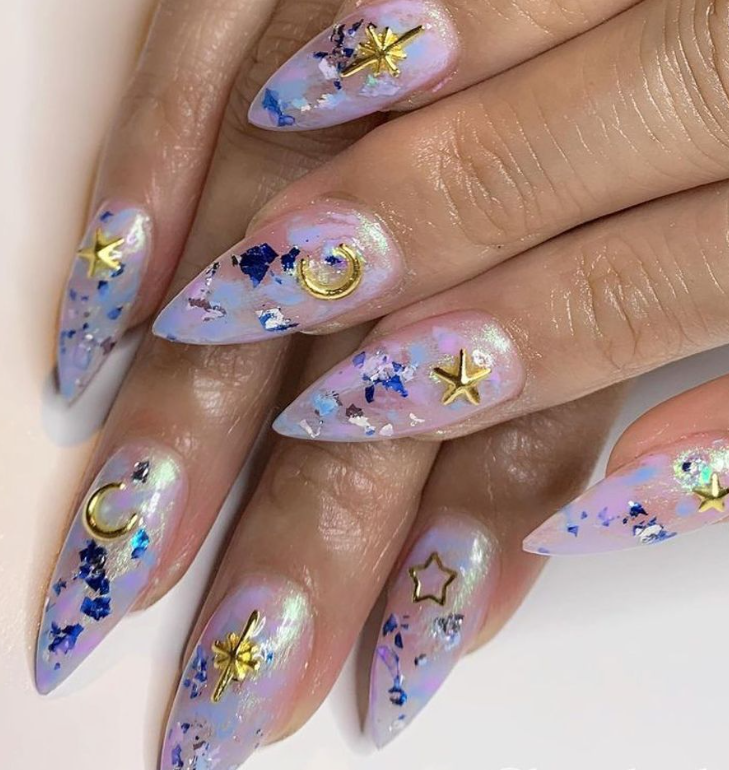 This star nail design is so pretty!
@hannah_sd_nails/Instagram
2. Star nail design: Shooting Star Accents
Add a whimsical touch to your nails with shooting star accents. Paint your nails with a dreamy pastel color of your choice and use a fine brush to draw delicate shooting stars on one or two accent nails. You can enhance the design by incorporating glitter or metallic polish for an extra dash of sparkle.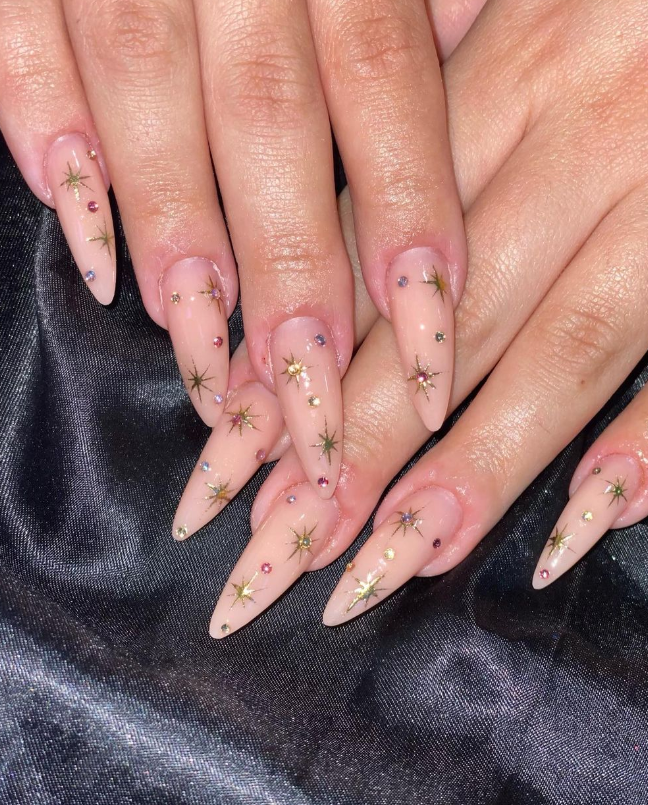 This star nail design is very fashionable.
@bbbeautybar__/Instagram
3. Star nail design: Glittering Starry Night
Create a dazzling effect with a starry night manicure. Apply a dark, navy blue or black base color, then use a thin brush or a nail art pen to draw various sizes of silver or gold stars on each nail. Finish with a layer of sparkly top coat to make your nails truly shine like a starry sky.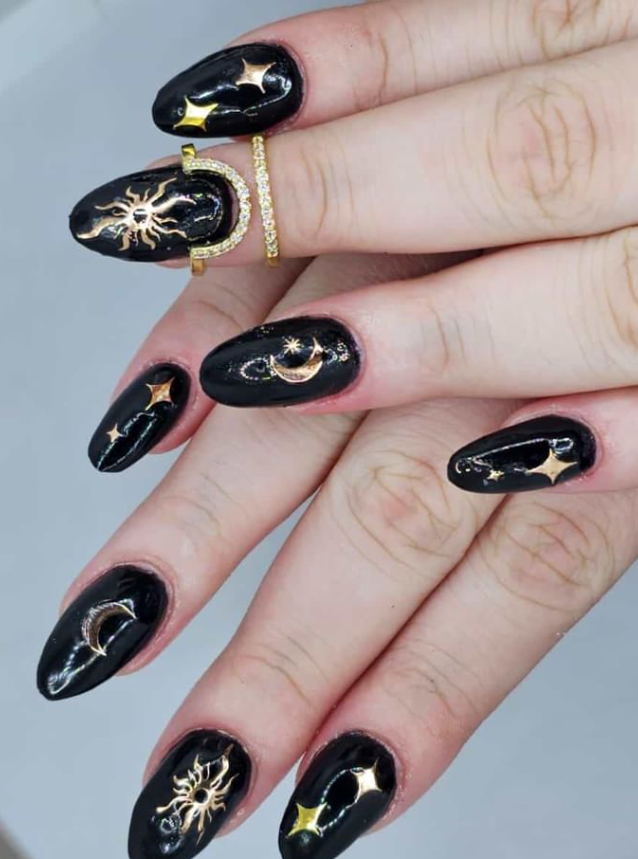 This star nail design is very luxurious!
@biddyhairsalon/Instagram
Star nail designs offer a captivating and whimsical way to elevate your manicure and embrace the beauty of the night sky. Whether you prefer a minimalistic approach or a bold celestial statement, the options are endless. Let your nails become a cosmic canvas, shining with the magic and mystery of the stars. Get ready to dazzle and inspire with star-inspired nail art that will leave everyone starry-eyed.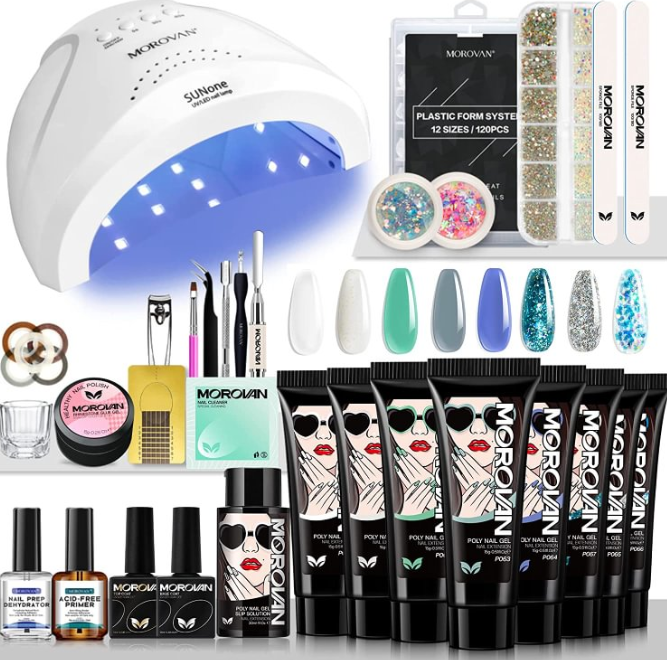 Star nail design product recommendation
Latest Posts
Featured product