Sparkle Up Your Summer: Glitter Ombre Nail Designs for 2023
May 23, 2023 by MOROVAN
Summer is the perfect time to embrace vibrant colors and experiment with dazzling nail art. If you're looking to add some extra pizzazz to your manicure, glitter ombre nails are an excellent choice. This trend combines the timeless elegance of ombre with the glamorous allure of glitter, creating a stunning effect that will make your nails shine like never before. In this blog post, we'll explore some of the most captivating glitter ombre nail designs to inspire your summer style.
How to make a glitter ombre nail design by using poly nail gel?
Here are some recommended glitter ombre nail designs for 2023:
1.Glitter ombre nail design: Mermaid Magic
Bring a touch of oceanic wonder to your nails with this mermaid-inspired shimmering ombré design. Starts with a light blue tone and fades to a serene pink. Next, add some bright diamond designs reminiscent of sparkling scales. This ethereal design will have you feeling like a mystical mermaid, ready to head into summer.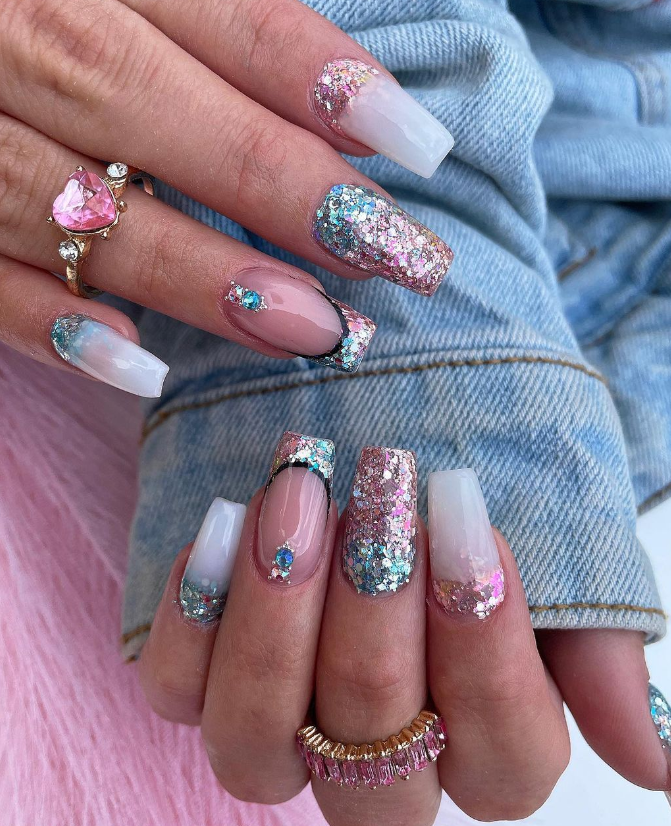 It's a fashionable glitter ombre nail design.
@zsofinails_/Instagram
2.Glitter ombre nail design: Flamingo Fizz
For a fun and sassy summer look, opt for a flamingo-inspired glitter ombre design. Start with a soft baby pink as your base color and blend it into a vibrant flamingo pink towards the tips. Add a touch of rose gold or fuchsia glitter to capture the glamorous essence of these majestic birds. Flaunt these nails at your next pool party and be the center of attention.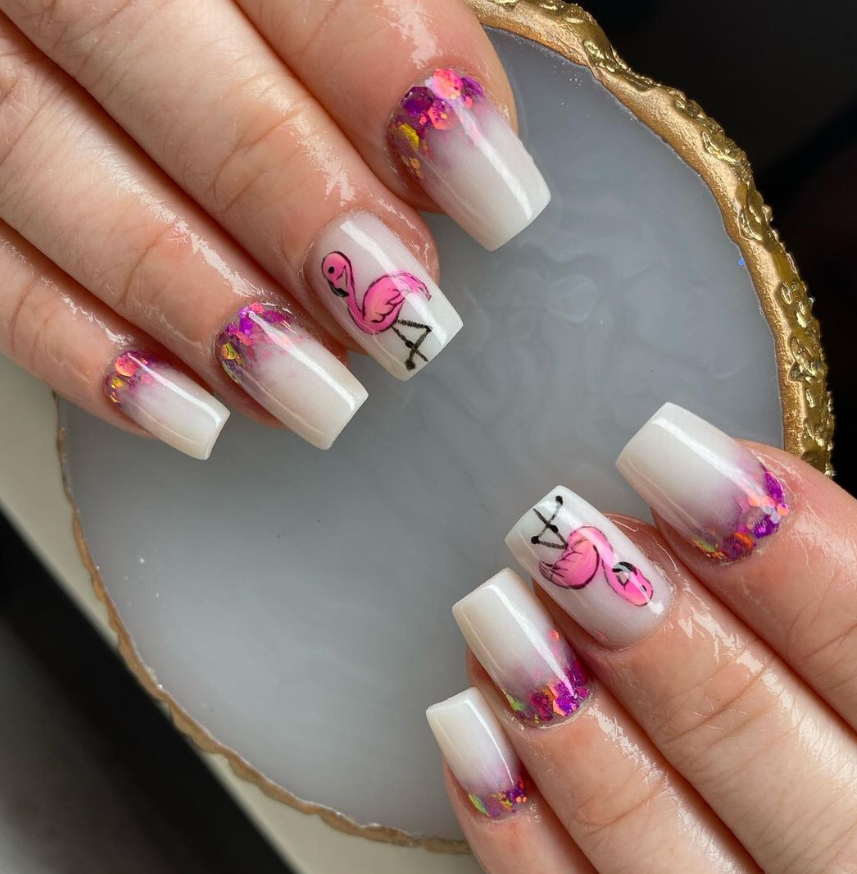 Summer is a great match for this glitter ombre nail design.
@tailor_nails_veszprem/Instagram
3.Glitter ombre nail design: Cosmic Dreams
Unleash your inner stargazer with a cosmic-themed glitter ombre design that will make your nails twinkle like the night sky. Begin with a deep, midnight blue shade and gradually fade it into a celestial purple. Apply fine silver or holographic glitter to the tips to create a mesmerizing galaxy effect. With this design, you'll feel like you have the entire universe at your fingertips.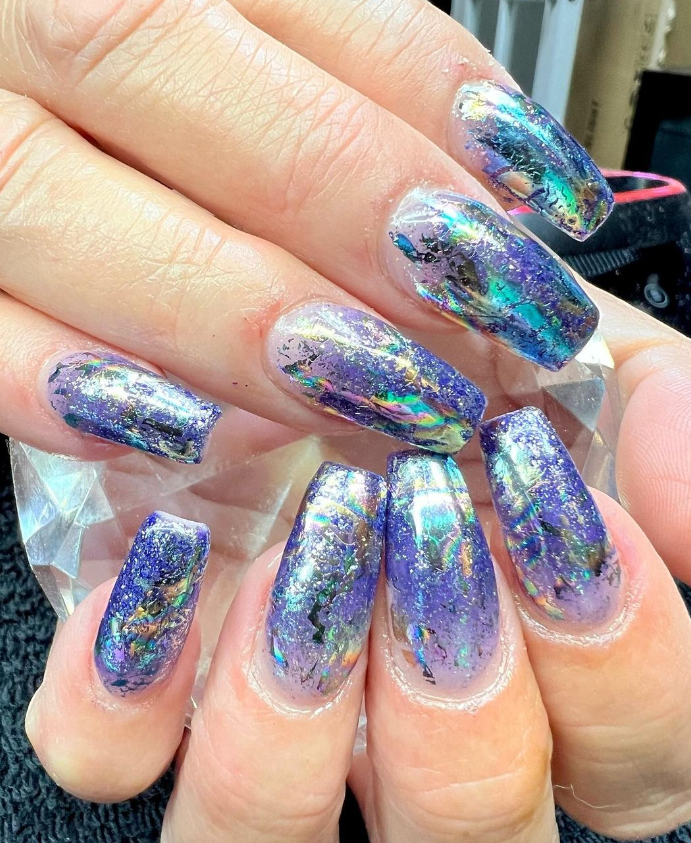 Come and try this glitter ombre nail design!
@addictedtonails/Instagram
Glitter ombre nail designs are a fantastic way to elevate your summer manicure and add a touch of sparkle to your style. Whether you prefer the fiery hues of a sunset, the enchantment of mermaids, the tropical paradise vibes, the cosmic beauty of the night sky, or the sassiness of flamingos, there's a glitter ombre design for everyone this summer. So go ahead, experiment with these dazzling designs, and let your nails shine as bright as the summer sun!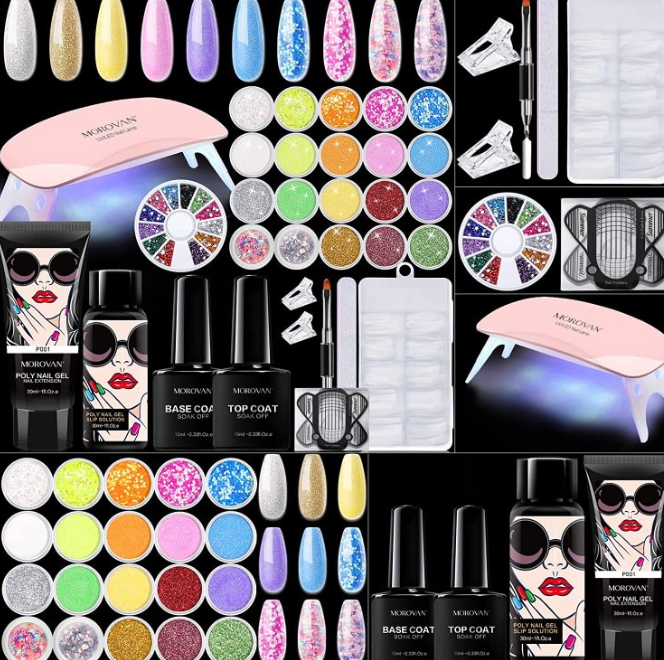 Glitter ombre nail design product recommendation
Latest Posts
Featured product