Sliver Nail Art Designs of 2023
May 08, 2023 by MOROVAN
Silver nail art is an elegant, gorgeous, modern and trendy nail art style that goes well with many different types of clothing. Silver nail art design has a very lustrous pearlescent texture, which is very suitable for use in places with sufficient light.
It looks bright, bold and impressive, a nail style that adds confidence and personal appeal.Match with other colors to create a variety of different nail art styles, such as black, white, pink, red and other colors are very good. Silver nail art design is bright in color and has a good texture, but it is relatively prone to scratches and peeling off, so it needs extra care and maintenance. Pay attention to applying a good quality top coat.
How to make a sliver nail art design by using poly nail gel?
Here are some recommended sliver nail art designs for 2023:
1.Sliver nail art design:Pink and Silver Bow Nail Art
On the basis of the silver base color, add clear pink and paste decorative elements of bowknots to add a sense of gorgeousness and eye-catching effects. This sliver nail design is very suitable for parties and dinners and other occasions.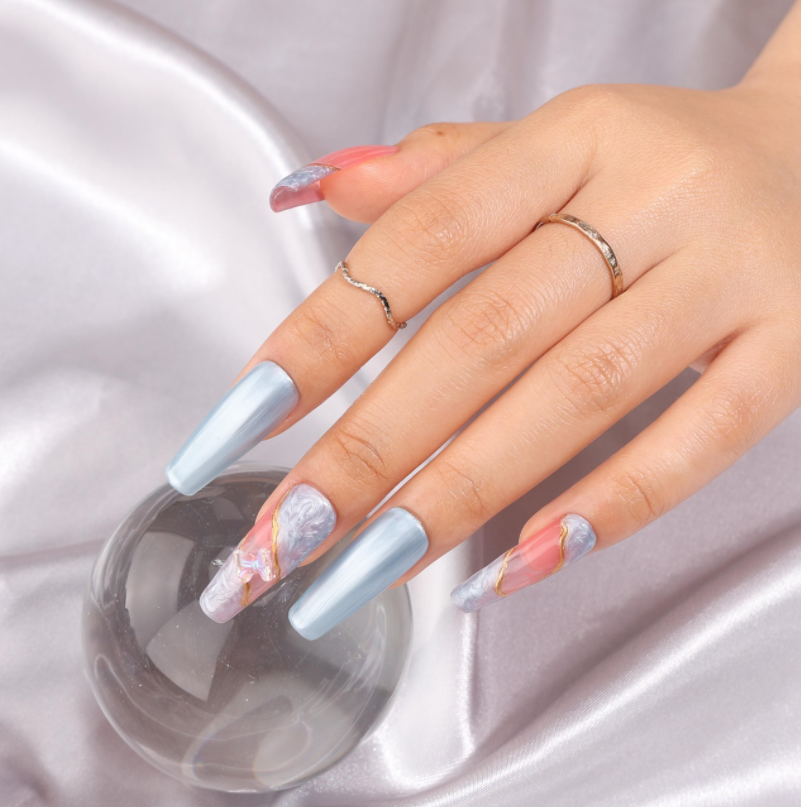 This sliver nail art design is so pretty!
2.Sliver nail art design: Silver Marble Nail Art
On the basis of the silver background color, bright diamond elements are added to increase the gorgeousness and eye-catching effect. The marble texture is drawn with silver, and the white French fingertips are added, which is very suitable for parties and dinners.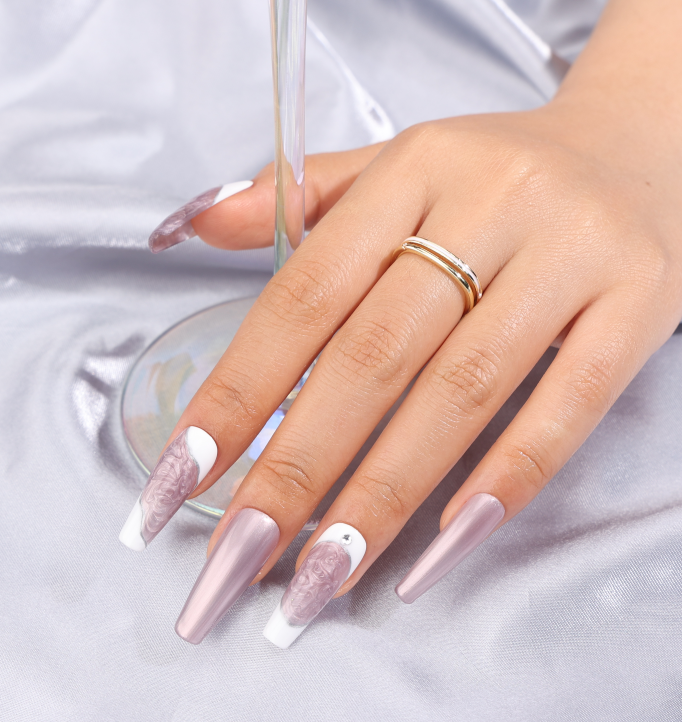 Come and try this sliver nail art design!
3.Sliver nail art design:Silver and Pink Pearl Nail Art
This sliver nail art design uses the silver base color to draw delicate silver textures on the pale pink nails, plus pearl and gold appliqués, unique and fashionable, very suitable for spring and summer collocation.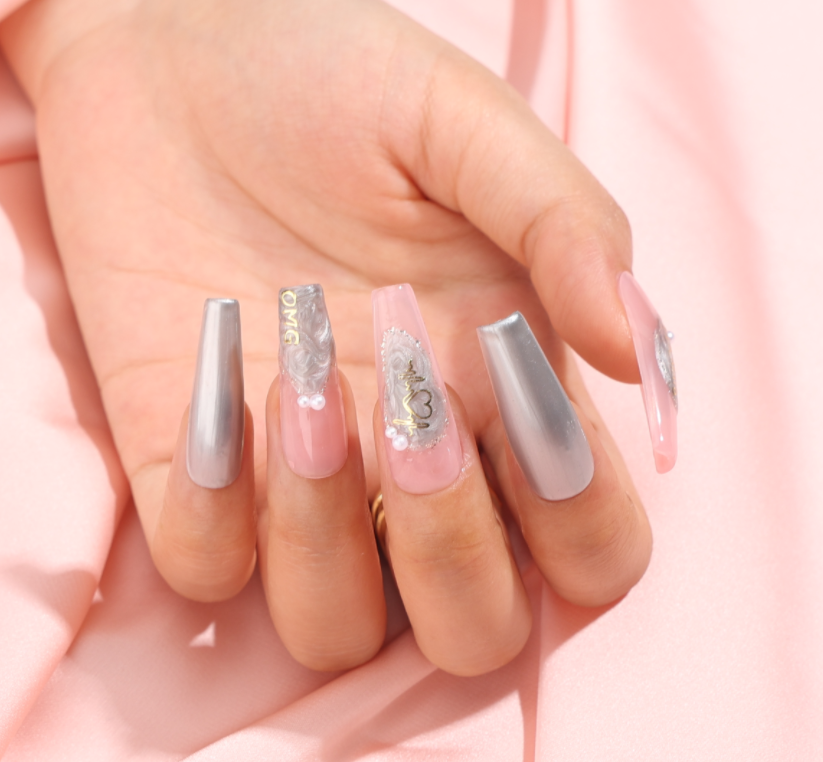 This sliver nail art design is very unique!
Silver nail art is a very fashionable and gorgeous nail art style, which can be matched with various outfits and occasions, highlighting your personality and charm. Whether you prefer simple or gaudy styles, you can find a silver nail art style that suits you. I hope these recommendations can inspire you to try out your own silver nail art design.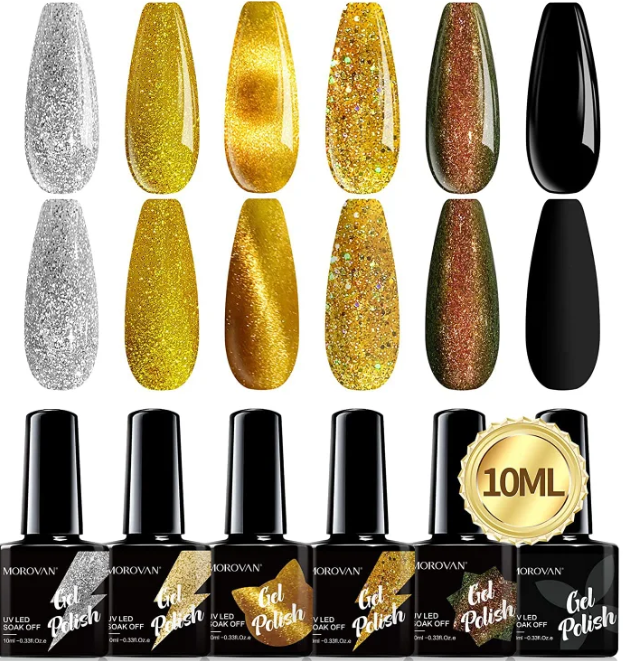 Sliver nail art design product recommendation
Latest Posts
Featured product