Sky Blue Nails Meaning 2023 Sky Blue Nails Design Steps
Apr 04, 2023 by MOROVAN
Sky blue is a very popular nail color that gives people a relaxed and fresh feeling. If you are looking for a nail style that makes you feel comfortable and relaxed, then sky blue nail is a great choice.Sky blue nail is usually used in some relaxed and fresh designs, such as cloud, bird, leaf, flower and other elements. These patterns can make you feel natural and close to nature. In addition, sky blue is often used in gradient designs, which can present a colorful visual effect on the nails, very beautiful.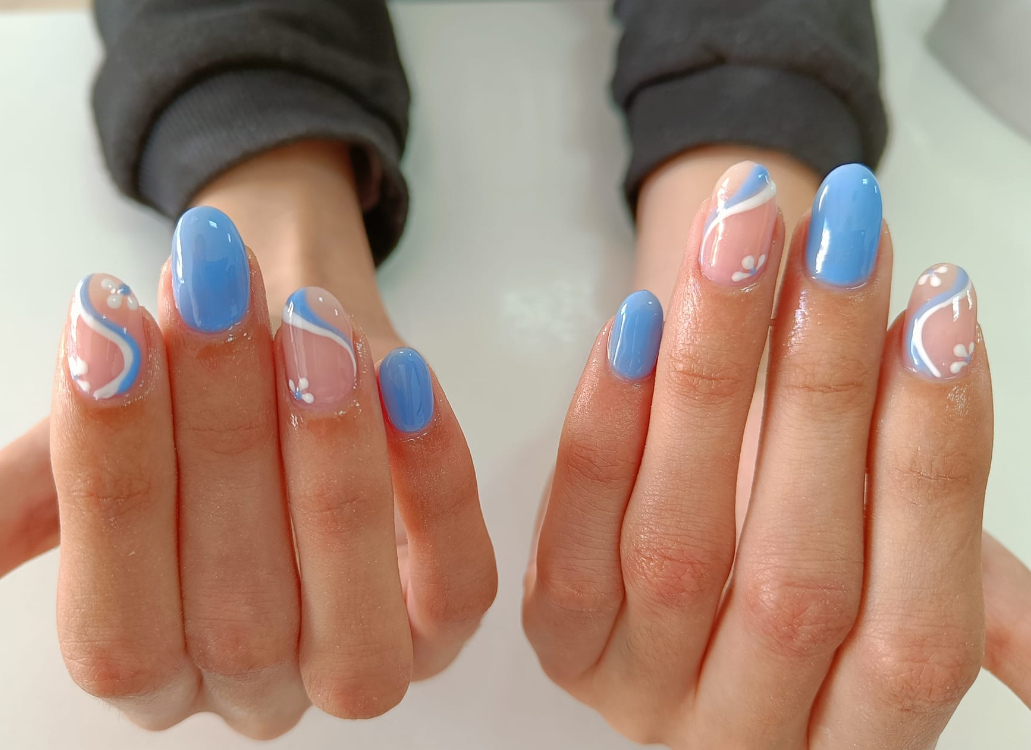 Sky Blue Nails Design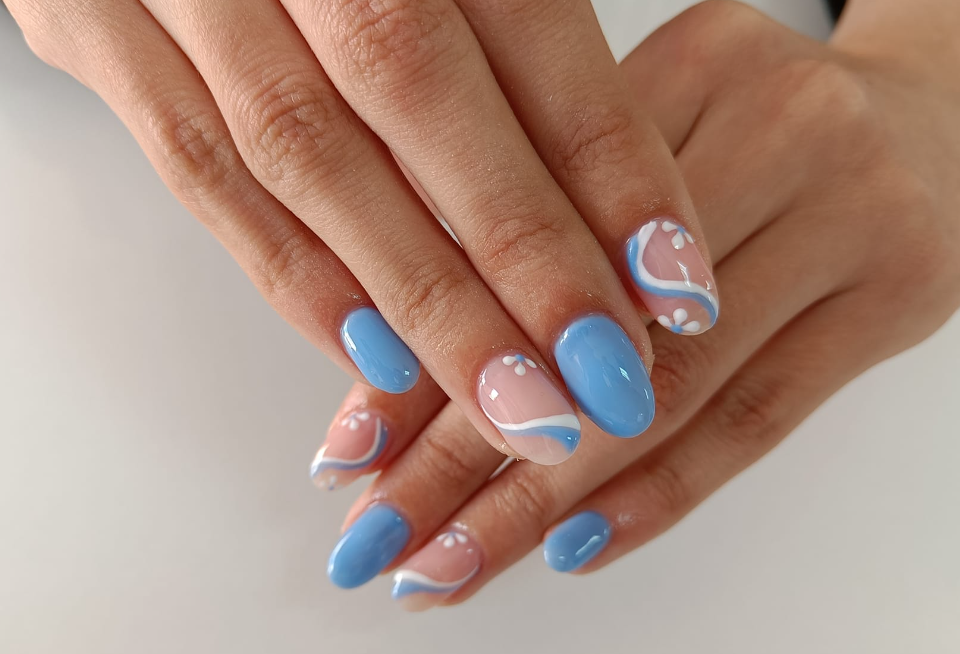 Sky Blue Nails Design
Sky blue nail polish has become increasingly popular in recent years, and it has many benefits. Firstly, sky blue gives people a relaxed and calm feeling, which is very important for many people. Secondly, sky blue nail is also easy to match with other colors, such as white, pink, etc., which can make your nails look more fashionable and bright.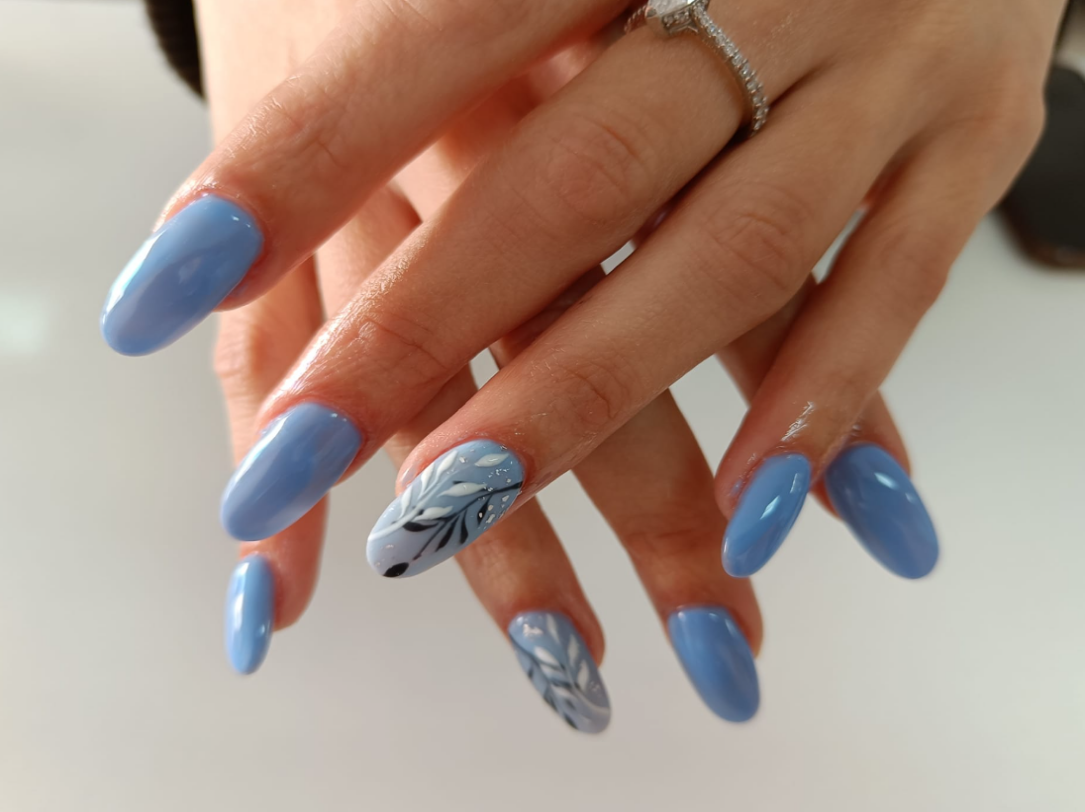 Sky Blue Nails Design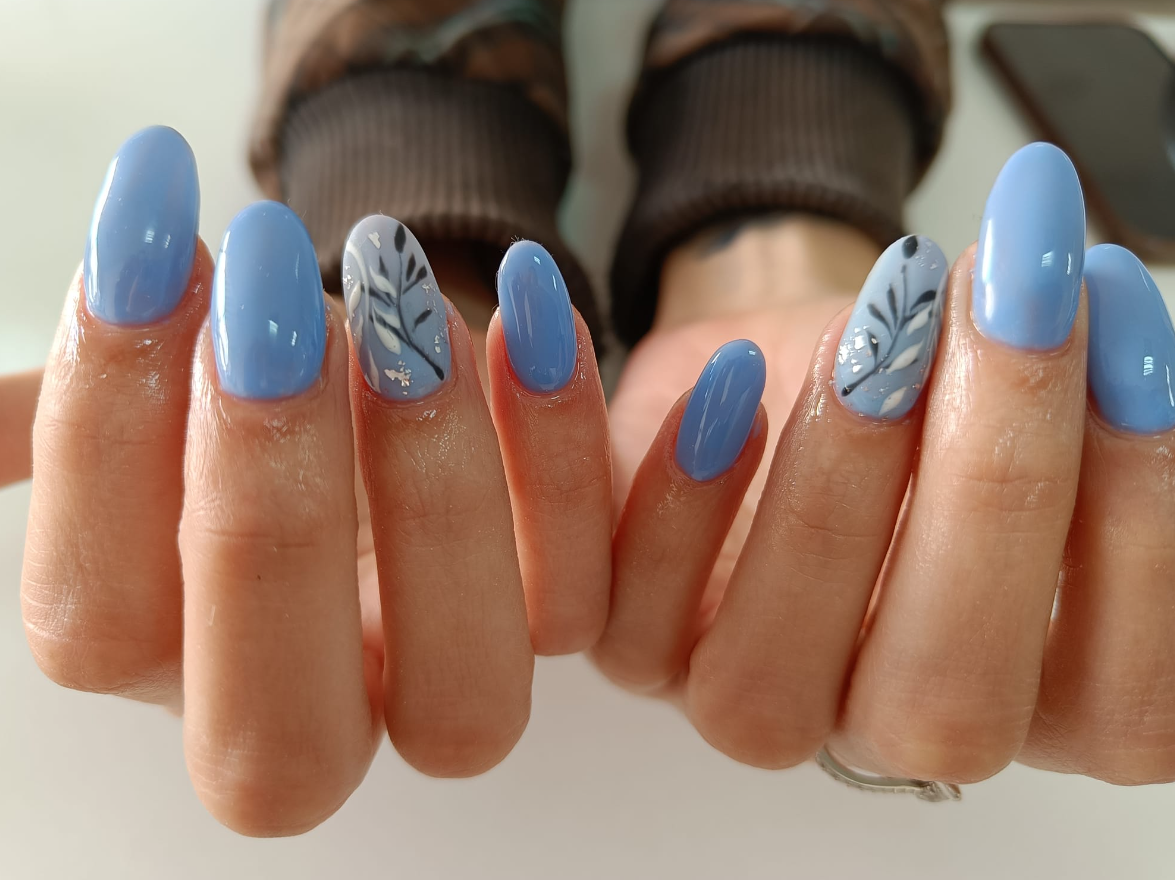 Sky Blue Nails Design
So why is sky blue nail so hot? One reason is that it can be worn in different occasions. Sky blue nail polish can be used in daily life, parties, weddings and other occasions, no matter what the occasion, it can give people a relaxed and warm feeling. In addition, sky blue is also very suitable for summer, it can make you feel cool and comfortable.
Sky blue nails design steps:
First, the nails need to be polished and shaped with a nail file, and a layer of Nail Prep Dehydratorand base coat should be applied.
Choose sky blue nail polish gel and apply it to the entire nail surface. Cure it with a UV/LED
Use white or black nail polish and a nail artbrush to lightly paint cloud or leaf shapes on the nails. Fine details can be added with a small liner brush. In addition, a metallic nail polish can be used to outline a circle of metallic border around the pattern to make it more visually striking.
Finally, after the nail polish has completely dried, apply a layer of transparent top coatto protect the nails and make them look smoother and brighter. Cure it with a UV/LED lamp.
The above are the brief steps to make sky blue nail art. Since nail art involves many details and techniques, patience and carefulness are required during the process. Continuous practice and experimentation are necessary to improve one's nail art skills.
Product link about Sky Blue Nails:
Morovan Blue Gel Nail Polish Kit:https://www.morovan.com/collections/gel-nail-polish-kit/products/morovan-gel-nail-polish-kit-gl25-1
Latest Posts
Featured product