Short Glitter Nail Art Designs You'll Definitely Love
Jun 13, 2023 by MOROVAN
Who says you need long nails to rock gorgeous nail art? Short nails can be just as glamorous and versatile, especially when adorned with dazzling glitter. Glitter nail designs add a touch of sparkle and pizzazz, instantly elevating your manicure game. In this blog post, we'll explore some captivating recommendations for short glitter nail designs that are sure to make your fingertips shine.
How to make a short glitter nail art design by using poly nail gel?
Here are some recommended short glitter nail art designs for 2023:
1. Short glitter nail art design: Glittery French Tips
Put a twist on the classic French manicure by incorporating glitter into the tips. Paint your nails with a clear or soft pink base and then add a touch of glitter to the tips, following the natural curve of your nails. This design brings a modern and glamorous twist to a timeless look, giving your short nails a touch of sophistication.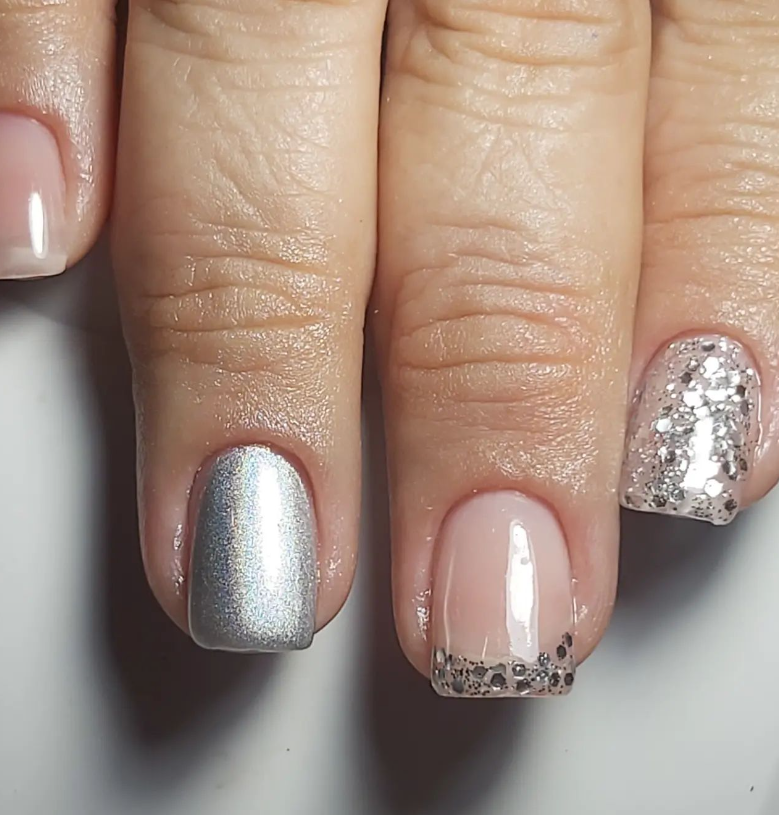 Beautiful short glitter nail art design for you~
@mynailsbymarugarcia/Instagram
2. Short glitter nail art design: Ombré Glitter Magic
Ombré nails are a popular trend, and they work beautifully with short nails. Create a mesmerizing gradient effect using glitter polish in similar shades. Start with a light shade at the base of the nails and gradually build up the intensity by applying darker glitter toward the tips. This design adds depth and dimension to your nails, giving them a stunning and multi-dimensional sparkle.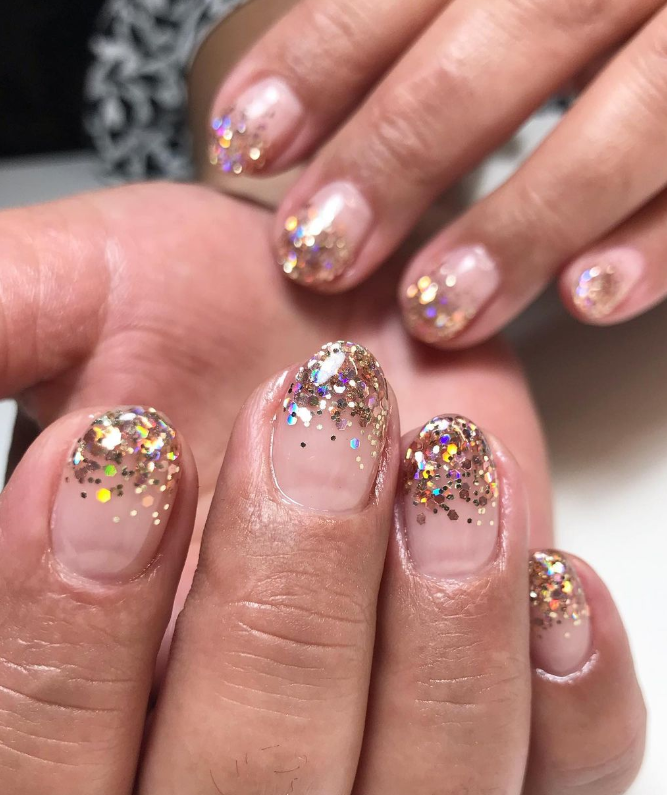 Come and try this short glitter nail art design!
@ranicure/Instagram
3. Short glitter nail art design: Sparkling Accent Nail
If you prefer a more subtle approach to glitter, consider creating a sparkling accent nail. Paint all your nails in a chic solid color and reserve one nail, usually the ring finger or thumb, for a burst of glitter. Apply a generous coat of glitter polish or create a glitter gradient to make the accent nail stand out. This design adds a pop of sparkle without overwhelming the entire manicure.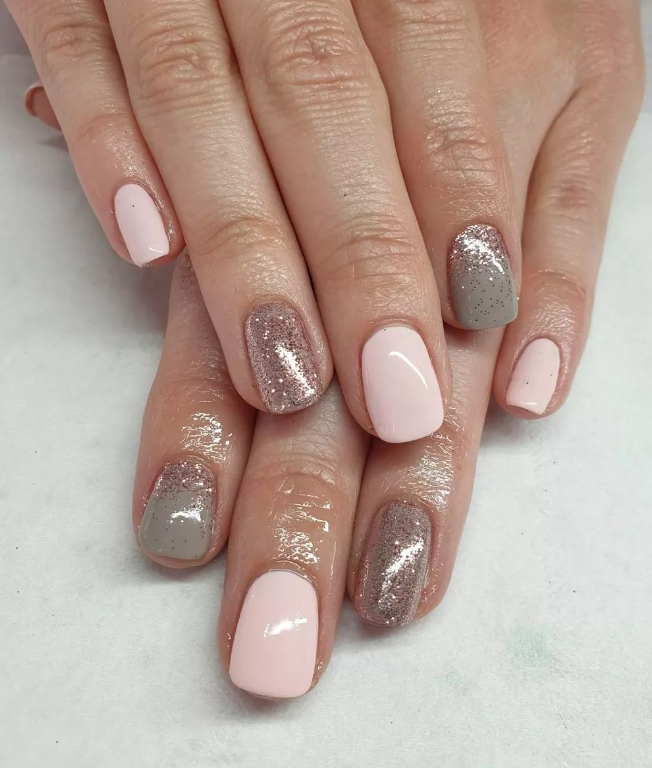 Stylish short glitter nail art design for you!
@jkone_beauty_salon/Instagram
Short nails can be equally glamorous and captivating with the right nail designs. Glitter is a fantastic way to add sparkle and personality to your manicure, whether you opt for subtle accents or full-on glittery extravagance. From glitter tips to ombré magic and geometric art, there are countless ways to incorporate glitter into short nail designs. Experiment with different colors, shapes, and techniques to find the perfect glittery look that matches your style and personality. Remember, with short nails, less is often more, so embrace the sparkle and shine on with your stunning short glitter nails!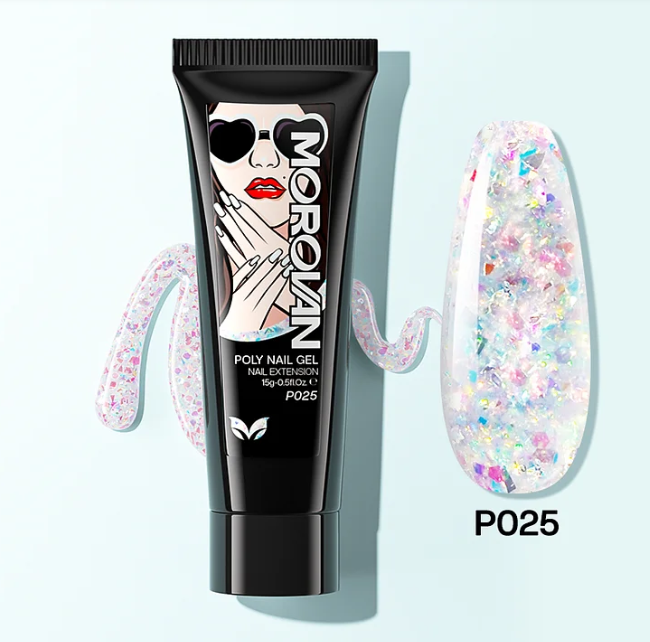 Short glitter nail art design product recommendation
Latest Posts
Featured product