Shimmer and Shine: Short Glitter Nail Designs for Summer 2023
May 24, 2023 by MOROVAN
Summer is the perfect season to let your nails shine and sparkle. And what better way to embrace the sunny vibes than with short glitter nail designs? Whether you're lounging by the pool, attending a beach party, or simply enjoying the warm weather, these dazzling nail designs will add a touch of glamour and fun to your summer look. In this blog post, we'll explore some fabulous recommendations for short glitter nail designs that will make your fingertips sparkle and shine all summer long.
How to make a short glitter nail design by using UV nail gel?
Here are some recommended short glitter nail designs for 2023:
1. Short glitter nail design: Glitter Accents
Add a pop of sparkle to your short nails by incorporating glitter accents. Apply a clear or nude base and choose one or two accent nails to cover with a generous amount of glitter polish. You can opt for chunky glitter, holographic glitter, or even mix different colors and sizes for a playful and unique look. The glitter accents will catch the light and create a dazzling effect, making your nails the center of attention.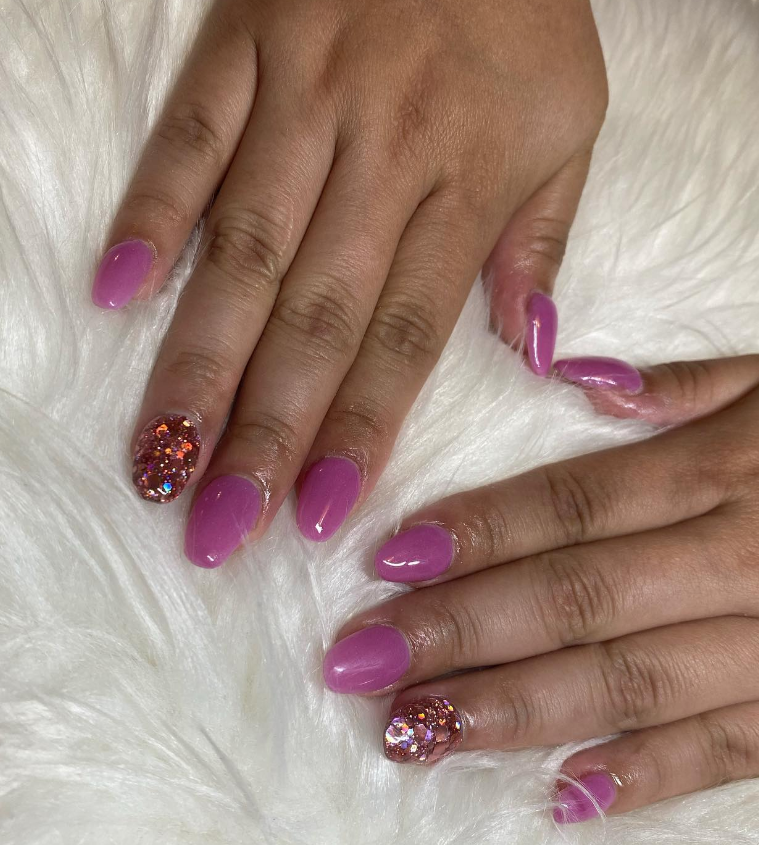 This short glitter nail design is so pretty!
@rico_nailss/Instagram
2. Short glitter nail design: Glittery French Tips
Put a glamorous twist on the classic French manicure by adding a glittery accent. Instead of the traditional white tips, opt for a clear or nude base and apply a fine layer of glitter polish along the tips of your nails. The subtle shimmer adds a touch of elegance and makes your nails stand out in a chic and sophisticated way. This design is perfect for both casual outings and more formal summer events.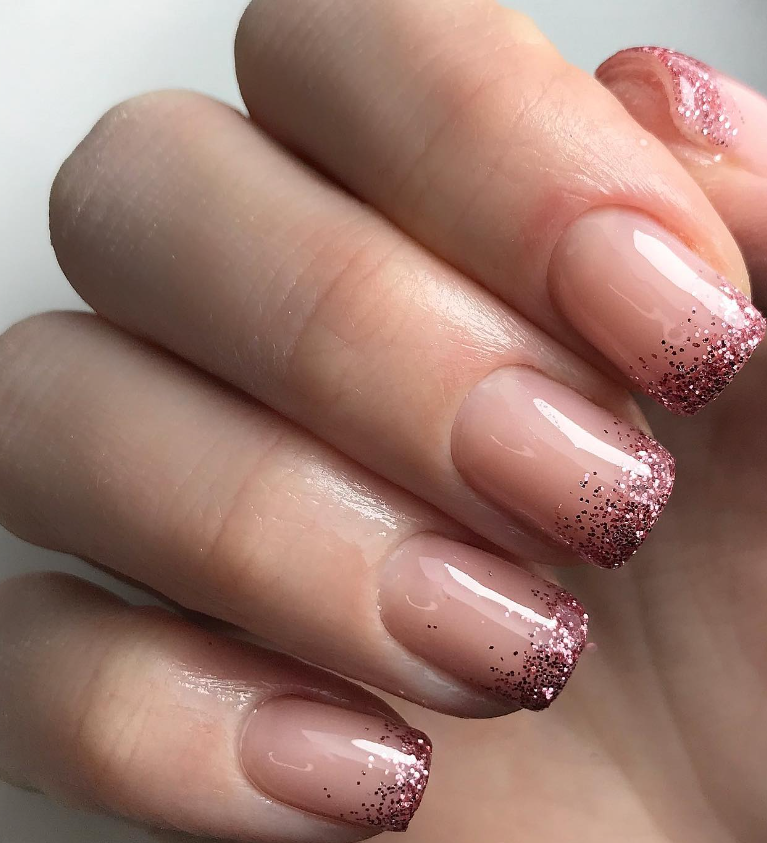 Beautiful short glitter nail design for you~
@fabelle_nails/Instagram
3. Short glitter nail design: Ombre Sparkle
Create a mesmerizing gradient effect with a glittery ombre nail design. Choose two or more complementary shades of glitter polish and blend them seamlessly on each nail. Start with a lighter shade near the cuticles and gradually transition to a darker shade towards the tips. The result is a stunning and eye-catching sparkle that is perfect for summer parties, festivals, or any occasion where you want to make a statement.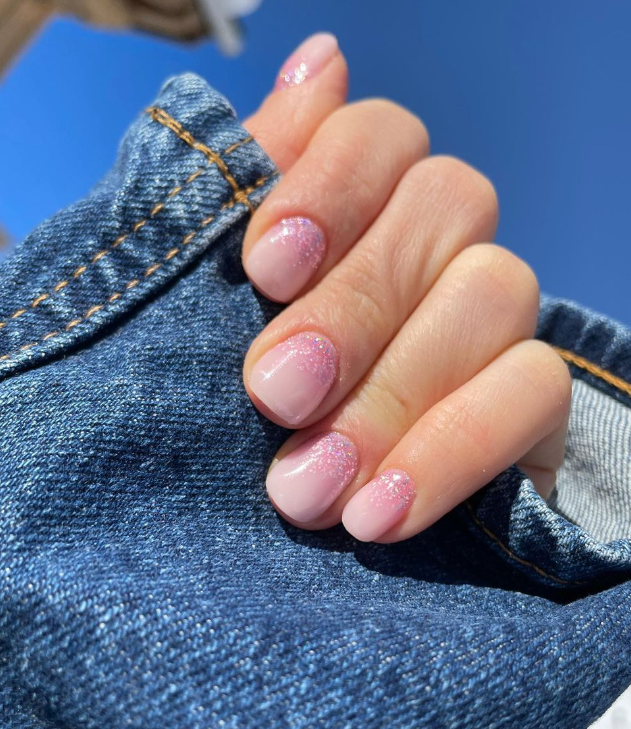 Recommend this pretty short glitter nail design for you!
@hvstudio_kaposvar/Instagram
Short glitter nail designs are a fantastic choice for summer 2023. Whether you prefer glittery French tips, ombre sparkle, glitter accents, glitter cuticles, or glitter gradients, your nails will shine and dazzle in the summer sun. These designs are not only versatile but also perfect for any summer occasion, from beach days to parties under the stars. So, embrace the shimmer and shine of short glitter nails and let your fingertips steal the spotlight this summer. Get creative, have fun, and let your nails be a reflection of your vibrant and sparkling personality.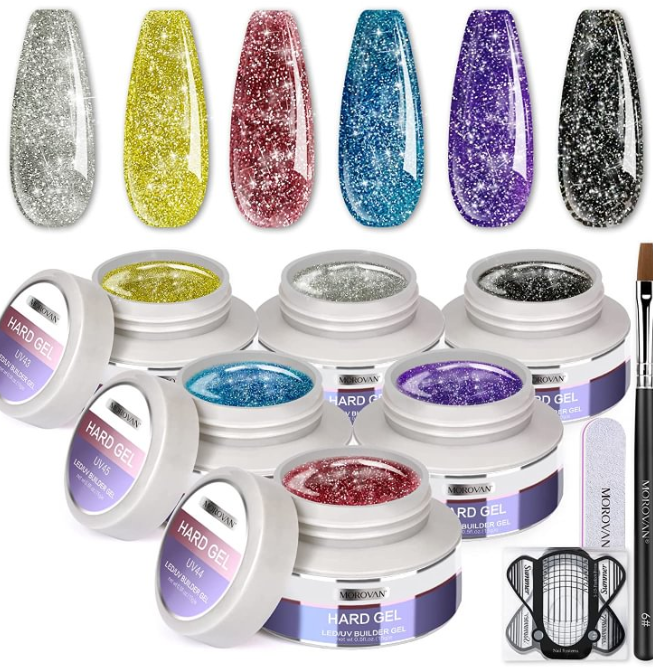 Short glitter nail design product recommendation
Latest Posts
Featured product