Sanrio-Inspired Nail Designs to Brighten Your Day
Jun 03, 2023 by MOROVAN
Sanrio characters have enchanted fans of all ages with their lovable personalities and whimsical charm. From Hello Kitty's iconic bow to Pompompurin's floppy ears, each character brings a unique sense of joy and innocence. If you're a Sanrio enthusiast looking to express your love for these delightful characters, why not bring their enchanting world to your fingertips? In this blog, we'll explore a collection of Sanrio-inspired nail designs that will add a touch of cuteness and playfulness to your style.
How to make cheap and beautiful nails at home?
Here are some recommended Sanrio-Inspired Nail Designs for 2023:
1. Sanrio-Inspired Nail Design: Hello Kitty Magic
The adorable Hello Kitty is a Sanrio classic and a favorite among fans worldwide. For a charming Hello Kitty-inspired nail design, choose a soft pink or pastel base color. Add Hello Kitty's iconic bow and her cute face on one or two accent nails. You can also incorporate elements like hearts, flowers, or her signature whiskers to complete the look.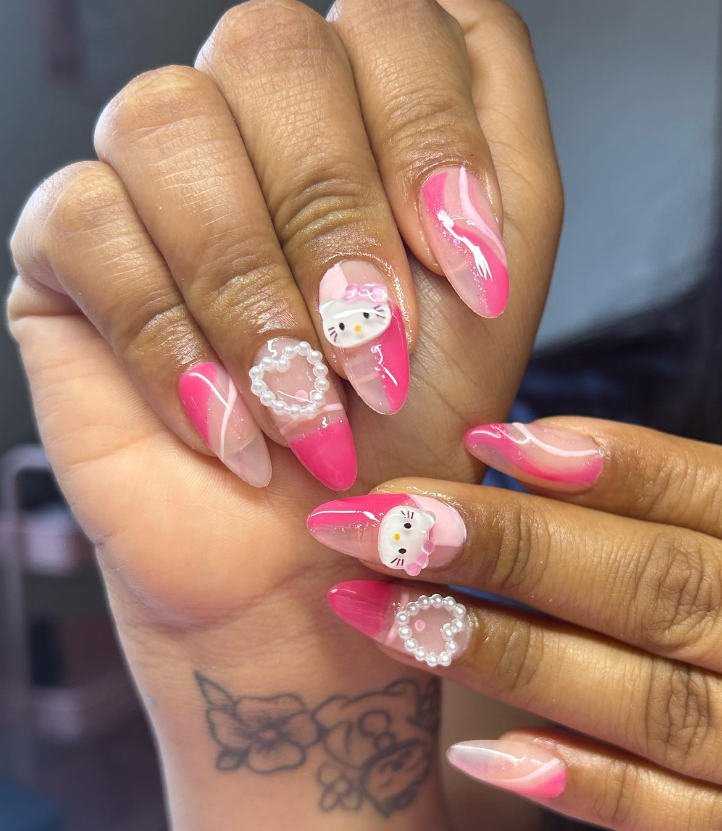 This Sanrio-Inspired nail design is so pretty!
@nailswithbunny/Instagram
2. Sanrio-Inspired Nail Design: Cinnamoroll Dream
Cinnamoroll, the fluffy white puppy with expressive blue eyes, is an excellent choice for a dreamy and whimsical nail design. Start with a soft blue or lavender base color to evoke a dream-like atmosphere. Feature Cinnamoroll's face on one or two nails, and don't forget to include his fluffy ears and a charming little bow. Add accents like stars, clouds, or pastel-colored hearts to complete the enchanting design.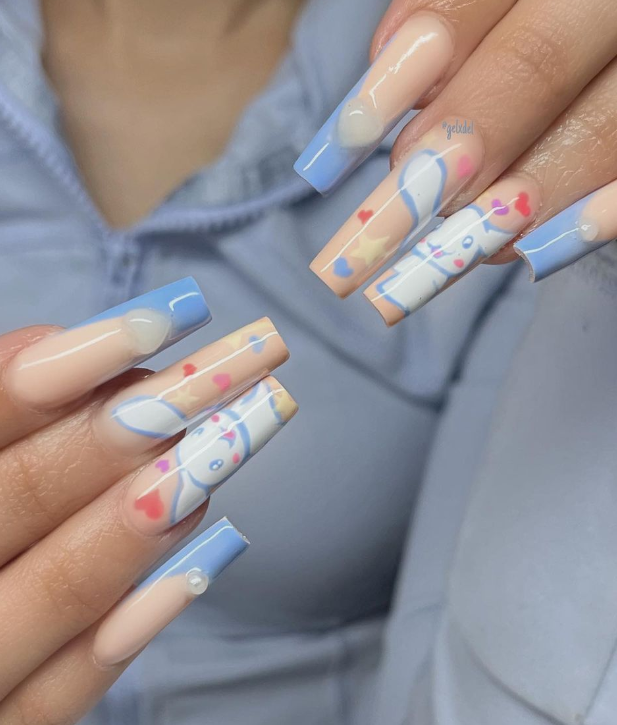 This Sanrio-Inspired nail design is so cute!
@gelxdel/Instagram
3. Sanrio-Inspired Nail Design: Pompompurin Playfulness
Pompompurin, the lovable golden retriever, brings a playful and cheerful vibe to any nail design. Begin with a warm yellow or caramel brown base color, reminiscent of Pompompurin's fur. Paint his face on one or more nails, ensuring you capture his adorable brown beret and his happy expression. Add some paw prints or bone-shaped accents to convey his playful nature.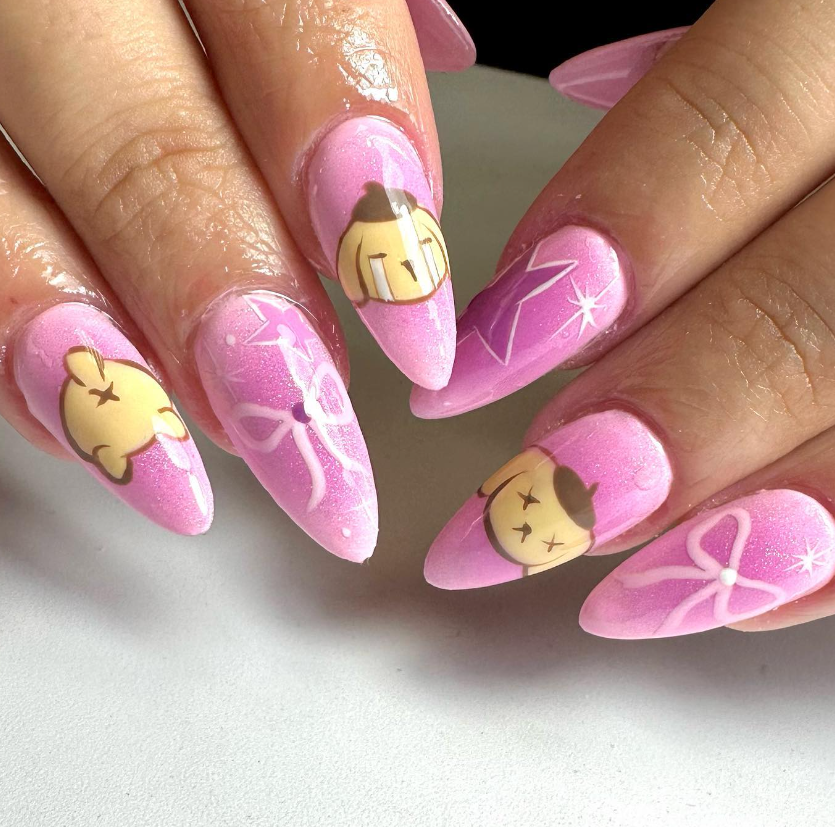 Come and try this Sanrio-Inspired nail design!
@balujanails/Instagram
Sanrio characters have a special place in our hearts, and expressing our love for them through nail art is a delightful way to celebrate their charm and bring smiles to our faces. Whether you choose to feature Hello Kitty, Cinnamoroll, My Melody, Pompompurin, Little Twin Stars, or Gudetama, let your nails become a canvas of cuteness and creativity. These Sanrio-inspired nail designs will undoubtedly bring a touch of magic, happiness, and nostalgia to your everyday life, allowing you to showcase your affection for these beloved characters in the most adorable way possible.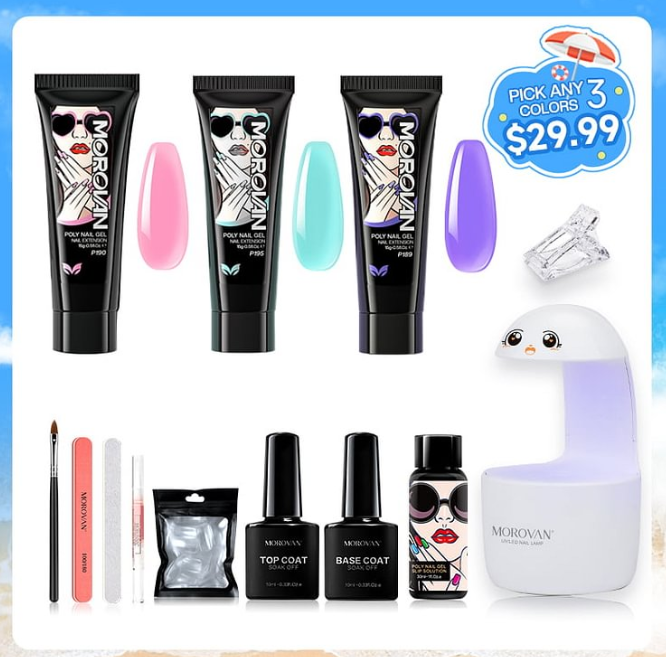 Sanrio-Inspired nail design product recommendation
Latest Posts
Featured product