Rhinestone Nail Designs to Elevate Your Style
Jun 06, 2023 by MOROVAN
If you're looking to add some glamour and sparkle to your nails, rhinestone nail designs are the perfect choice. Rhinestones are a versatile and eye-catching accessory that can instantly transform your manicure into a dazzling work of art. Whether you prefer a subtle accent or a bold statement, rhinestone nail designs offer endless possibilities to express your personal style. In this blog, we'll explore some stunning rhinestone nail design recommendations that will help you achieve a glamorous and unforgettable look.
How to make a rhinestone nail design yourself?
Here are some recommended rhinestone nail designs for 2023:
1. Rhinestone nail design: Elegant Accent
For a touch of understated elegance, opt for a rhinestone accent nail design. Choose a neutral base color like nude, soft pink, or beige, and apply a single rhinestone in the center or near the cuticle of one or two nails. This minimalist approach adds a delicate sparkle and can be easily paired with any outfit or occasion.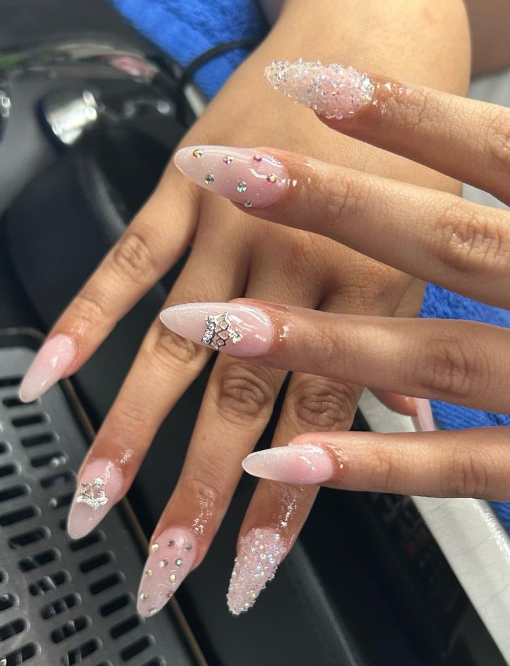 This rhinestone nail design is so pretty!
@abbznailz/Instagram
2. Rhinestone nail design: Bedazzled Tips
Create a modern twist on the classic French manicure with bedazzled tips. Start with a natural or light-colored base and apply rhinestones along the tips of your nails. You can experiment with different shapes and arrangements, such as diagonal lines, a curved tip, or a glittering gradient effect. This design adds a touch of sophistication and is perfect for weddings, parties, or formal events.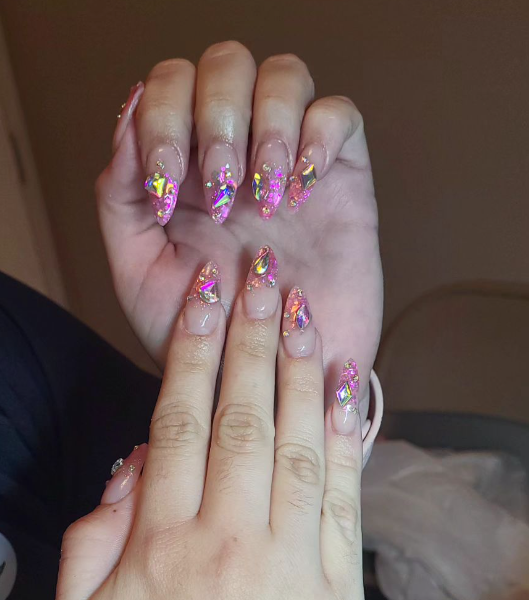 Stylish rhinestone nail design for you!
@leznailedit/Instagram
3. Rhinestone nail design: Delicate Embellishments
Add a touch of whimsy and femininity to your nails with delicate rhinestone embellishments. Choose a pastel base color, such as baby pink or mint green, and apply a few small rhinestones in a cluster or scattered pattern. You can also combine rhinestones with other nail art techniques like hand-painted flowers or lace patterns for a unique and intricate design. This style is ideal for those who appreciate a softer and more romantic aesthetic.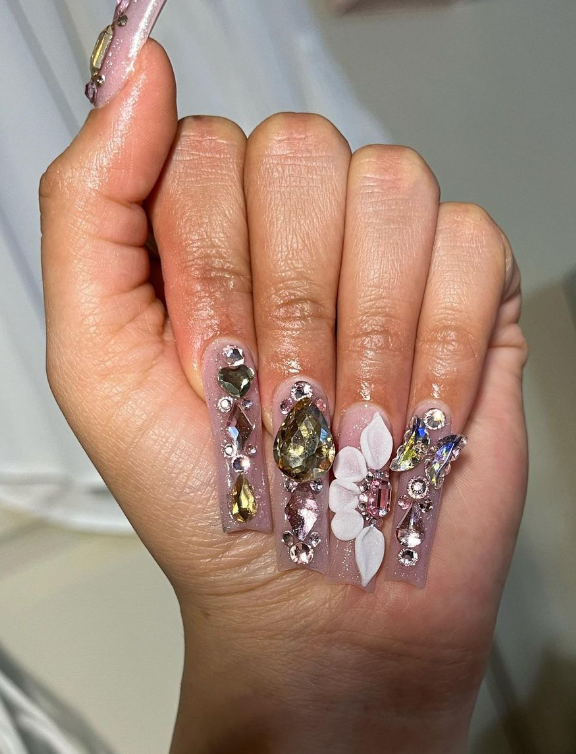 This rhinestone nail design is very luxurious!
@nailsby.jennyy_/Instagram
Rhinestone nail designs offer an exquisite way to add glamour, sparkle, and personal flair to your manicure. Whether you prefer a subtle accent, a bedazzled French tip, an all-out glamorous look, delicate embellishments, or a stunning gradient effect, rhinestones provide endless possibilities to express your style and enhance your nails. So, embrace the sparkle and shine, and let your nails be a reflection of your inner radiance. With rhinestone nail designs, you're guaranteed to steal the spotlight wherever you go.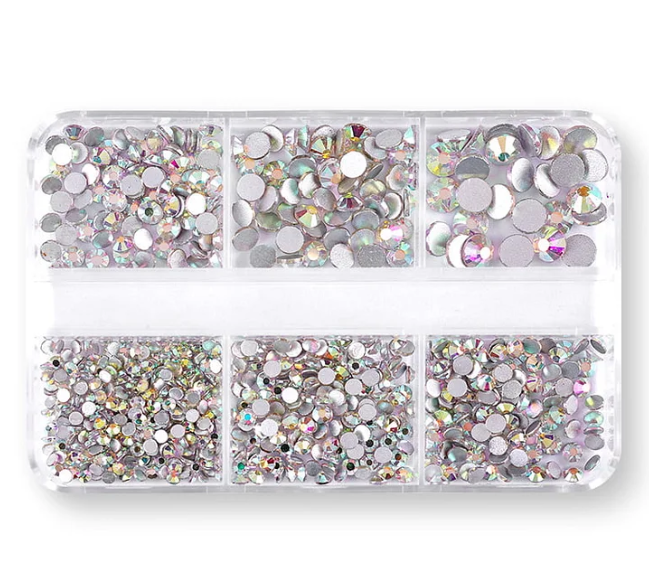 Rhinestone nail design product recommendation
Latest Posts
Featured product