Red French Nail Designs for a Chic Statement
Jun 13, 2023 by MOROVAN
When it comes to classic nail designs, the French manicure stands out as a timeless favorite. Its clean and sophisticated look has been adored for decades. If you're looking to put a bold twist on this iconic style, why not consider red French nail designs? By incorporating a fiery red hue, you can add a touch of passion and allure to your manicure while retaining the elegance of the French aesthetic. In this blog post, we'll explore some stunning recommendations for red French nail designs that are sure to make a chic statement.
How to make a red French nail design by using solid extension nail gel?
The following are recommended red French nail designs for the year 2023:
1. Red French nail design: Traditional Red Tip with White Base
The traditional French manicure consists of a white tip and a natural or sheer base. With a red French twist, replace the white tip with a vibrant red hue. Paint the tips of your nails in a rich red shade, such as crimson or ruby, while keeping the rest of the nails in a sheer or soft white. This classic design combines the sophistication of the French manicure with the boldness of red, creating a stunning and eye-catching look.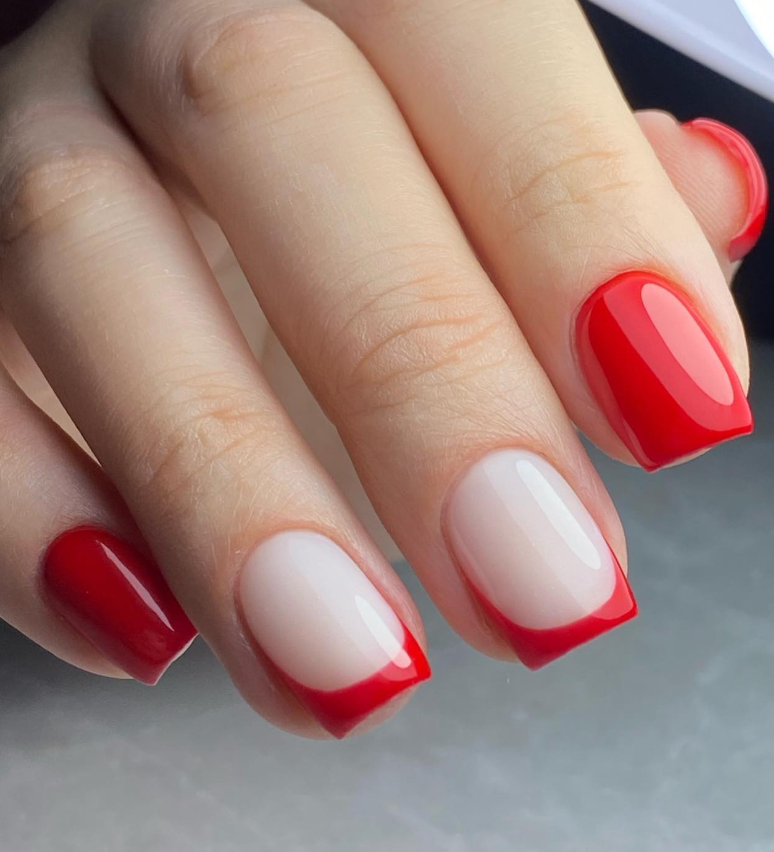 This red French nail design is so pretty!
@nailbydianaa/Instagram
2. Red French nail design: Intricate Red French Nail Art
If you're feeling adventurous, take your red French nails to the next level with intricate nail art. Incorporate delicate patterns, such as floral motifs, stripes, or geometric designs, into your red tips. You can achieve this using nail stamping, freehand techniques, or nail art stickers. This design allows you to express your creativity while maintaining the sophistication of the French manicure.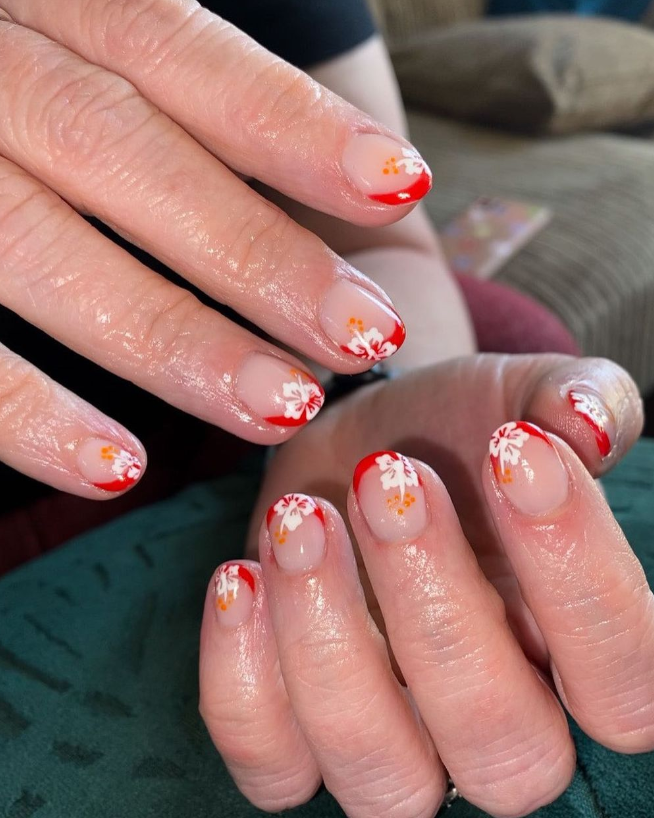 Recommend this pretty red French nail design to you!
@gee_nails_2023/Instagram
3. Red French nail design: Glittering Red Accent
For a touch of glamour, incorporate glitter into your red French nails. Paint your nails with a red base and add a touch of glitter to the tips. Choose a fine red glitter polish or opt for a complementary shade like gold or silver for added sparkle. This design adds a dazzling twist to the classic French manicure, giving your nails a luxurious and festive look.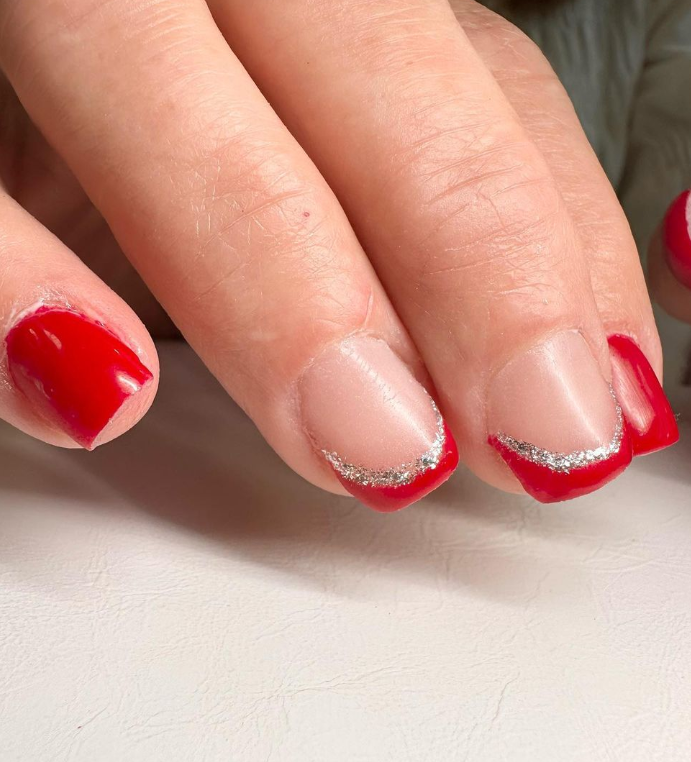 Come and try this red French nail design!
@jk_nails_/Instagram
Red French nail designs offer a modern and passionate take on a classic manicure style. From traditional red tips with a white base to reverse French elegance, glitter accents, ombre gradients, and intricate nail art, there are countless ways to incorporate the fiery allure of red into your French manicure. Let your nails make a bold and chic statement, expressing your individuality and confidence. Experiment with different shades of red, nail art techniques, and personal touches to find the perfect red French design that suits your style and captures your inner elegance. Get ready to turn heads with your stunning red French nails, embodying timeless beauty with a passionate twist!
Latest Posts
Featured product