Radiant Rainbow Candy Colors Nail Designs to Brighten Your Day
Aug 30, 2023 by MOROVAN
In the realm of self-expression through style, nails have become the perfect canvas to unleash your creativity. Nail art has evolved into an exciting art form that enables individuals to showcase their personalities, artistic inclinations, and unique tastes. Among the myriad of nail design possibilities, one theme stands out for its vibrancy and playful charm: Rainbow Candy Colors nail designs. With a burst of joyful hues reminiscent of candies, these nail designs are a delightful way to infuse fun and positivity into your everyday look. In this blog, we are embarking on a journey to explore captivating Rainbow Candy Colors nail design ideas that are sure to ignite your imagination.
Here are a couple ofrainbow candy colors nail designs you might want to experiment with in 2023:
1. Rainbow candy colors nail designs: Elevate Your Nail Aesthetics with Candy Colors
Rainbow Candy Colors nail designs bring an array of vibrant shades reminiscent of your favorite candies. Imagine adorning your nails with these cheerful hues, instantly elevating your nail aesthetics to exude a sense of fun and vibrancy. From soft pastels to bold neons, these designs capture the essence of candies that bring joy to every bite.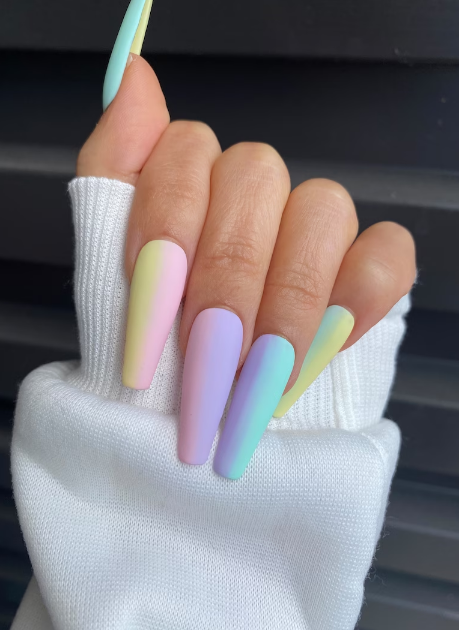 Why not give this rainbow candy colors nail designs a try? It's so inviting!
2. Rainbow candy colors nail designs: Infuse Whimsy into Your Manicure
The allure of Rainbow Candy Colors nail designs lies in their ability to embrace playfulness and creativity. These nails offer a canvas for experimenting with various patterns inspired by the world of candies. Picture nails adorned with swirls, stripes, dots, and even mini candy replicas. Each nail becomes a tiny masterpiece that reflects the vibrant world of sweets.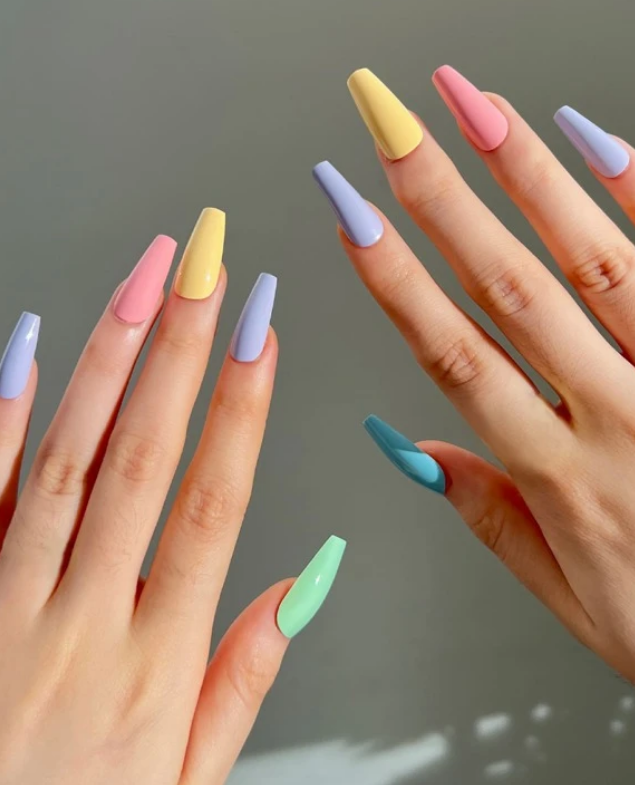 Here's a stylish rainbow candy colors nail designs, just for you!
3. Rainbow candy colors nail designs: From Casual Chic to Joyful Celebrations
Rainbow Candy Colors nail designs seamlessly adapt to various occasions. They effortlessly transition from casual daytime outings to festive celebrations, adding a touch of cheerful charm to your overall look. Envision these nails enhancing your weekend hangout style or adding an element of playful sophistication to a joyful event. Their versatility mirrors the universal appeal of candies.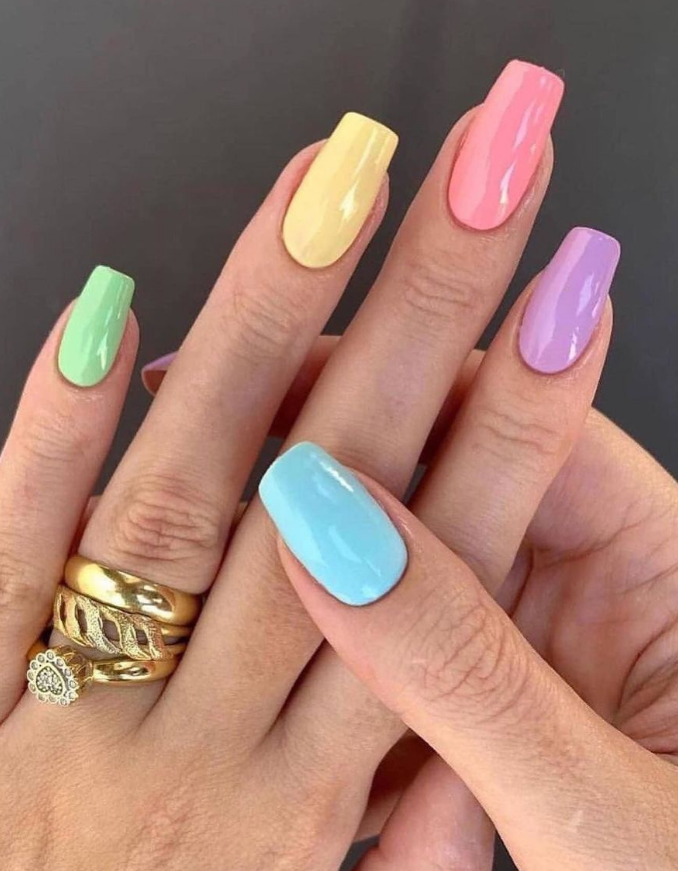 Get ready to show off your colorful side with these rainbow candy colors nail designs!
Rainbow Candy Colors nail designs offer a splendid opportunity to infuse your individuality into your manicure while channeling the exuberance of candies. Whether you opt for vibrant pastels or bold neons, playful swirls or intricate replicas, these designs promise to brighten your day and spread positivity. Allow your nails to become a mesmerizing canvas that reflects the vibrant and joyful spirit within you. So, embrace the fun and dive into the world of Rainbow Candy Colors nail designs, where a rainbow of delightful colors awaits your personal touch.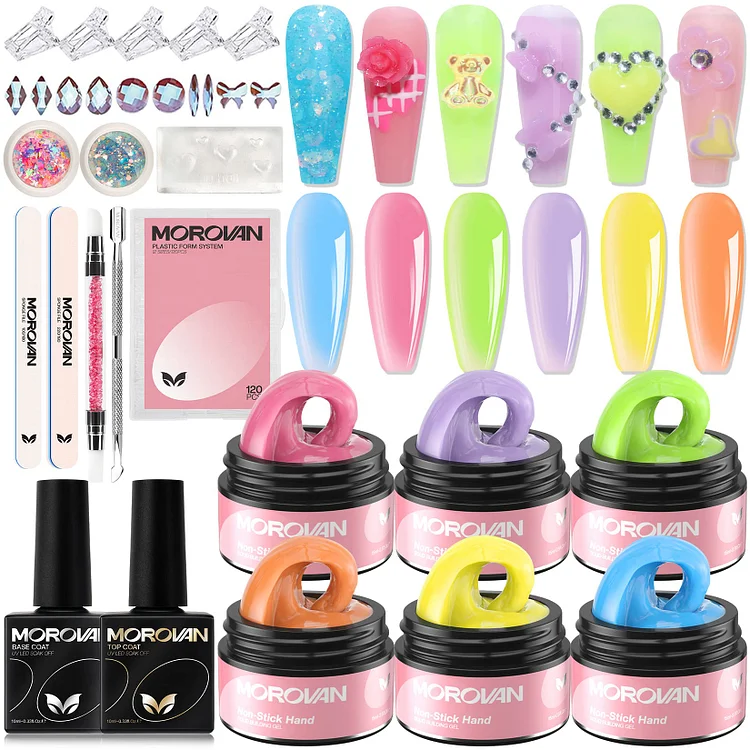 Rainbow candy colors nail designs product recommendation
Latest Posts
Featured product