Pure Radiance: White Glitter Nail Designs for Summer 2023
May 30, 2023 by MOROVAN
In the world of nail art, there's a timeless beauty in the simplicity of white. When combined with the enchanting sparkle of glitter, white glitter nails become a captivating choice for Summer 2023. Whether you're looking for a minimalistic and elegant look or a dazzling and eye-catching design, white glitter nails are the perfect canvas for creativity. In this blog post, we'll explore some stunning white glitter nail designs that will make your fingertips radiate elegance and charm throughout the summer.
How to make a white glitter nail design by using solid extension nail gel?
Here are some recommended white glitter nail designs for 2023:
1. White glitter nail design: Whimsical Ombre
Create an ethereal and dreamy look with a white glitter ombre design. Start with a solid white base near the cuticle and gradually fade it into the glitter as you move towards the tips. For a subtle effect, use a fine white glitter that blends seamlessly with the base color. This delicate ombre design will give your nails an enchanting and angelic appearance, reminiscent of glistening summer clouds.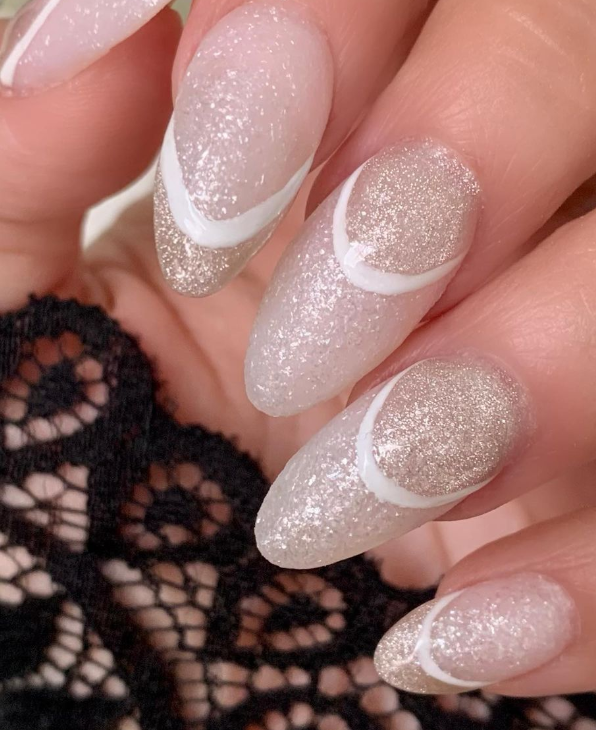 This white glitter nail design is so pretty!
@dips_drinks_diamonds/Instagram
2. White glitter nail design: Sparkling Accent Nails
Add a touch of glamour and create a focal point by using white glitter as an accent on specific nails. Choose one or two nails on each hand and cover them entirely with white glitter. Pair them with a complementary solid white or pale shade on the remaining nails to create a chic contrast. The sparkling accent nails will draw attention to your fingertips and make a stylish statement.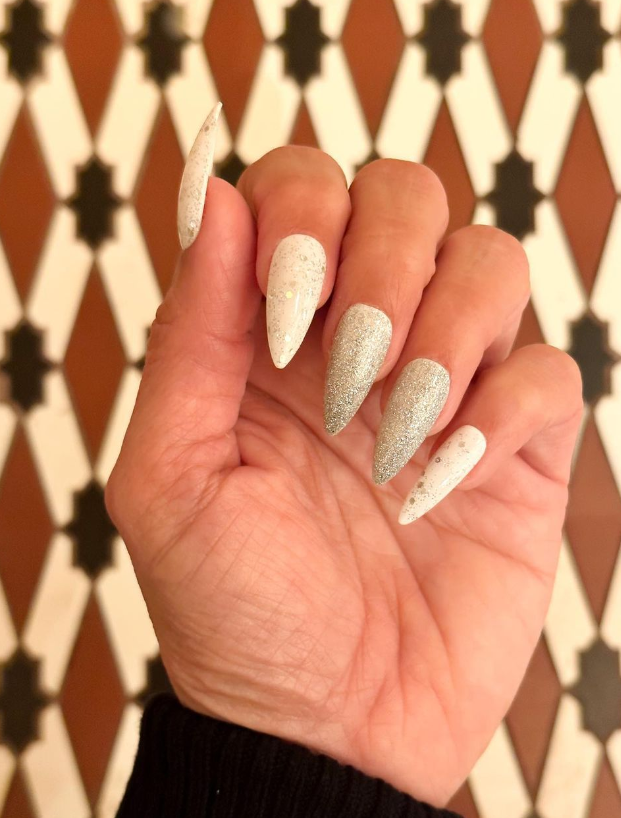 It's a fashionable white glitter nail design.
@polishedbymalia/Instagram
3. White glitter nail design: Floral Fantasy
Celebrate the blooming beauty of summer with delicate floral accents on white glitter nails. Use a fine white glitter as the base and add hand-painted or pre-made floral designs using colors like soft pink, lavender, or mint green. These intricate floral patterns will add a touch of femininity and romance to your manicure, making it perfect for garden parties or summer weddings.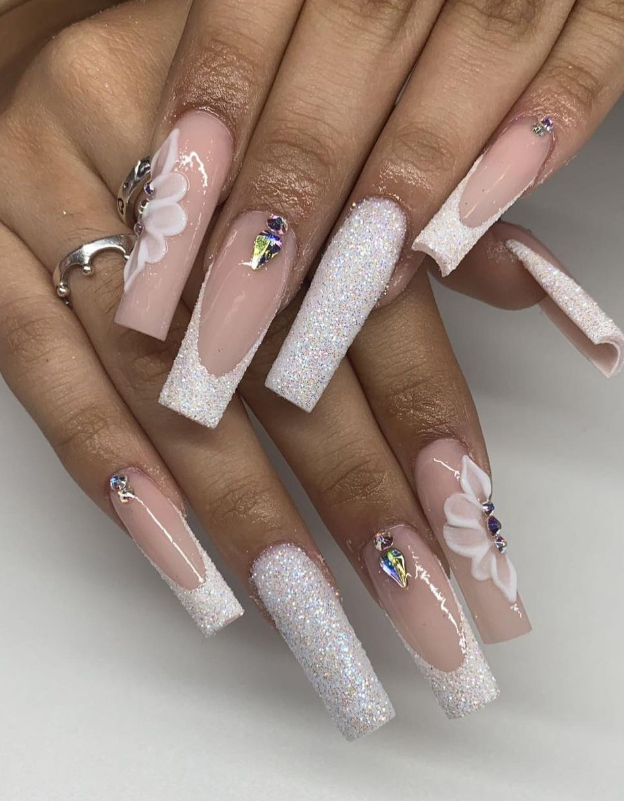 Come and try this white glitter nail design!
@andreassets/Instagram
This summer, embrace the timeless elegance and captivating sparkle of white glitter nail designs. Whether you prefer frosty French tips, a whimsical ombre, sparkling accent nails, textured delight, or delicate floral patterns, white glitter nails will elevate your manicure to new heights of radiance and beauty. Let your fingertips shine with pure elegance and charm, capturing the essence of a dreamy summer. Get creative and let the white glitter nail designs be a stunning accessory to your summer style.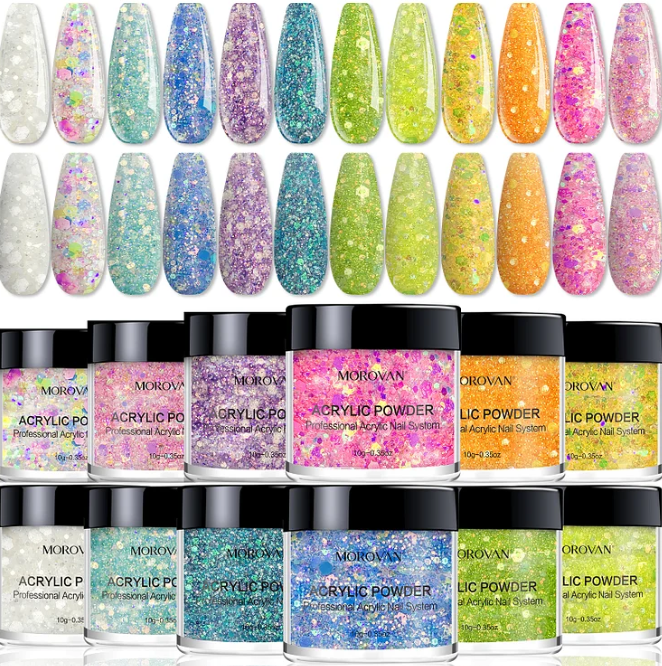 White glitter nail design product recommendation
Latest Posts
Featured product