Pretty Purple Glitter Nails That Go With Everything
Jun 09, 2023 by MOROVAN
When it comes to nail art, few things can rival the dazzling allure of glitter. Add the rich and regal hue of purple to the mix, and you have a winning combination that exudes glamour and sophistication. In this blog, we will explore some enchanting recommendations for purple glitter nail designs that will make your manicure shine and stand out from the crowd.
How to make a purple glitter nail design by using poly nail gel and glitter gel nail polish?
The following are recommended purple glitter nail designs for the year 2023:
1. Purple glitter nail design: Sparkling Purple Ombre
Create a mesmerizing gradient effect by blending different shades of purple glitter on your nails. Start with a deep, dark purple near the cuticle area and gradually transition to a lighter shade as you move towards the tips. This design captures the essence of elegance and adds a touch of mystique to your manicure.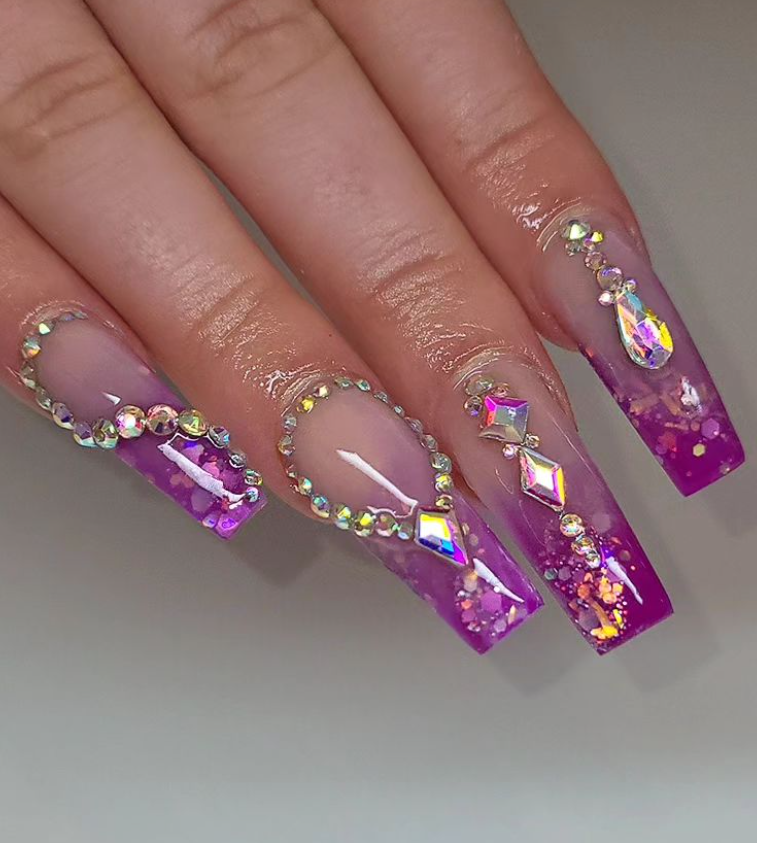 This purple glitter nail design is so pretty!
@xx_nailsbyamber_xx/Instagram
2. Purple glitter nail design: Galaxy-inspired Glam
Transform your nails into a captivating celestial wonderland by incorporating purple glitter into a galaxy-themed design. Begin with a black or deep navy base color and apply purple glitter in various sizes and shapes to mimic stars and cosmic dust. Complete the look with accents of silver or iridescent glitter for an ethereal touch.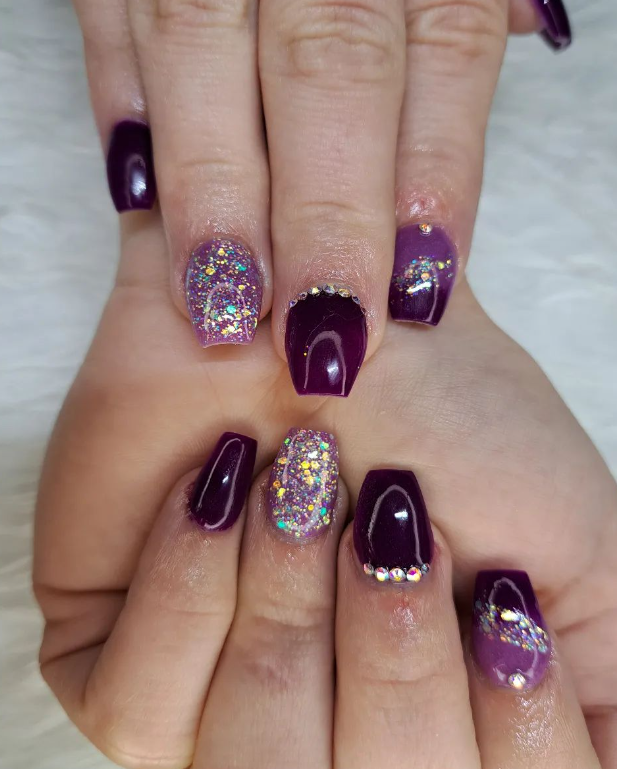 This purple glitter nail design is very unique!
@bonita_nails_by_heather/Instagram
3. Purple glitter nail design: Purple Glitter French Tips
Put a twist on the classic French manicure by replacing the traditional white tips with a pop of purple glitter. Start with a sheer or nude base color and apply a layer of clear or light purple glitter polish on the tips of your nails. This design adds a touch of glamour and sophistication to a timeless look.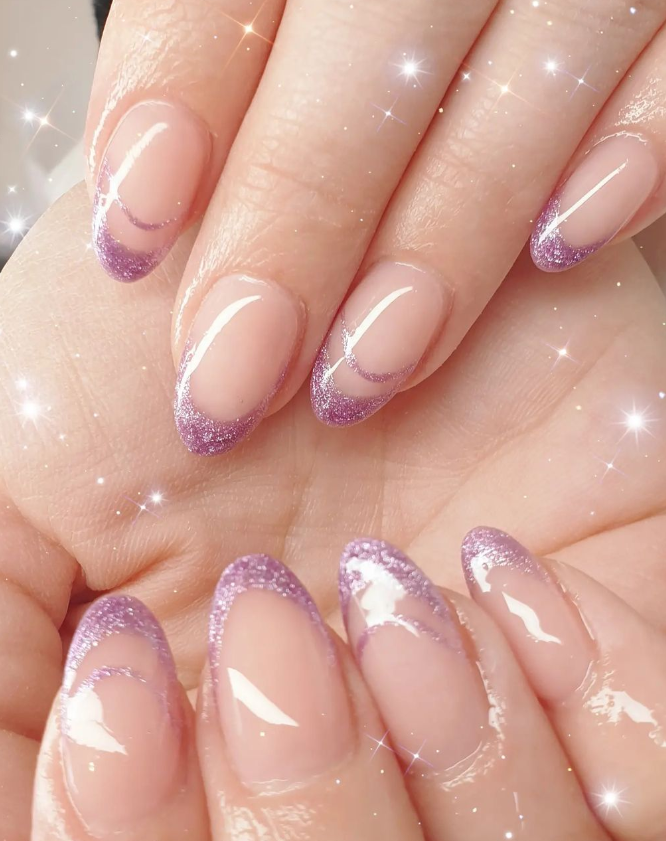 Beautiful purple glitter nail design for you~
@jades_nail_room/Instagram
Purple glitter nail designs offer a glamorous and captivating way to elevate your manicure to new heights. Whether you choose to create a sparkling ombre, a galaxy-inspired look, or incorporate glitter as an accent, purple glitter nails are sure to make a statement. Embrace the rich and regal hue of purple, combined with the dazzling allure of glitter, to achieve a manicure that is both sophisticated and captivating. So, gather your favorite purple glitter polishes, get creative with different designs and techniques, and let your nails shine with glamour and style.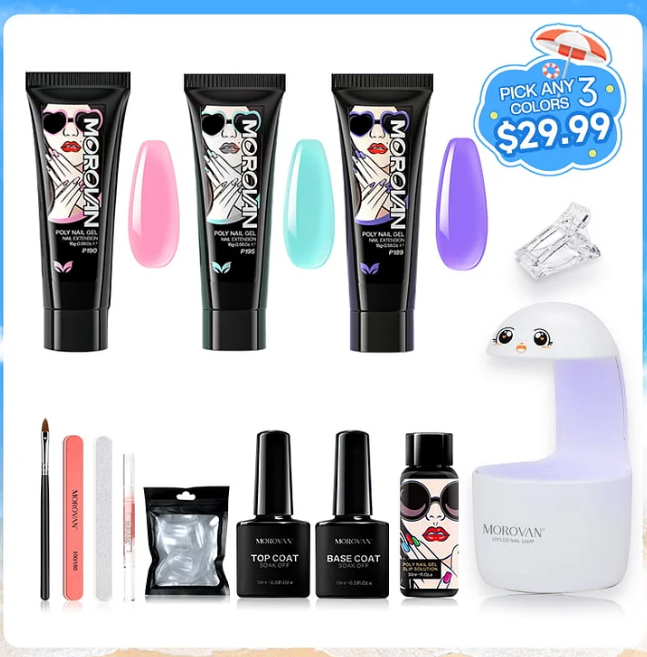 Purple glitter nail design product recommendation
Latest Posts
Featured product