Pretty Gradient Nail Designs You Will Love
Jun 17, 2023 by MOROVAN
Gradient nail designs, also known as ombré manicures, have taken the world of nail art by storm. These mesmerizing fades of color offer a stunning and eye-catching look that's perfect for expressing your creativity and style. In this blog post, we will explore five recommendations for gorgeous gradient nail designs that will elevate your manicure game and leave you with a truly unique and beautiful set of nails.
How to make a gradient nail design by using MOROVAN poly nail gel?
The following are recommended gradient nail designs for the year 2023:
1. Gradient nail design: Rainbow Brights
Bring a burst of color to your nails with a vibrant rainbow gradient. Select a range of rainbow shades, such as red, orange, yellow, green, blue, and purple. Apply each color in a gradient format, starting from one side of the nail and fading into the next color. You can arrange the colors in any order or experiment with different patterns, such as vertical or diagonal gradients. This cheerful design is perfect for those who want to make a bold and playful statement.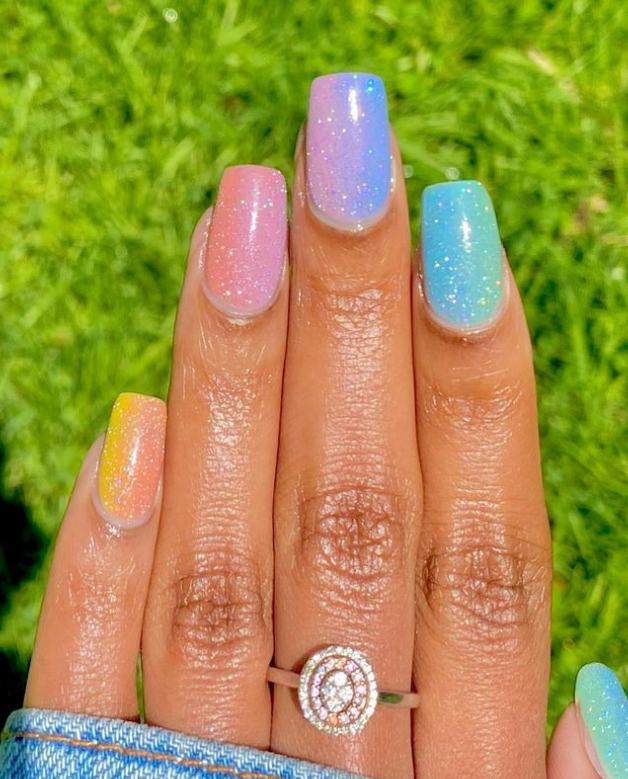 This gradient nail design is so pretty!
@suziemoon626/Instagram
2. Gradient nail design: Glittering Gradients
Bring some sparkle and glamour to your nails with a glitter gradient. Select a base color that complements your chosen glitter shades. Apply the base color and then strategically place the glitter polish towards the tips of your nails, gradually building up the intensity. You can choose a single glitter color or create a gradient effect with different shades of glitter. This design is perfect for parties, celebrations, or when you want to add a touch of dazzle to your manicure.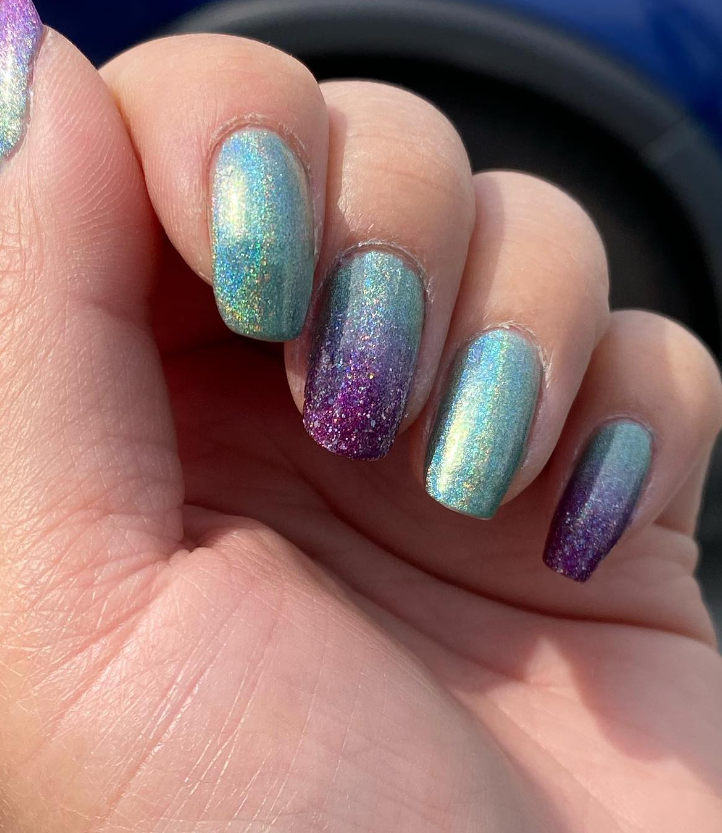 This gradient nail design is so cute!
@chrissiep/Instagram
3. Gradient nail design: Soft and Subtle
For a more understated and sophisticated look, opt for a soft and subtle gradient. Choose a range of pastel shades or muted colors that complement each other. Apply the lightest shade as the base and gradually build up the intensity by layering the darker shades towards the tips. This gradient design creates a delicate and romantic effect that's perfect for everyday wear or for those who prefer a more subdued nail look.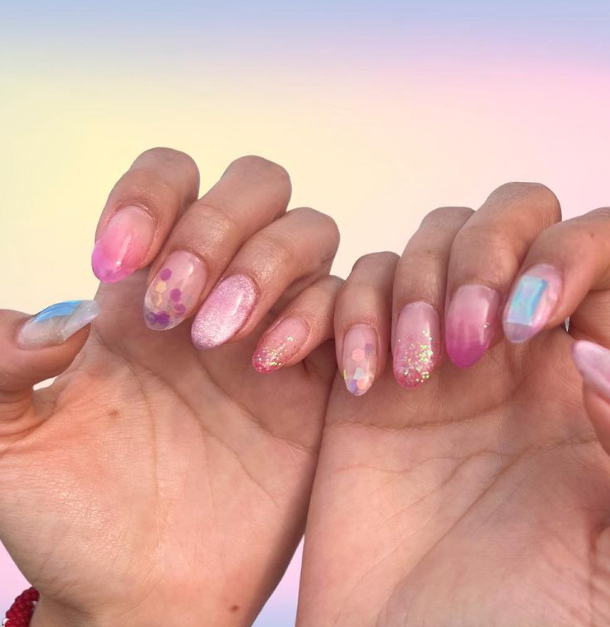 Come and try this gradient nail design!
@sweetlivnails/Instagram
Gradient nail designs offer a mesmerizing and visually appealing way to elevate your manicure game. Whether you opt for a classic gradient, rainbow brights, metallic elegance, soft and subtle hues, or glittering gradients, these recommendations will help you achieve gorgeous ombré nails that are sure to turn heads. Embrace the beauty of color transitions, unleash your creativity, and let your fingertips become a canvas for stunning gradient nail art. Get ready to showcase your unique sense of style and confidence with these breathtaking gradient designs.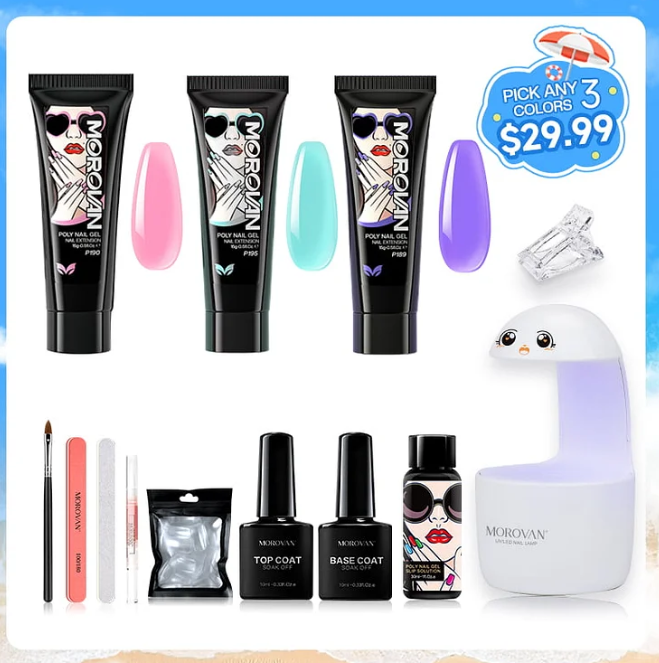 Gradient nail design product recommendation
Latest Posts
Featured product