Prepare Stunning Cat Eye Nails for Your Next Party
Aug 21, 2023 by MOROVAN
In the world of nail art, there's a trend that has managed to steal the spotlight and capture our fascination: cat eye nails. If you're gearing up for a special occasion or a lively gathering, why not take your nail game up a notch? In this guide, we'll explore how to prepare stunning cat eye nails that will undoubtedly turn heads and become the highlight of your next party.
Cat Eye Nails: A Party Must-Have
Imagine entering a room with nails that shimmer and shift, much like a cat's enchanting gaze. Cat eye nails are not just another trend; they are an artful combination of magnetic nail polish and an ingenious technique that creates a mesmerizing pattern. These nails offer an opportunity to showcase your unique style while adding a touch of elegance and allure to your party look.
1. Silver Cat Eye Nails
If you're a fan of black or grey nails and have a penchant for partying, this manicure is tailored just for you. Party-goers in their twenties will particularly find this design captivating. It exudes a sense of femininity and playfulness, striking a perfect balance that's neither overly dramatic nor challenging to recreate.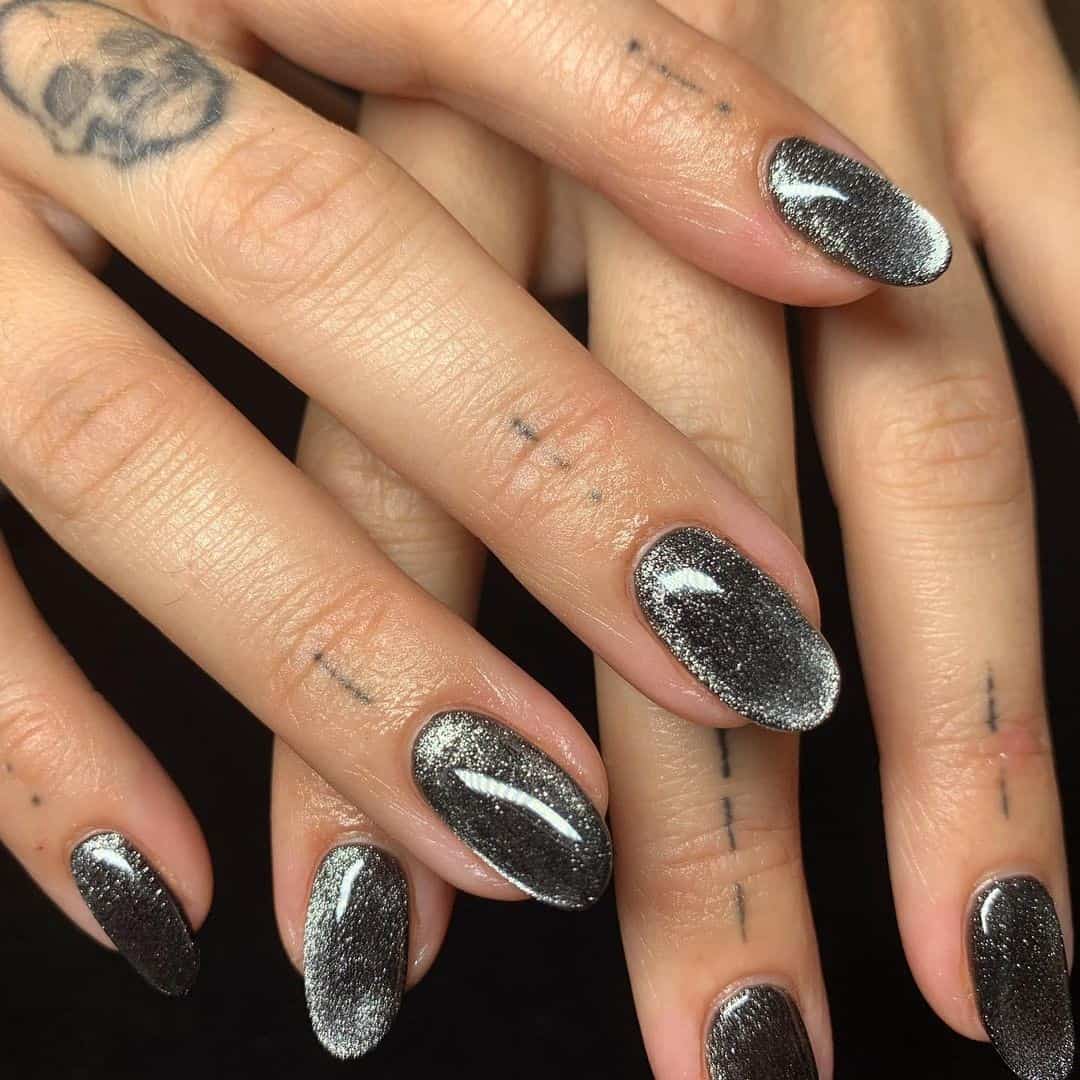 2. Oval Purple Cat Eye Nails
Do you revel in the excitement of parties? Ready to unleash your creativity in a unique way? Imagine bringing the vibrant energy of a party to your nails! If you adore oval nails and have a penchant for dazzling glitter, why not try out this chic design? It's the perfect choice to capture the festive spirit and can effortlessly transition from the dance floor to your everyday style.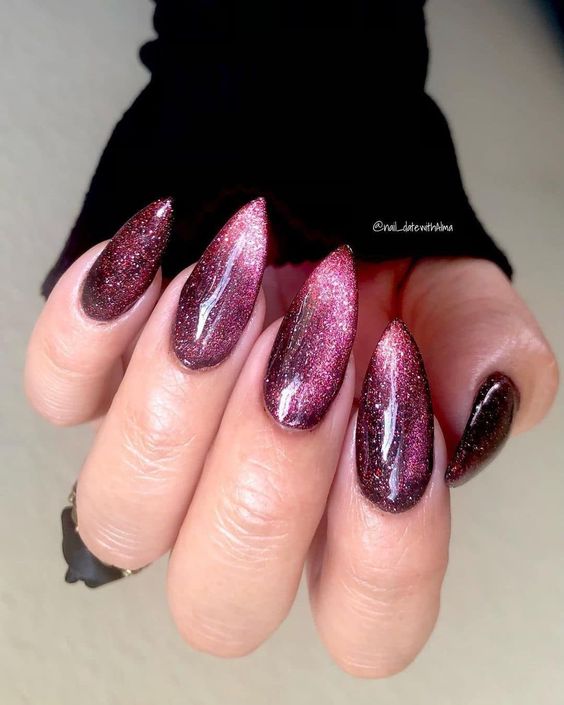 3. Brown Cat Eye Nail Art
Feeling uncertain about this color combination for the party? How about adding a touch of glitter to the mix? This nail design can transform into a playful and alluring style when infused with a bold glittery twist. The final result will cater to party-goers and those who seek a blend of sophistication and festivity – making it the ideal choice for both lively gatherings and formal events.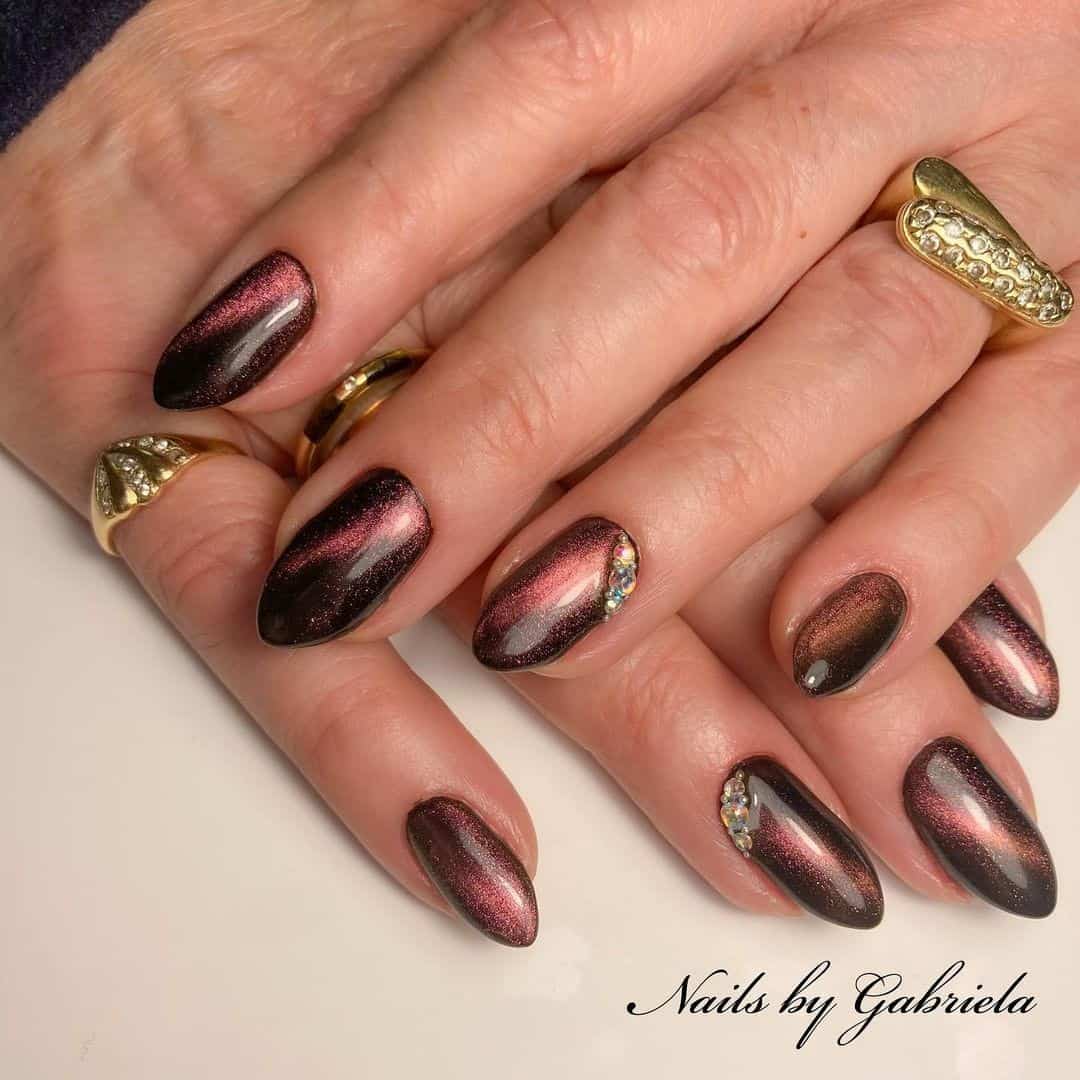 4. Green Cat Eye Nail Art
Are you drawn to the allure of the color green? If that's the case, why not indulge in this nail design? These adorable nails are an excellent choice for ladies in their twenties, as well as those on the hunt for a fun and party-ready manicure. If you're a spirited party enthusiast seeking a touch of creativity, this design is perfect for you to try out.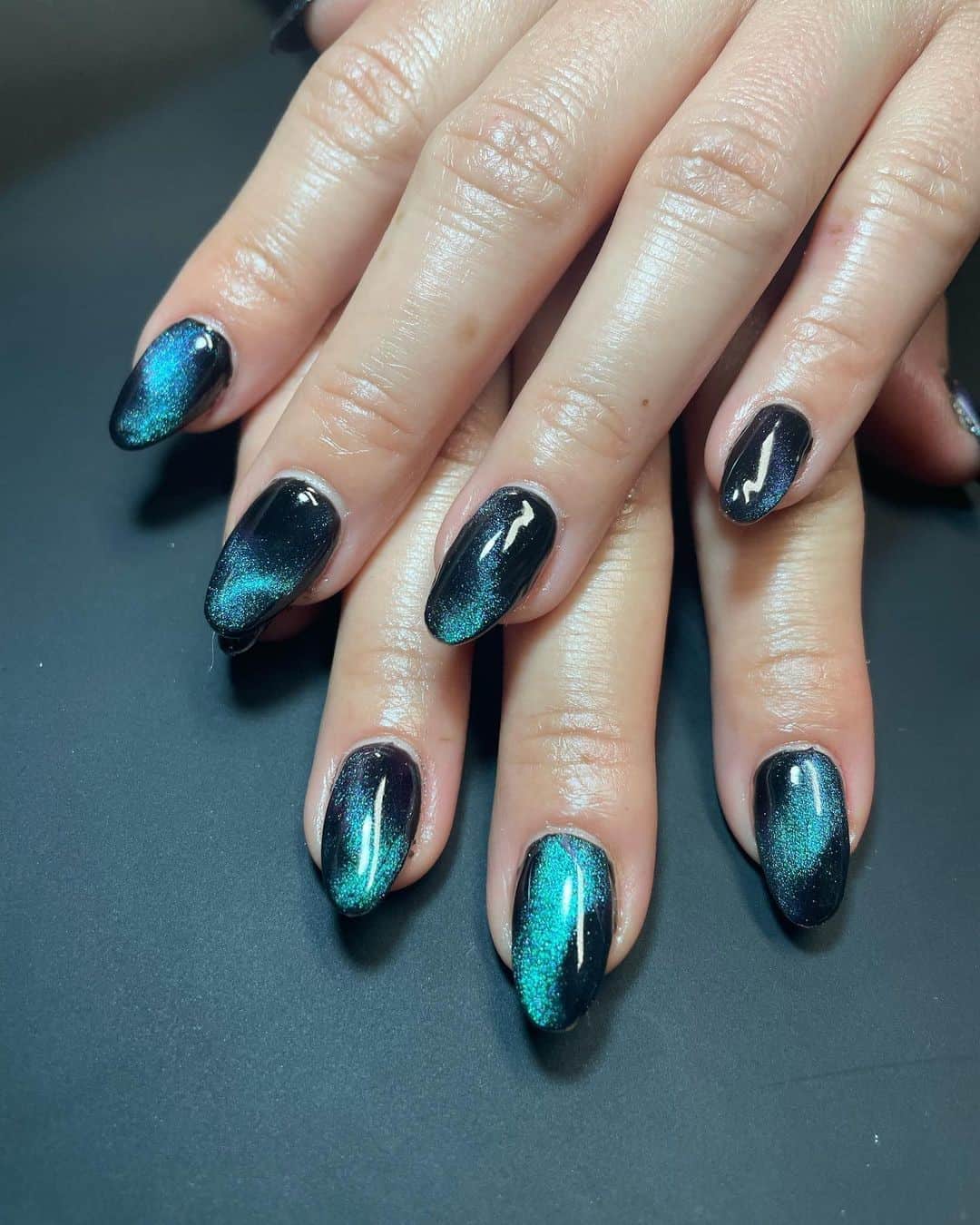 Conclusion:
Uncertain if this style aligns with your taste? While these nails might deviate from the ordinary, we encourage you to take the plunge and give them a shot! If the concept intrigues you, rest assured you'll discover a flawless manicure idea in our article that's perfect for your next party.
Latest Posts
Featured product