Playful Cartoon Nail Designs Inspired by Your Favorite Characters
Jun 03, 2023 by MOROVAN
Who doesn't love cartoons? They bring joy, nostalgia, and a touch of whimsy to our lives. And what better way to celebrate your love for animation than with cartoon nail designs? From beloved classics to modern favorites, let's explore some delightful and playful nail art ideas that will make you feel like a kid again.
How to make a cartoon nail design yourself?
The following are recommended cartoon nail designs for the year 2023:
1. Cartoon nail design: SpongeBob SquarePants Splendor
Dive into the wacky world of Bikini Bottom with SpongeBob SquarePants-themed nails. Opt for a bright yellow base, draw SpongeBob's face on an accent nail, and add his friends like Patrick Star and Squidward Tentacles on other nails. Don't forget to include signature elements like pineapples and Krusty Krab burgers.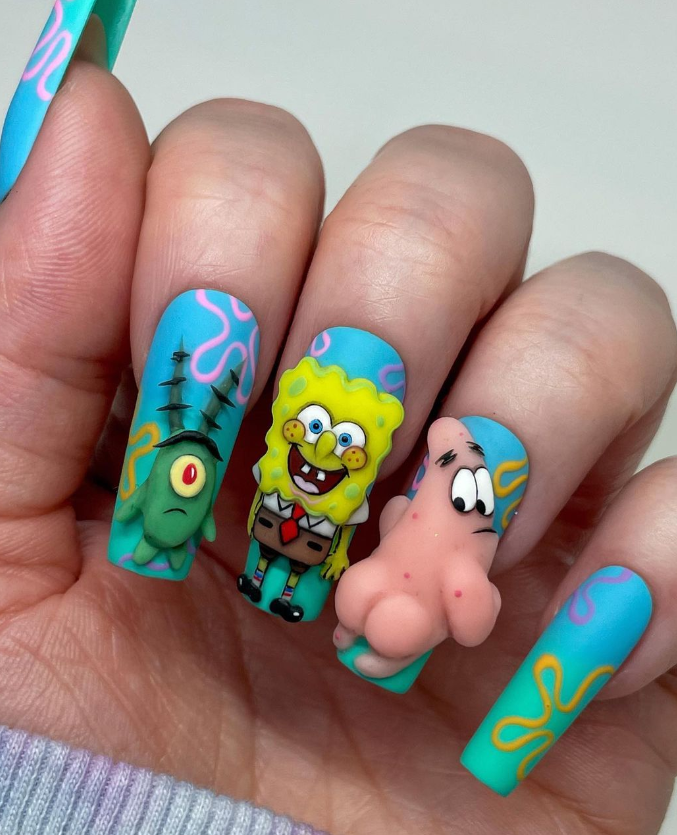 This cartoon nail design is so pretty!
@spellboundxnails/Instagram
2. Cartoon nail design: Minion Mayhem
The mischievous Minions from the "Despicable Me" series are impossible to resist. Begin with a bright yellow base on each nail and paint the Minions' goggles and eyes on alternating nails. Experiment with different facial expressions and add blue overalls to capture their playful personalities.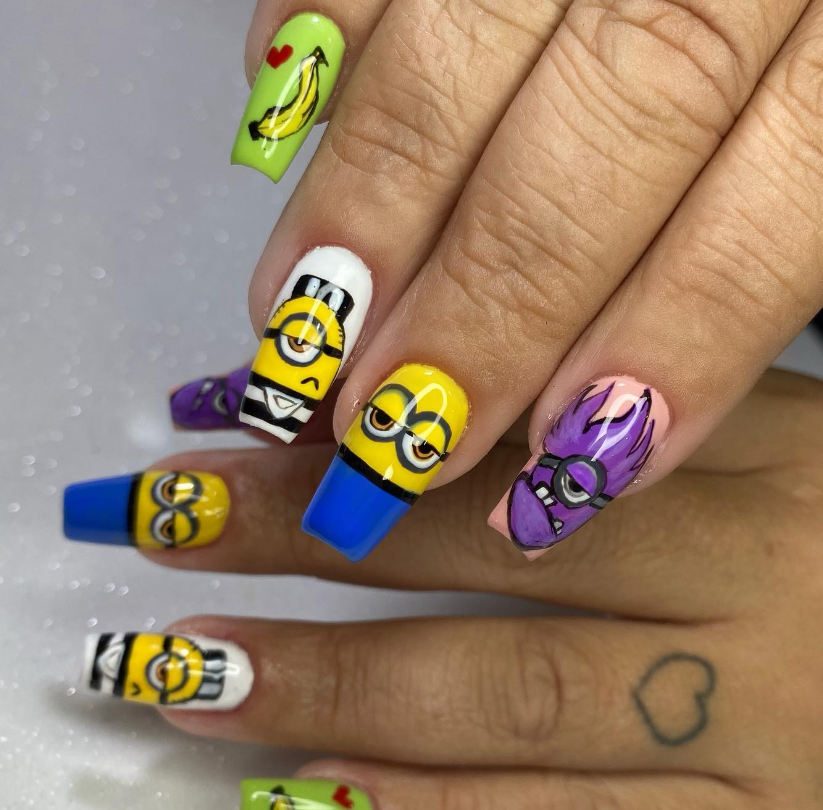 This cartoon nail design is so cute!
@jessicadias_artisticnails/Instagram
3. Cartoon nail design: Mickey Mouse Magic
Kickstart your cartoon nail journey with the iconic Mickey Mouse. Paint your nails with a black base and add white circular patterns to represent Mickey's ears. You can also draw Mickey's face on one accent nail for an adorable touch. This design captures the timeless charm of Disney's beloved mascot.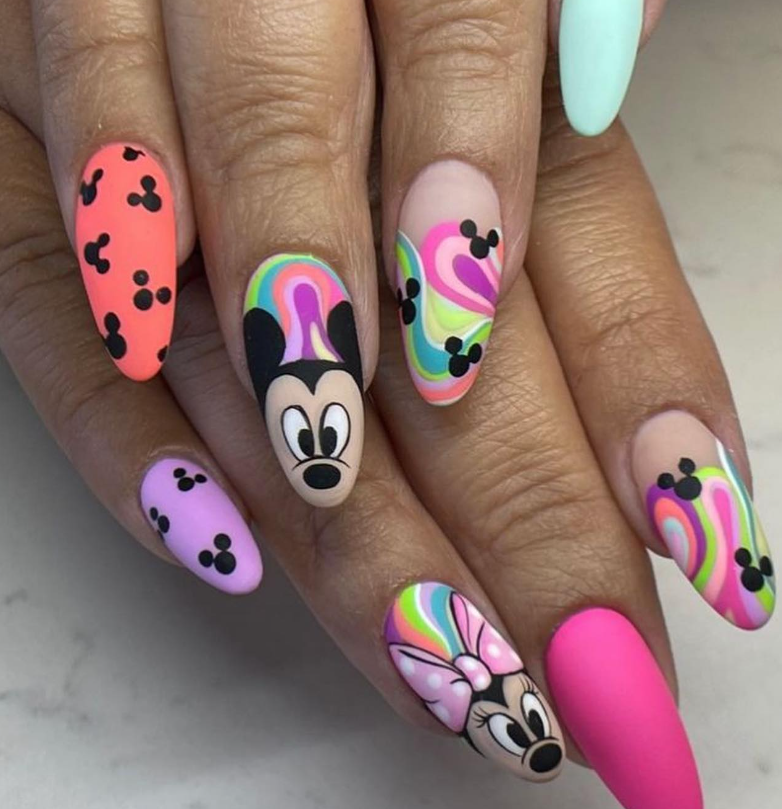 Come and try this cartoon nail design!
@pazurki_official/Instagram
Cartoons have a way of capturing our hearts and bringing smiles to our faces. With cartoon-inspired nail art, you can express your love for these animated icons on your fingertips. Whether you choose timeless characters like Mickey Mouse or delve into the world of modern cartoons, let your nails become a canvas for playful designs and cheerful memories. So, unleash your inner child and show off your favorite cartoon characters with pride and joy!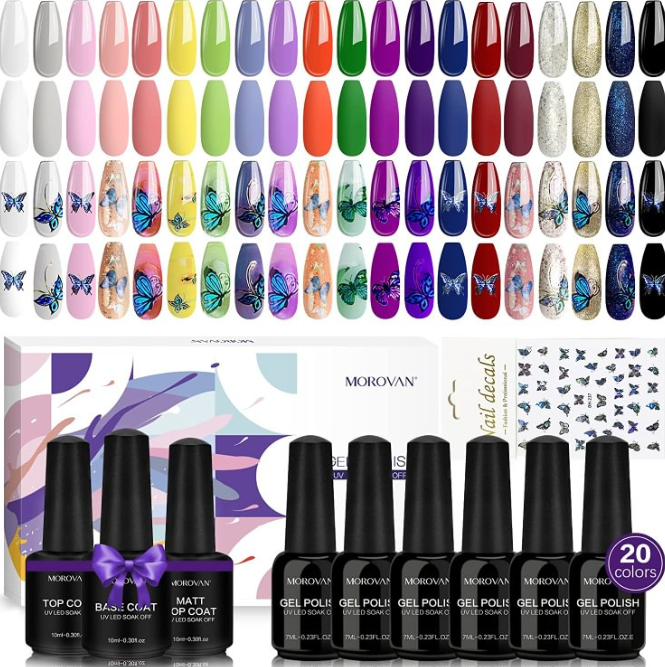 Cartoon nail design product recommendation
Latest Posts
Featured product