Pink flower nail designs for Summer 2023
May 07, 2023 by MOROVAN
Pink flower nail art is a very popular and popular nail art style. It uses pink as the main color and draws exquisite flower patterns on the nails, which is very suitable for spring and summer wear. Pink is a very sweet color, it can create a soft and romantic feeling. This color can also increase the femininity, making people feel very gentle and kind. Flowers are one of the main patterns of pink flower nail designs, which can be decorated with different colors and shapes. Flower patterns can add some nature and vitality to the nails, making people feel very fresh and natural.
How to make a pink flower nail design by using the poly nail gel and gel nail polish?
1.Pink flower nail design:Pink Cherry Blossom French Manicure
The pink cherry blossom French manicure is based on soft and gentle pink. This color can add a sweet and warm atmosphere to the nails and make people feel very comfortable. Add some decorations such as bright diamonds or beads, these embellishments will make the whole manicure more gorgeous and bright. These elements plus white French fingertips create a fresh, noble, romantic and elegant nail art style.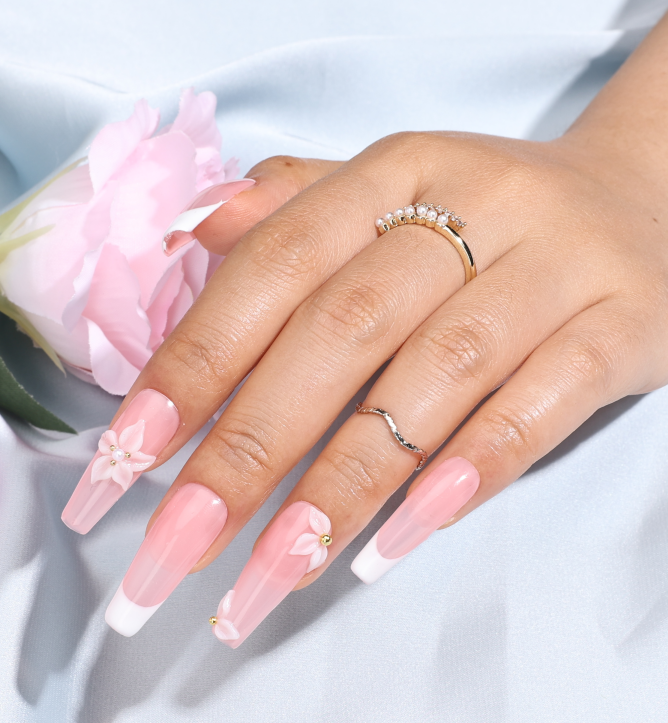 This pink flower nail design is so cute!
2.Pink flower nail design:Pink Flower Gradient Nail Art
The main base color of pink flower gradient nail art is the gradient color formed by clear pink and light pink. This gradient color effect can make the whole nail look very soft and warm, and it is also very suitable for summer wear style. In addition to the peach blossom pattern, the peach blossom gradient nail art can also add some other pattern elements, such as gold embellishments, beads, etc., to increase the layering and visual effects of the entire nail.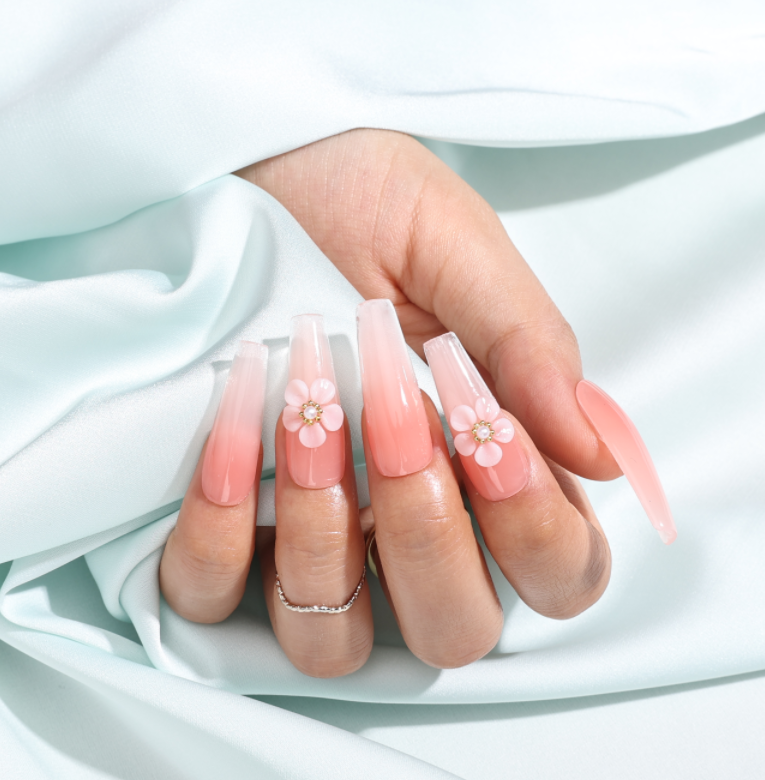 Recommend this pretty pink flower nail design for you!
3.Pink flower nail design:Pink Flower rhinestone Nail Art
Different shades of pink are the main base color of this nail art style, creating a sweet and tender feeling. Pink is also great for pairing with other elements like flowers and rhinestones. Adding this kind of rhinestone decoration in the center of the flower can increase the layering and visual effect of the entire nail, and at the same time increase the fashion sense of the entire nail art.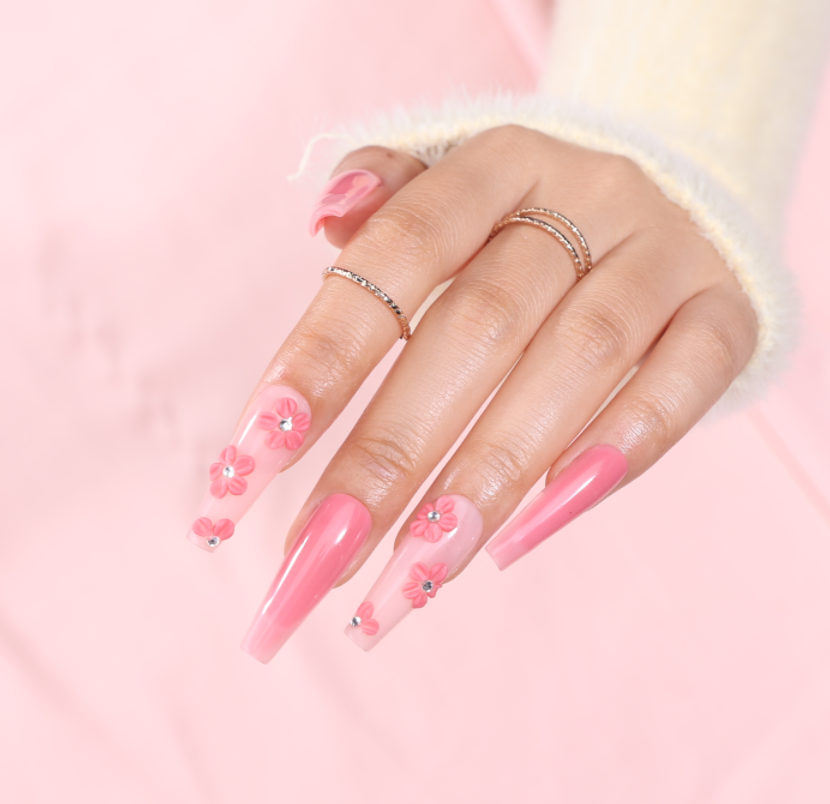 The pink flower nail design is very eye-catching.
Pink flower nail art is usually accompanied by some jewelry and diamonds to increase the gorgeous feeling of the whole nail art. These accessories can make the whole manicure more bright and shiny, making people's eyes shine. Its overall style is very romantic and elegant. This style is very suitable for women and can create an elegant and confident temperament. Come and try pink flower nail design this summer~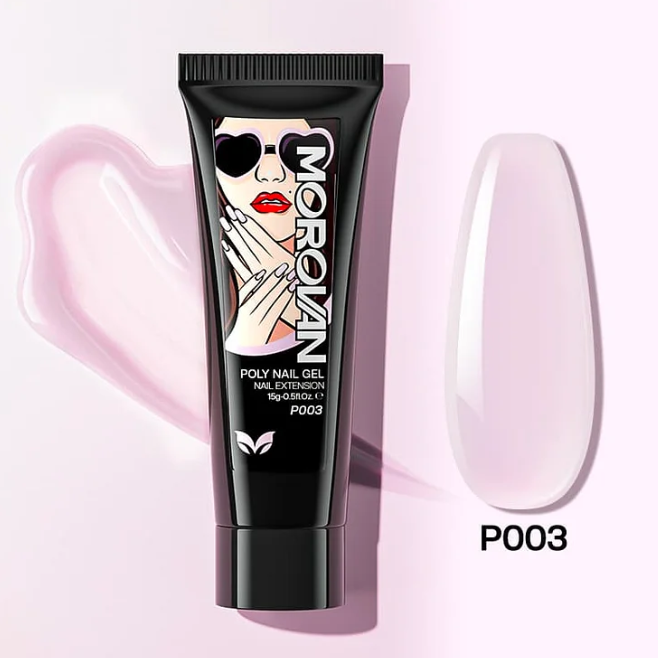 Pink flower nail design product recommendation
Latest Posts
Featured product