Orange Almond Nail Designs for Summer 2023
May 23, 2023 by MOROVAN
When it comes to vibrant and refreshing nail colors for summer, orange is undoubtedly a top contender. This cheerful and energetic hue embodies the spirit of the season and adds a pop of brightness to any manicure. Combine that with the classic elegance of almond-shaped nails, and you have a winning combination. In this blog post, we'll explore some fabulous orange almond nail designs that will have your fingertips looking stylish and ready for Summer 2023.
How to make a orange nail design by using poly nail gel?
The following are recommended orange almond nail designs for the year 2023:
1.Orange almond nail design: Geometric patterns
This orange almond nail design is usually based on bright orange, showing a vibrant vibe. Geometric shapes such as straight lines, triangles, squares and rhombuses are subtly incorporated into the designs to create abstract and geometric patterns. These shapes can be freely combined and arranged on the entire nail to form a variety of geometric patterns.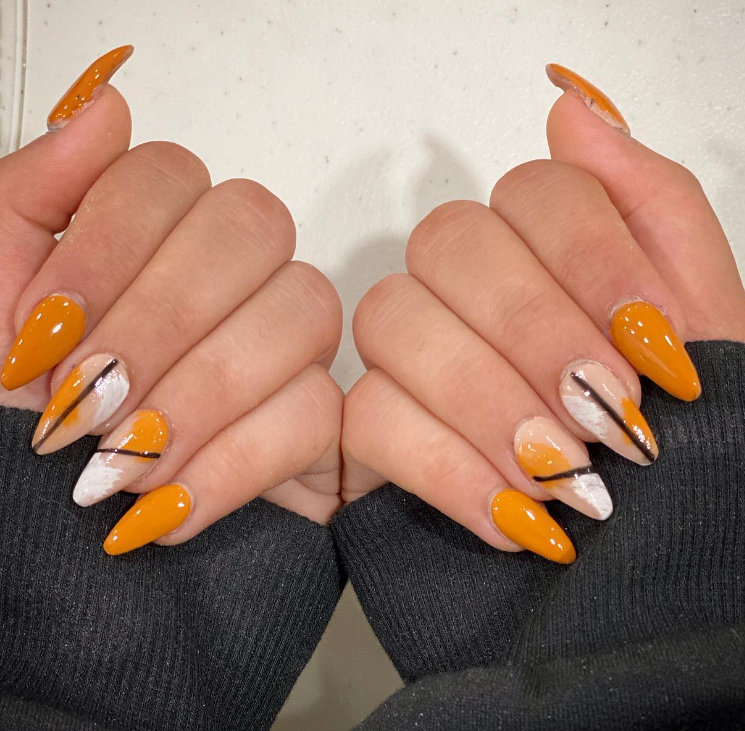 This orange almond nail design is very unique!
@nailsdid_jp/Instagram
2.Orange almond nail design: Blossoming Florals
Celebrate the blooming beauty of summer flowers with an orange almond nail design adorned with delicate floral patterns. Start with a pale peach or nude base color and paint intricate orange flowers using a fine brush or nail art pens. You can create a bouquet on one or two accent nails or scatter individual flowers across all your nails. This design is feminine, romantic, and a perfect match for garden parties and outdoor weddings.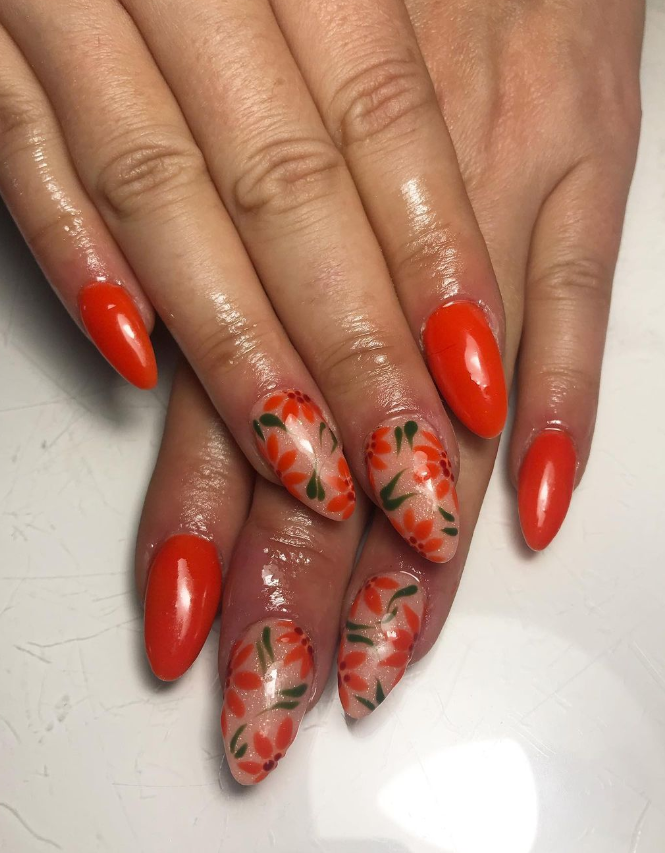 Stylish orange almond nail design for you!
@thepetitnailcompany/Instagram
3.Orange almond nail design: Tangy Ombré
Create a mesmerizing gradient effect on your almond-shaped nails with a tangy ombré design. Choose varying shades of orange, such as a soft pastel orange, a bright tangerine, and a deep burnt orange. Blend the colors seamlessly from the cuticle to the tips, creating a smooth transition. You can add a touch of glitter or foil accents to enhance the ombré effect. This design is trendy, versatile, and will make your nails stand out with their vibrant gradient.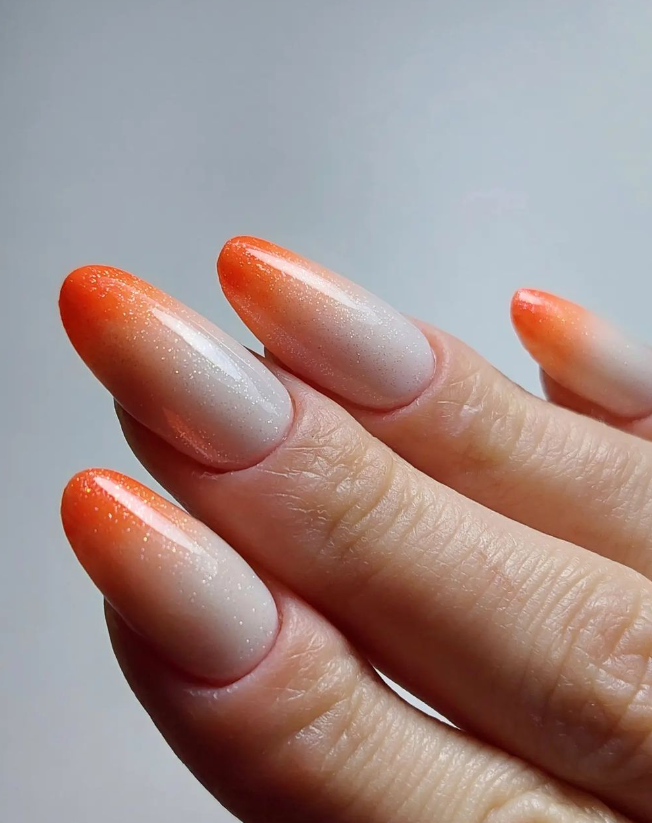 Come and try this orange almond nail design!
@nails.by.amela/Instagram
Orange almond nail designs are an excellent choice to embrace the lively spirit of Summer 2023. So, why not dive into the tangy trend and give orange almond nail designs a try this summer? Let your fingertips become a canvas for creativity and self-expression, while embracing the joyful and energetic vibes of the season. With their vibrant color and timeless shape, orange almond nails are the perfect choice for Summer 2023. Get ready to make a bold statement and enjoy a season filled with sunny days and stylish manicures!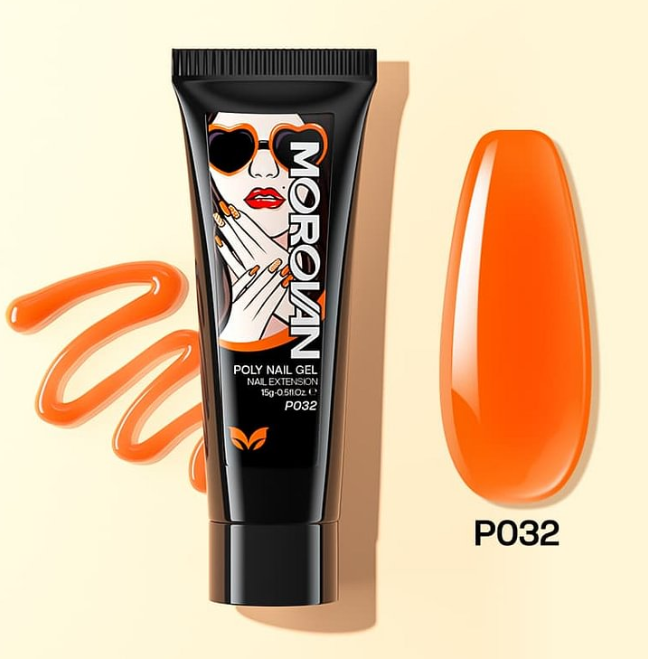 Orange almond nail design product recommendation
Latest Posts
Featured product