Neon Yellow Nail Designs for Summer 2023
May 12, 2023 by MOROVAN
Neon yellow is a very bright and vibrant color that immediately catches people's attention. Using neon yellow on your nails can instantly make your fingertips the center of attention, exuding energy and a striking effect. Neon yellow nail art is a vibrant and fashionable choice that brings a sense of vitality and eye-catching appeal. neon yellow is often associated with fashion and trends. It is a common trendy color that frequently appears in fashion shows, fashion magazines, and social media. Choosing neon yellow nail art allows you to showcase your keen sense of fashion and pursuit of trends.
How to make a neon yellow nail design by using the poly nail gel?
Below, I will recommend a few styles of neon yellow nail art that may inspire you.
1.Neon yellow nail design:Neon yellow French manicure
Traditional French manicure typically uses white as the main color, while neon yellow French manicure replaces the classic white tips with vibrant neon yellow. This bright color makes the entire nails more eye-catching and attention-grabbing. The base of the nails is kept nude, creating a striking contrast with the neon yellow tips, resulting in a strong visual impact.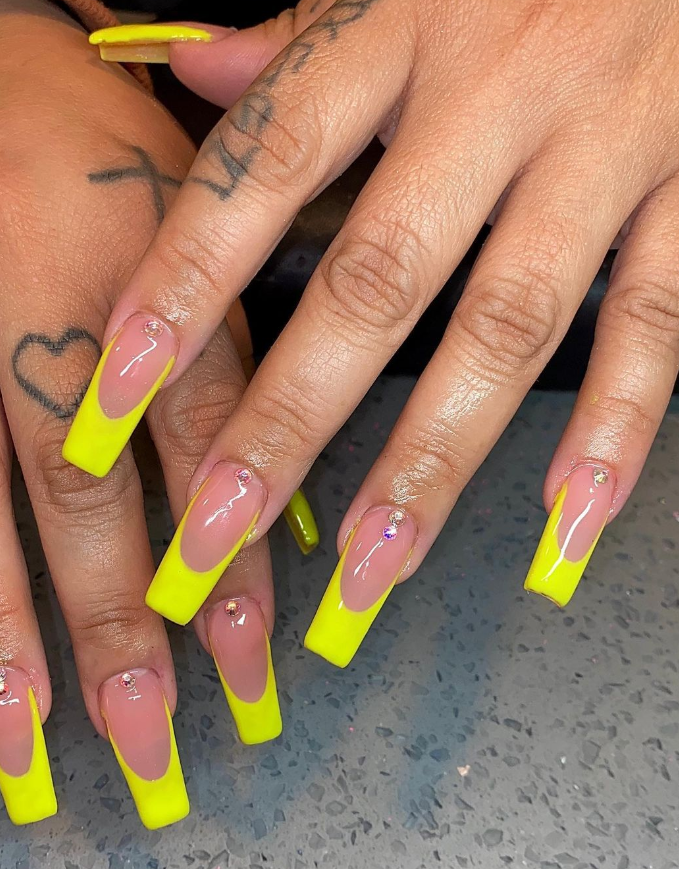 This neon yellow nail design is so pretty!
@kenyaxmtznails/Instagram
2.Neon yellow nail design:Neon yellow and white nail art
If you prefer a simple and clean style, the combination of neon yellow and white would be a great choice. You can choose to divide the nails into two sections, with one part painted in neon yellow and the other part in pure white, creating a contrasting and visually striking beauty.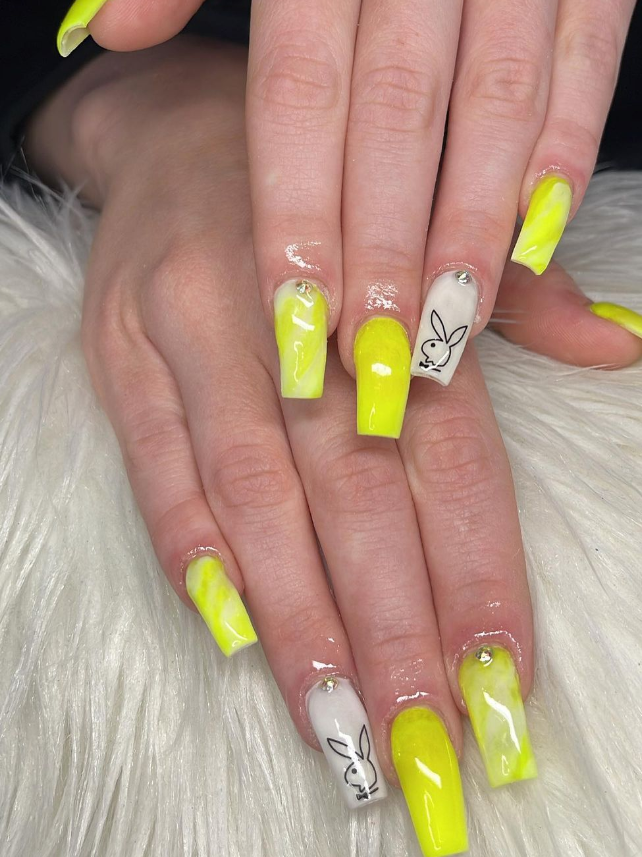 Beautiful neon yellow nail design for you~
@ashleesnailss/Instagram
3.Neon yellow nail design:Neon yellow glitter nail art
If you like a sparkling effect, you can choose to apply a layer of glitter on top of the neon yellow base color. The glitter can be in a metallic gold or silver shade that complements the neon yellow, making the nails look even more dazzling and eye-catching.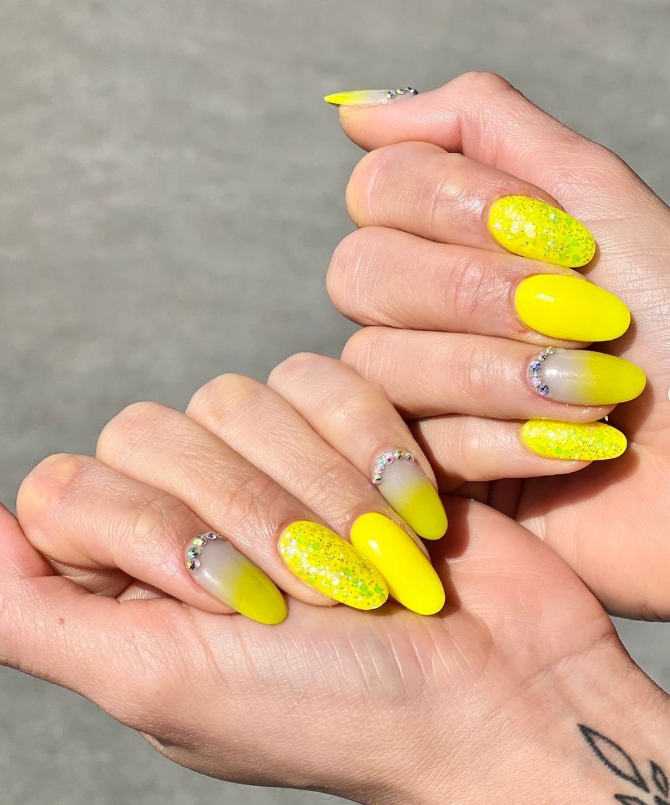 Come and try this neon yellow nail design!
@ballard_pinkpolish/Instagram
Neon yellow is a bold and attention-grabbing color that is suitable for those who are daring to express themselves. It conveys a sense of confidence and fearlessness, allowing people to feel your personality and unique charm.Neon yellow can be combined with various creative patterns to create unique and interesting nail designs. You can experiment with geometric patterns, flowers, watercolors, glitter, gradients, and other elements to add more artistic flair and personalization to your neon yellow nail designs.
Neon yellow nail design stands out with its vibrant and trendy appeal, as well as its bold and expressive nature. It is perfect for those who enjoy making bold statements and showcasing their unique style, allowing your fingertips to radiate with brilliance and confidence.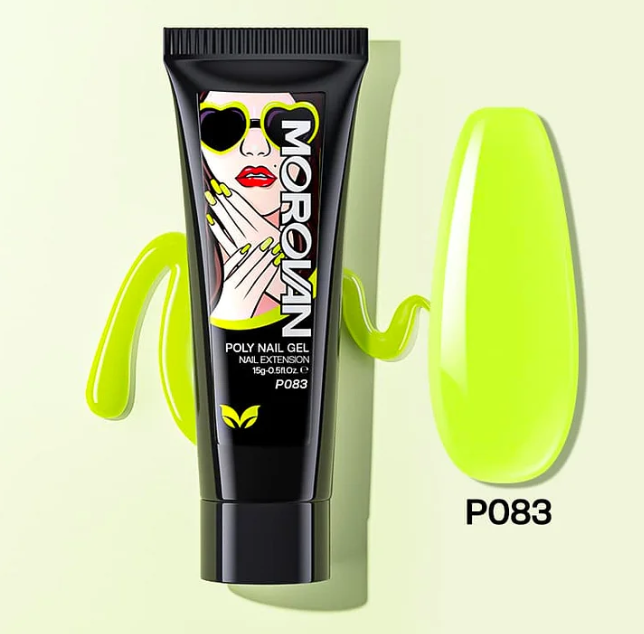 Neon yellow nail design product recommendation
Latest Posts
Featured product