Neon Blue Nail Designs for Summer 2023
May 12, 2023 by MOROVAN
Neon blue color gives a fresh, bright, and vibrant feeling, making it perfect for the summer season. Neon blue nail designs showcase a sense of individuality and fashion. It can perfectly complement various clothing styles, whether it's casual or formal occasions, making you stand out from the crowd. This unique and stylish design is suitable for those who love to try fresh and fun nail art, making your fingertips a representation of fashion.
How to make a neon blue nail design by using the poly nail gel?
The following are recommended neon blue nail designs for the year 2023:
1.Neon blue nail design:Neon blue striped nail art
Stripes are one of the main features of neon blue nail designs. You can choose to draw thin, vertical or horizontal stripes on the nails, or achieve the striped effect through stickers or tape. The striped pattern gives the nails a geometric and modern feel, adding an element of fun to the overall nail design.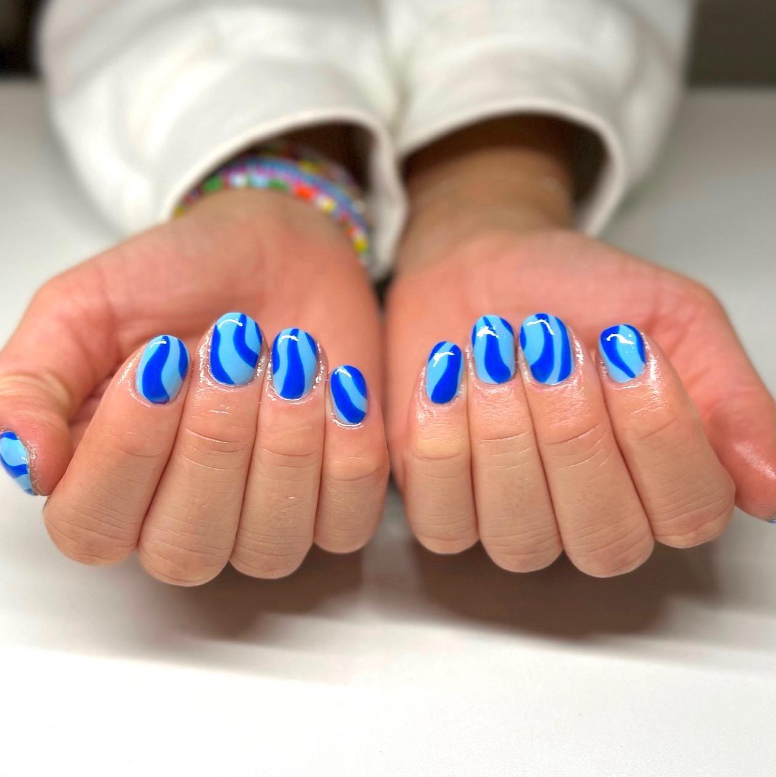 @polishedbymccall/Instagram
2.Neon blue nail design:Solid neon blue nail art
It doesn't require excessive patterns or decorations; the pure neon blue color alone is enough to showcase personality and a sense of fashion. This minimalist design is suitable for those who appreciate simplicity yet still want to make a statement, adding a unique charm to the overall hand appearance. Solid neon blue nail art brings a strong summery atmosphere to your fingertips, making your hands brighter and more vibrant.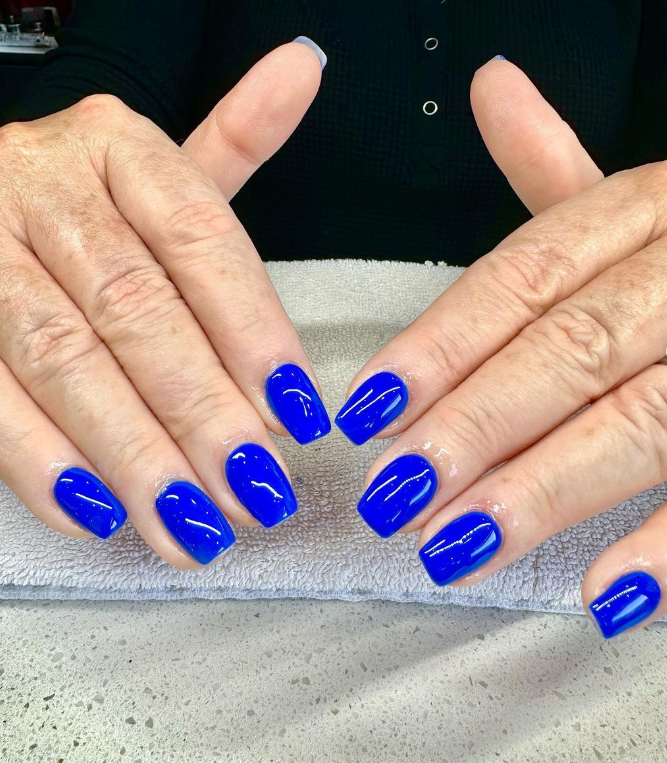 @nailbykimmy_/Instagram
3.Neon blue nail design:Snowflake pattern neon blue nail art
Snowflake pattern neon blue nail art can be customized according to personal preferences. You can choose to draw a complete snowflake pattern on each nail, or opt for snowflakes on a few nails while keeping the rest of the nails in a solid neon blue color. Adding rhinestones as embellishments further enhances the overall design with a touch of fun and personality.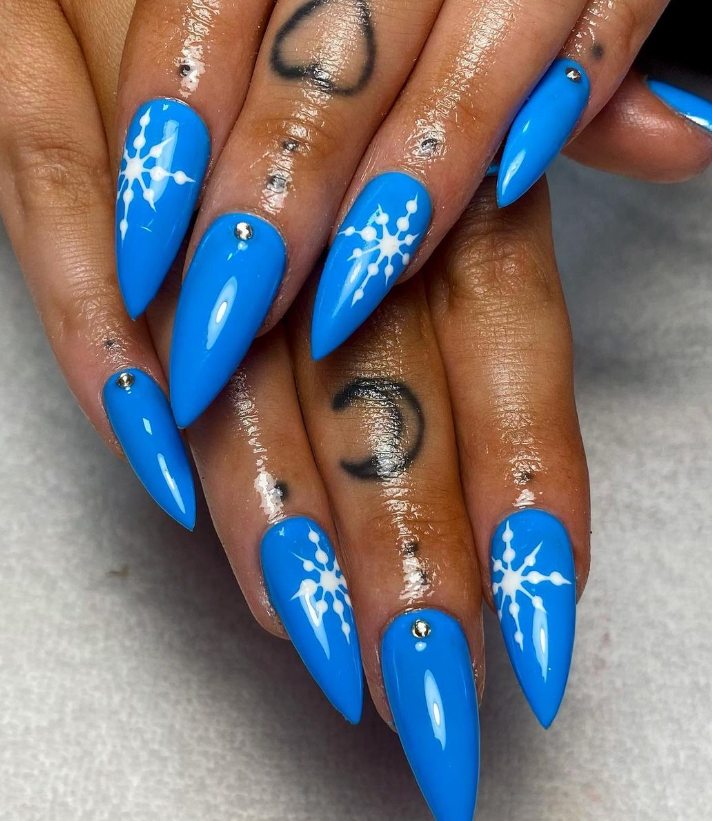 @icey_nailz_x/Instagram
Neon blue is a vibrant and bright color that is perfect for summer nail art. It shines brilliantly under the sunlight, bringing a cool and energetic feeling. Summer neon blue nail art will make your fingertips radiate an exhilarating glow. Summer is a season full of vitality and enthusiasm, and neon blue perfectly captures this summery atmosphere. Summer neon blue nail art gives a fresh, bright, and airy feeling, illuminating your fingertips and complementing the sunny beaches and blue skies of the season.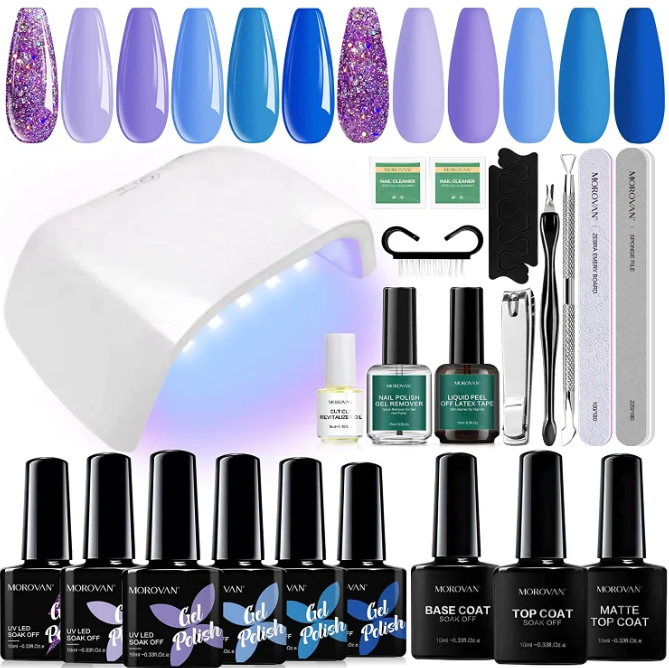 Neon blue design product recommendation
Latest Posts
Featured product