Must-Try Recommendations for Stunning Pastel Nail Designs
Jun 17, 2023 by MOROVAN
Pastel colors have a magical way of adding a touch of elegance and charm to any look. When it comes to nail art, pastel shades offer endless possibilities for creating soft, dreamy, and feminine designs. If you're seeking to embrace the beauty of pastels in your next manicure, you're in luck. In this blog post, we will explore five recommendations for stunning pastel nail designs that will elevate your style and leave you feeling perfectly polished.
How to make a pastel nail design yourself?
Here are some recommended pastel nail designs for 2023:
1. Pastel nail design: Pastel Marble
Marble nail designs are a classic choice, and pastels bring a softer and more ethereal twist to this trend. Begin with a light pastel base color, such as pale blue or lilac. Then, using a water marble technique or a marbling tool, create delicate swirls and patterns with different pastel shades. The result is a mesmerizing and unique marble effect on each nail. This design is elegant, eye-catching, and perfect for those who want a sophisticated and artistic manicure.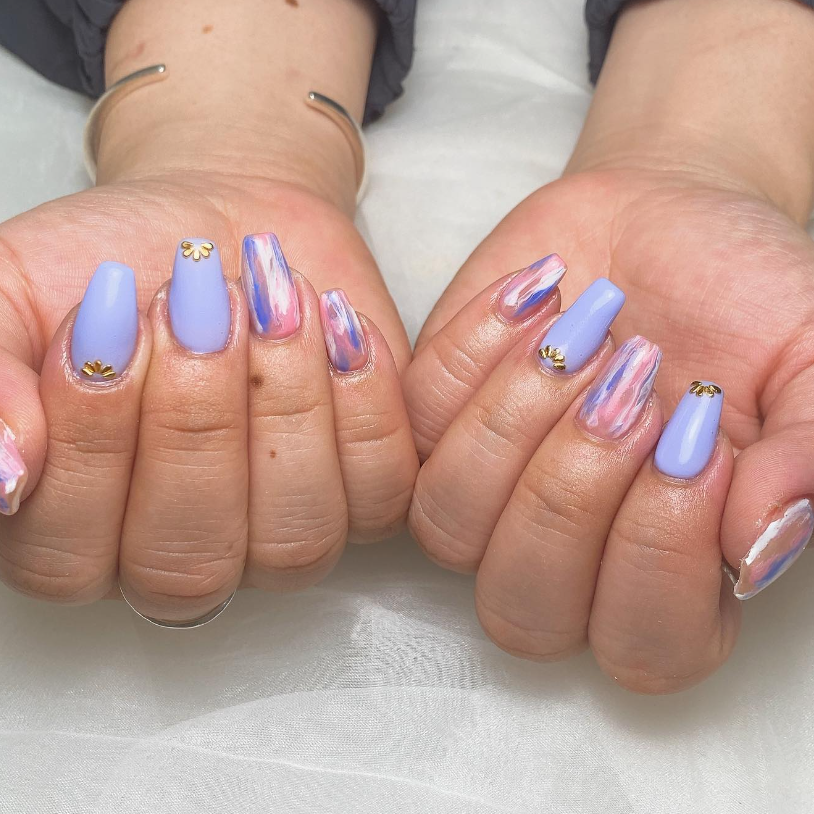 Beautiful pastel nail design for you~
@in_bloom_nail/Instagram
2. Pastel nail design: Delicate Ombré
Ombré nail designs are all the rage, and pastel hues take them to the next level of elegance. Start with a light pastel shade as your base color. Then, using a makeup sponge or a blending brush, apply a slightly darker pastel shade to the tip of each nail, gradually fading it towards the cuticle. Repeat the process with another pastel shade, creating a seamless gradient effect. This delicate ombré design offers a subtle and sophisticated look that's perfect for any occasion.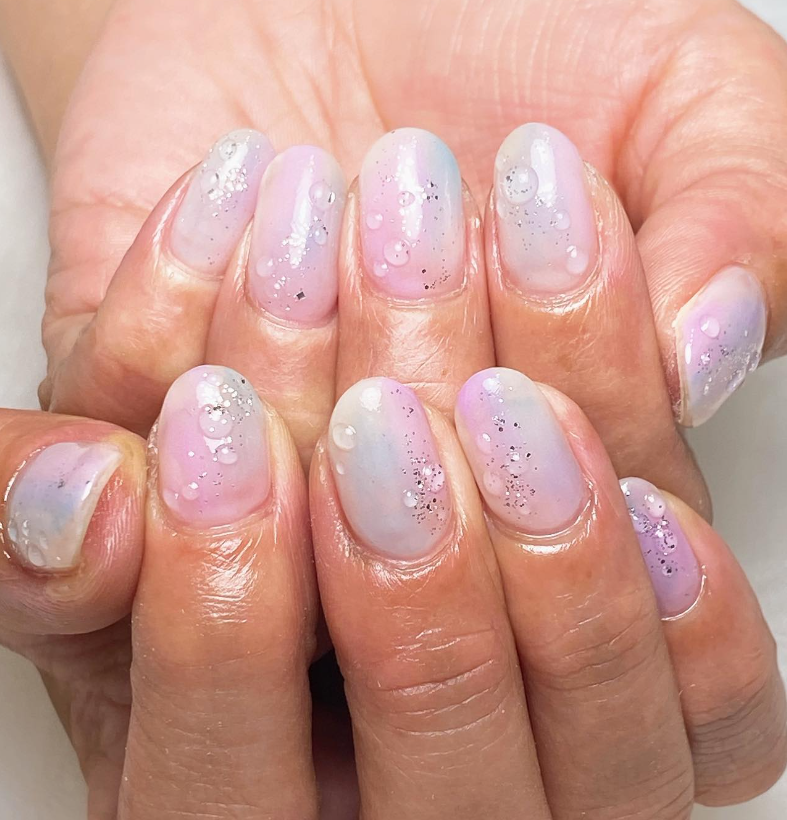 Recommend this pretty pastel nail design for you!
@in_bloom_nail/Instagram
3. Pastel nail design: Floral Elegance
Capture the essence of blooming gardens with a floral-inspired pastel nail design. Choose a soft pastel shade as your base color, such as baby pink, mint green, or lavender. Then, using a fine brush or dotting tool, paint delicate flowers, leaves, and petals on each nail. Experiment with different pastel shades to create a vibrant and visually appealing floral arrangement. This design is feminine, whimsical, and perfect for embracing the beauty of nature on your fingertips.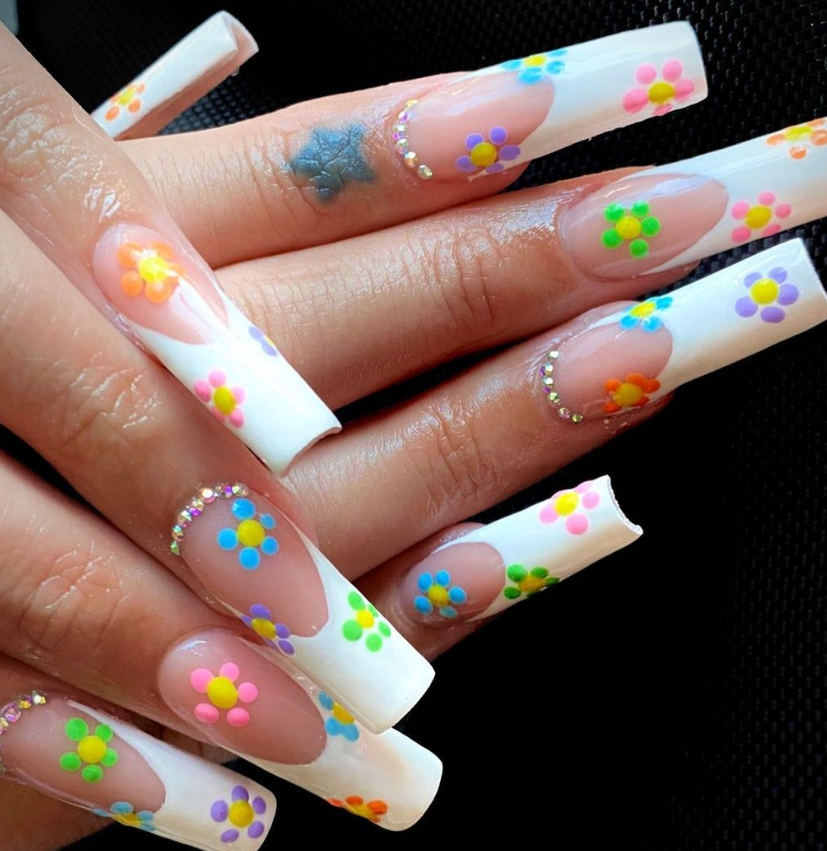 Stylish pastel nail design for you!
@nailsbyabigailbree/Instagram
Pastel nail designs offer a delightful way to infuse softness, elegance, and femininity into your manicure. Whether you choose delicate ombré gradients, floral motifs, geometric patterns, marbled effects, or pastel French tips, these recommendations are sure to elevate your style and make a statement. So, embrace the beauty of pastels, unleash your creativity, and let your nails become a canvas for stunning pastel perfection. Get ready to showcase your unique sense of style and bring a touch of whimsy to your fingertips.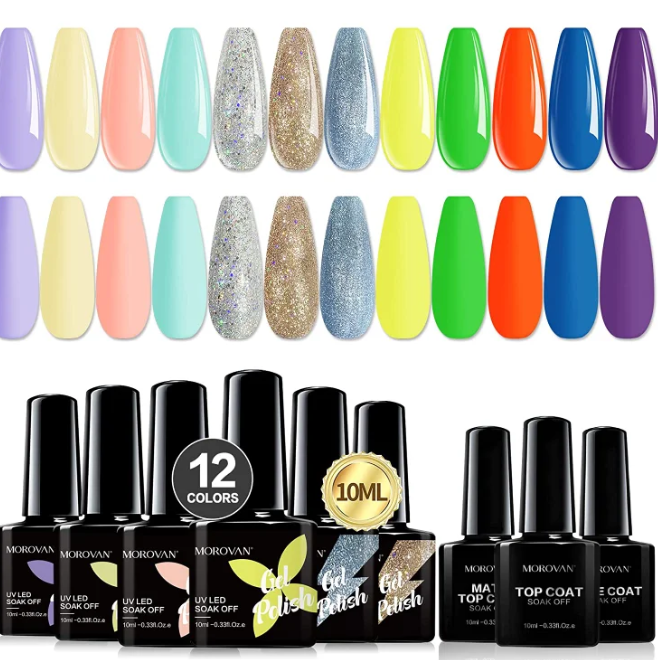 Pastel nail design product recommendation
Latest Posts
Featured product