Mother's Day Nail Design: Gifts for the most beautiful of her--French nails
Apr 06, 2023 by MOROVAN
French nails are a classic and elegant style of nail art. It originated in France and quickly became popular among women worldwide due to its simple yet beautiful style, making it one of the classics in modern nail art. French nails are not only simple and elegant but also suitable for various occasions and outfits, making it a very practical style of nail art. Whether in daily life or important occasions, French nails can add confidence and charm to women. Its clean and natural look makes people feel comfortable and relaxed without being too flashy or monotonous.
1.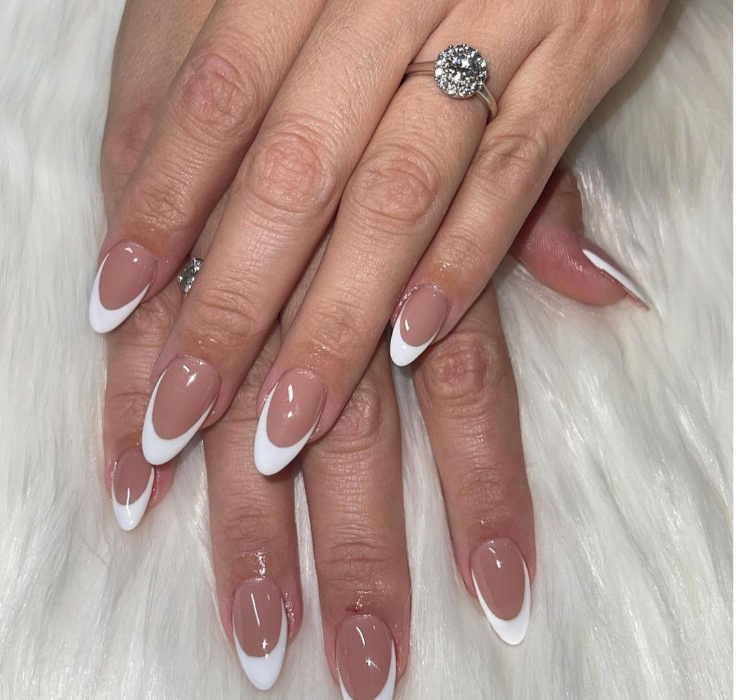 The characteristic of classic French manicure is to use transparent or light-colored nail polish as the base color, usually beige or light pink, and to outline the natural edge of the nails with white or light pink at the fingertips, creating a natural and beautiful effect. This French nail design is not only suitable for various occasions and outfits but also showcases the natural beauty and graceful lines of women.
2.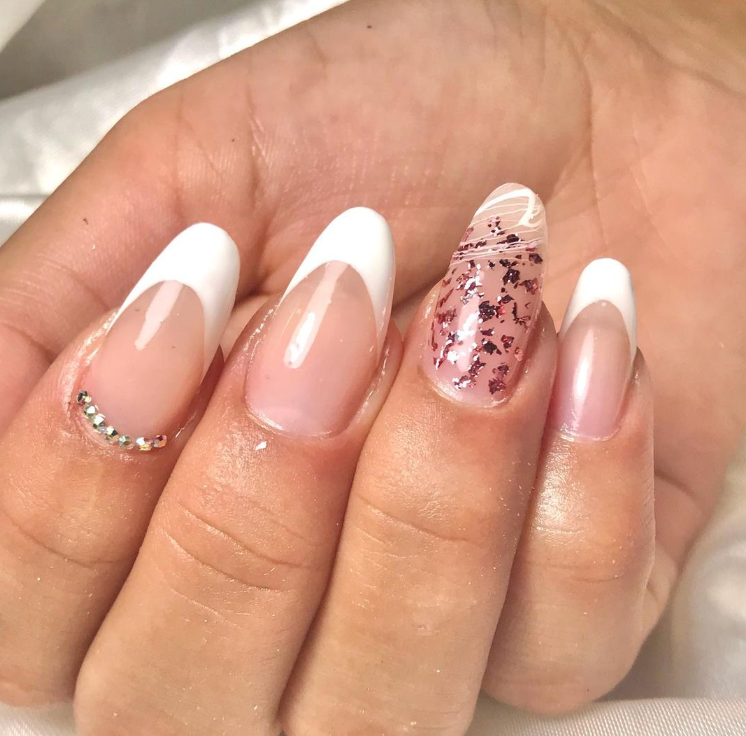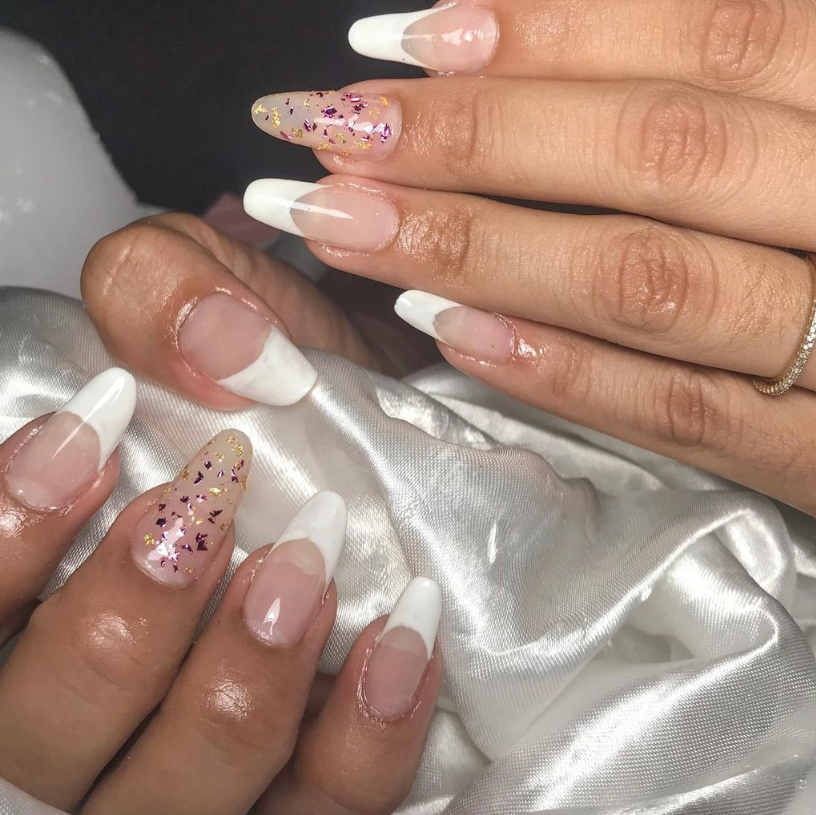 Meanwhile, French nails also have strong versatility and creativity, allowing various decorative elements to be added to the basic style, such as jewels, glitter, crystals, etc., to increase the delicacy and fashion sense of the nails. The innovation and variation of French nails make it a timeless nail art style that has always been popular among women.
This French nails add decorative elements of glitter and small diamonds, adding a temperament and increasing the overall delicacy of the manicure.
3.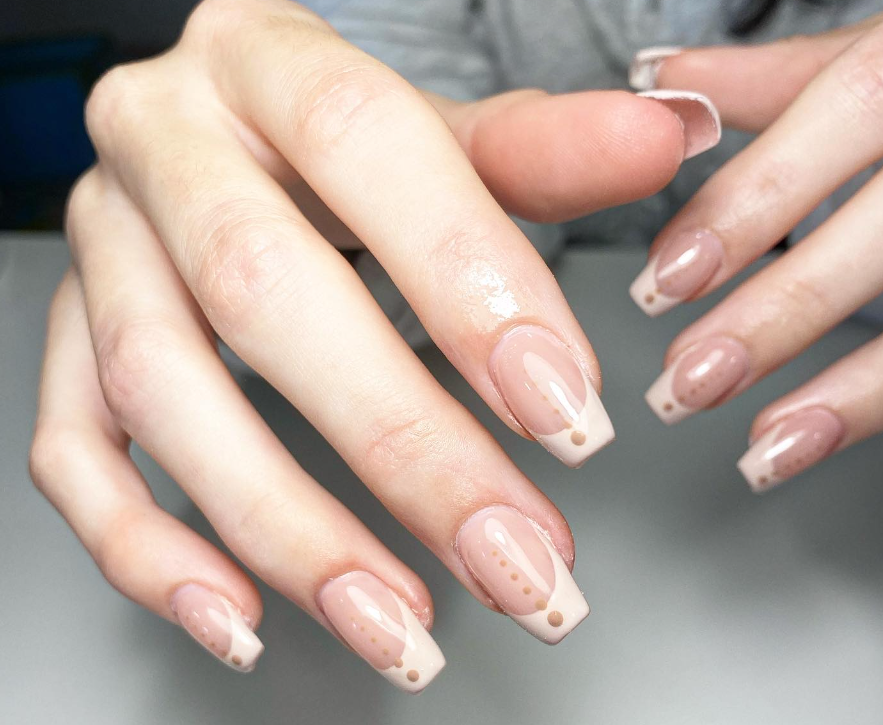 This French nail art incorporates an element of arranged small dots, which makes it more unique and adds a certain design aesthetic. The overall color leans towards nude pink, which gives off an intellectual and gentle vibe.
4.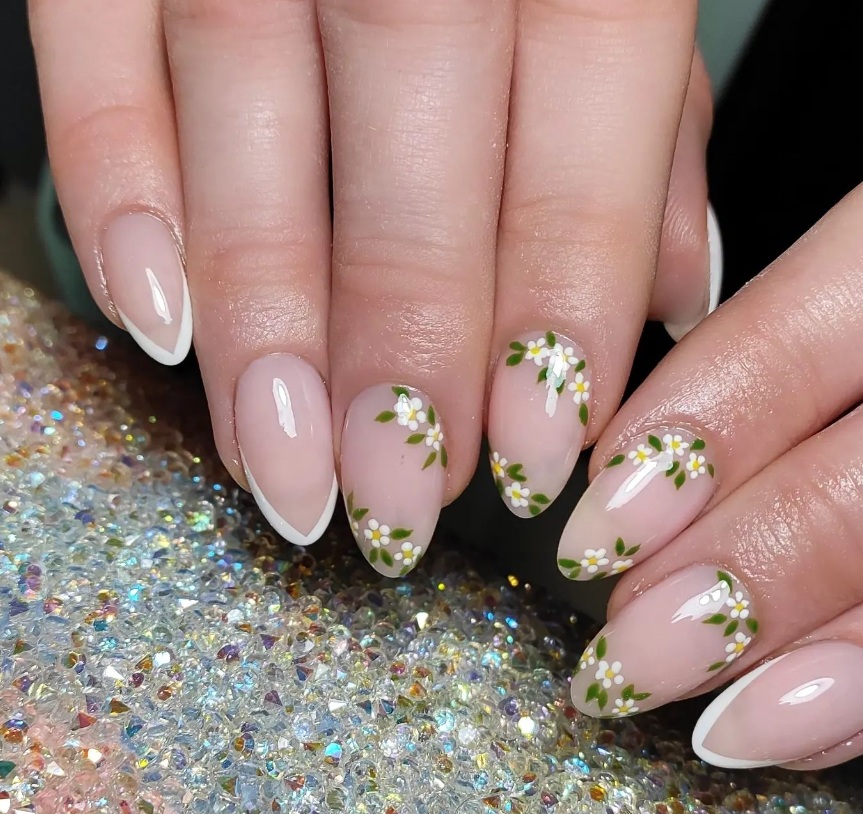 This French nail design incorporates small white flowers and green leaves, giving it a fresh and natural feel that suits women's characteristics. Additionally, it evokes a sense of spring and summer.
5.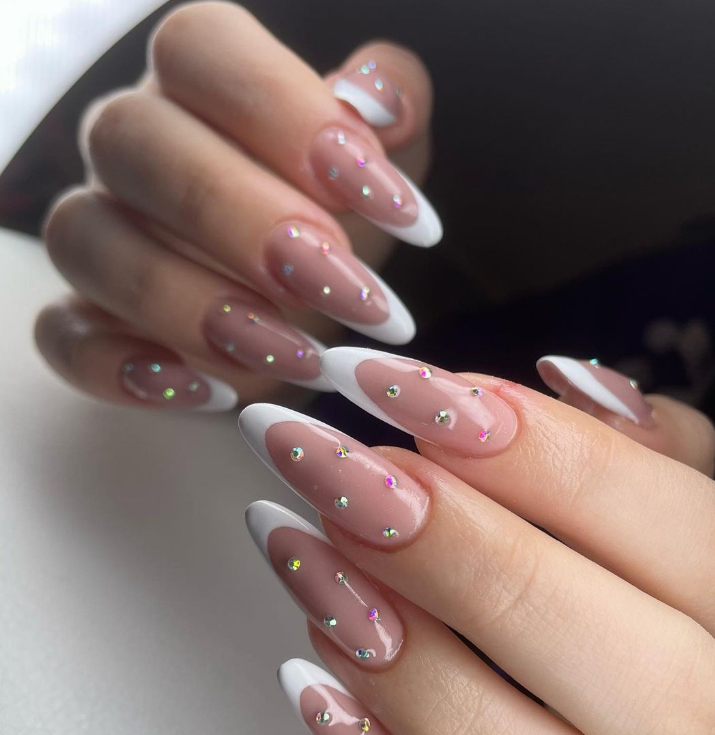 This French nail design features the addition of bright diamonds, which enhances the delicacy and fashion sense of the nails, making them unique.
Latest Posts
Featured product