Mother's Day Nail Design: Gifts for the most beautiful of her--Cat Eye Nail Art
Apr 05, 2023 by MOROVAN
Cat eye nails are a popular and fashionable nail style in recent years, characterized by a special magnetic effect that gives the nails a mysterious cat-eye-like luster. The popularity of cat eye nails has been on the rise in recent years. It has attracted much attention in the fashion and nail industry, and is considered a symbol of fashion and nobility, making it a great choice for mothers. Due to its mysterious and glamorous appeal, cat eye nails are widely used in important occasions and fashion events, such as fashion shows, parties, weddings, and more.
1.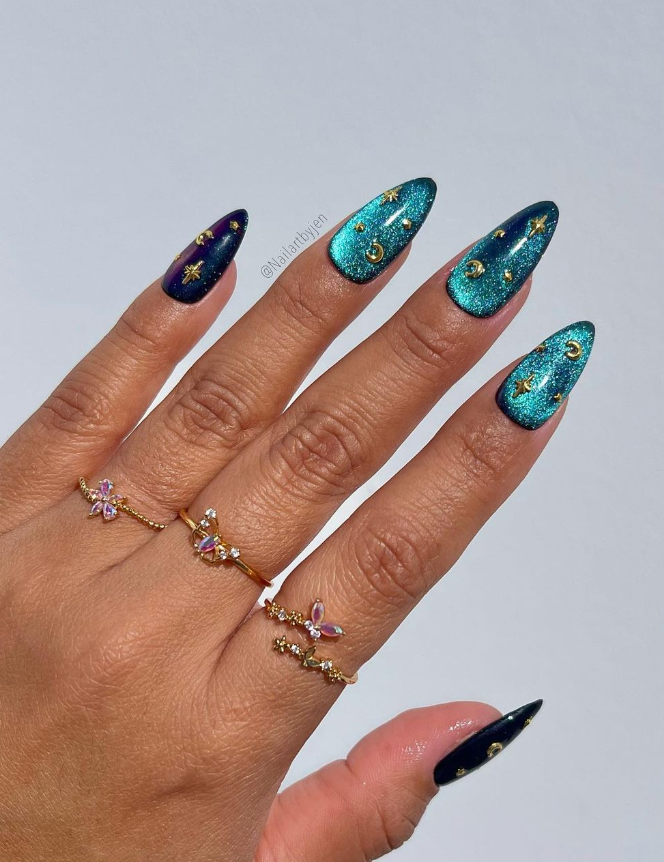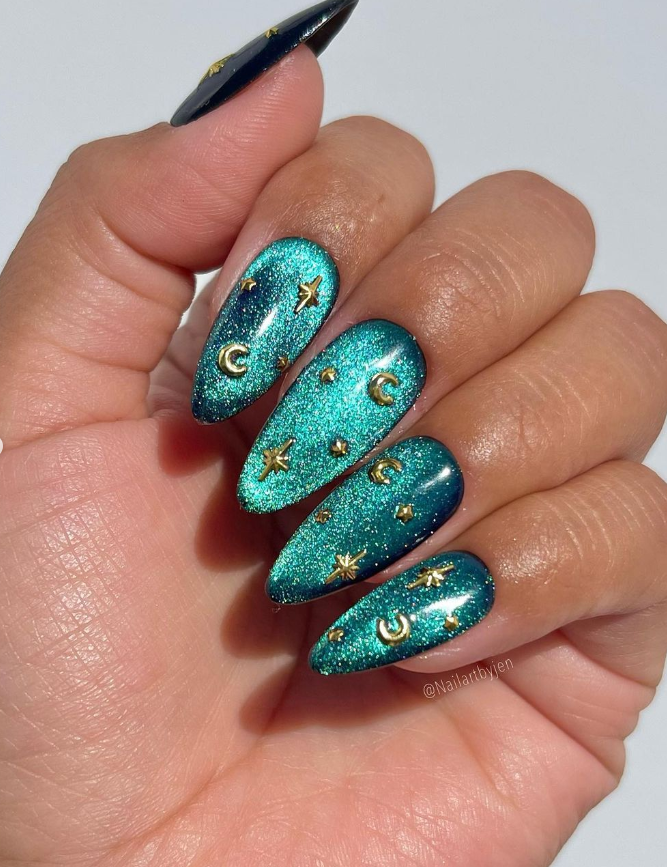 The charm of cat eye nails lies in the mysterious and magnificent effect it brings. In a dark environment, cat eye nails will exhibit a unique luster, which adds to the mystery of the nails and makes the whole person more attractive. This cat eye manicure has an overall peacock green tone with a special glossy effect, and is adorned with golden stars and moons, appearing very mysterious and noble.
2.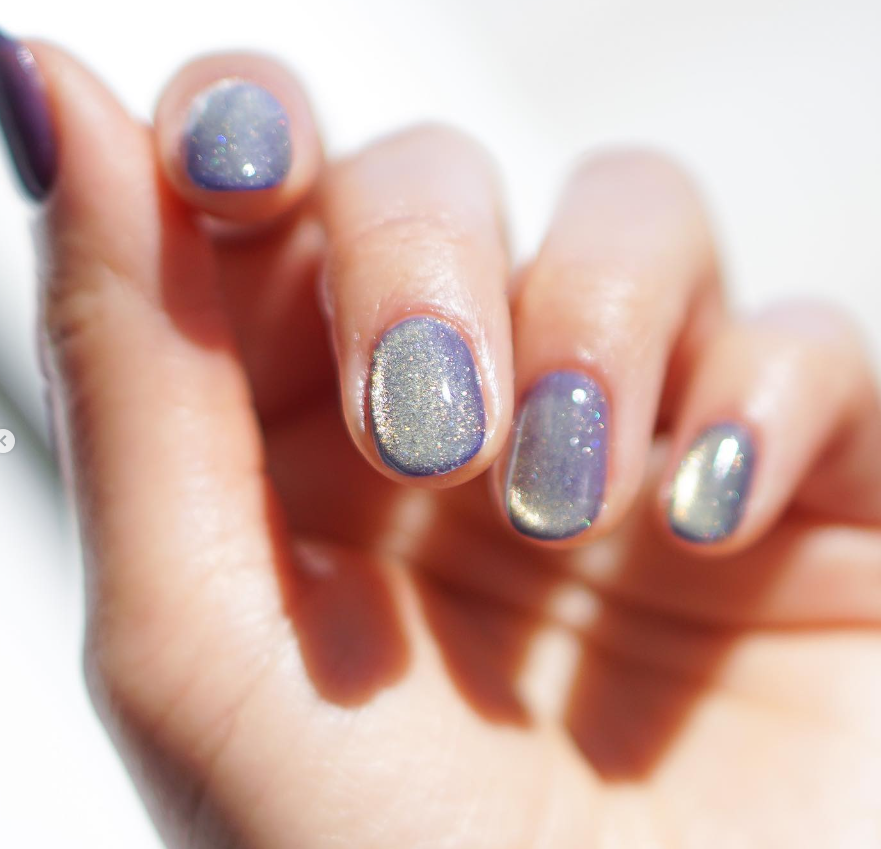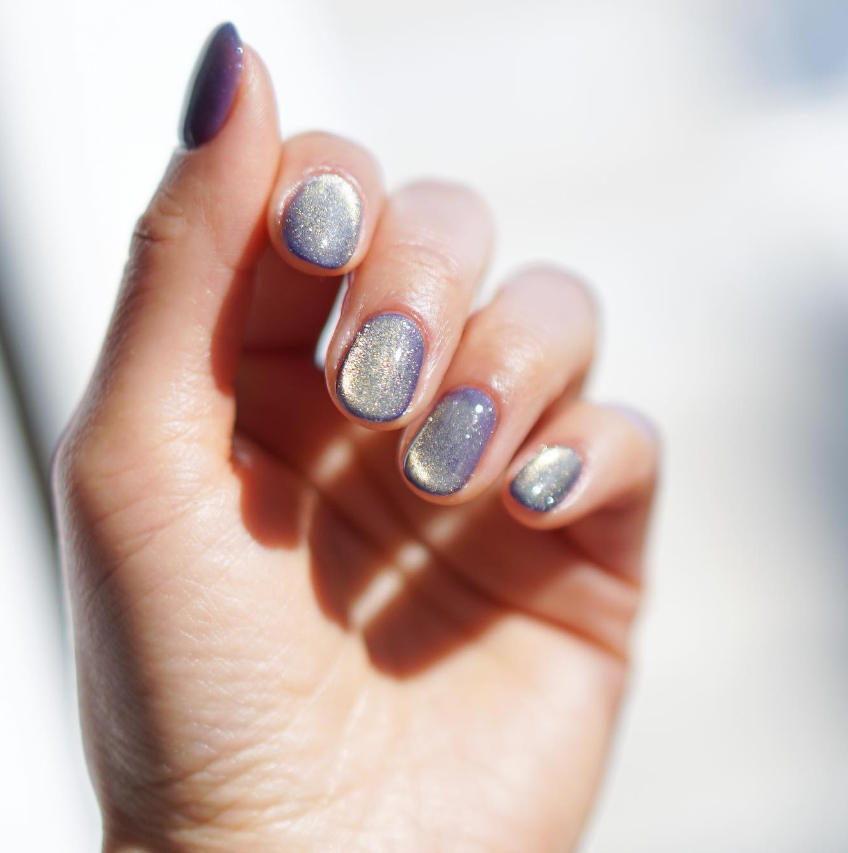 This cat eye nail design features a blue-purple color scheme, with a mysterious, romantic, and noble character. Blue represents freshness, freedom, and openness, while purple symbolizes mystery, nobility, and romance. The combination of the two creates a deep and magnificent aesthetic. The overall effect is crystal clear and has a glossy finish.
3.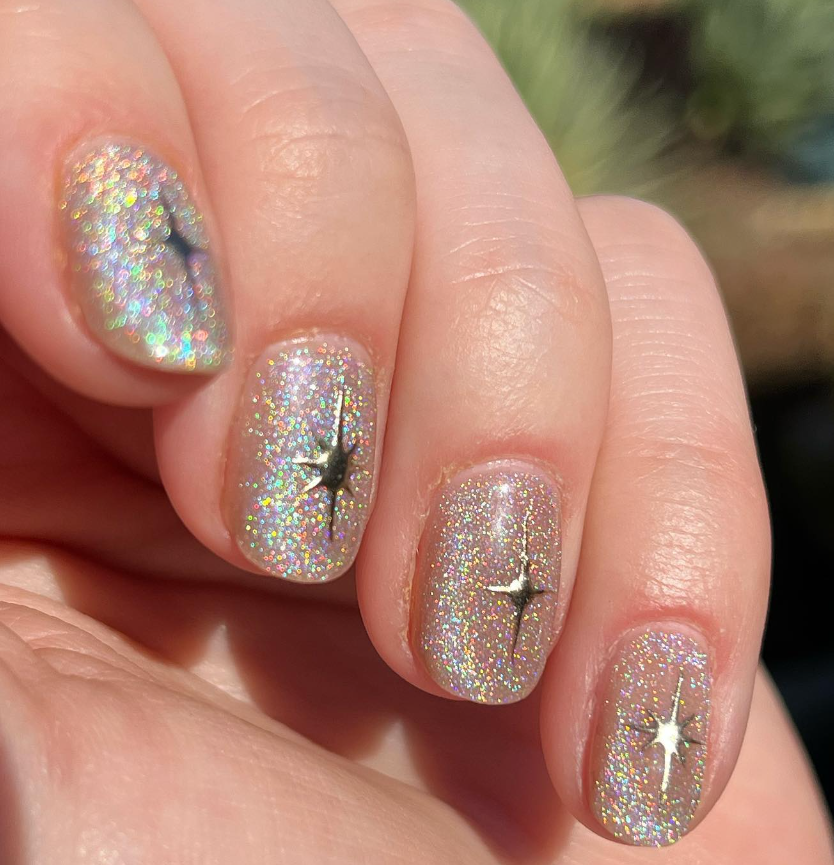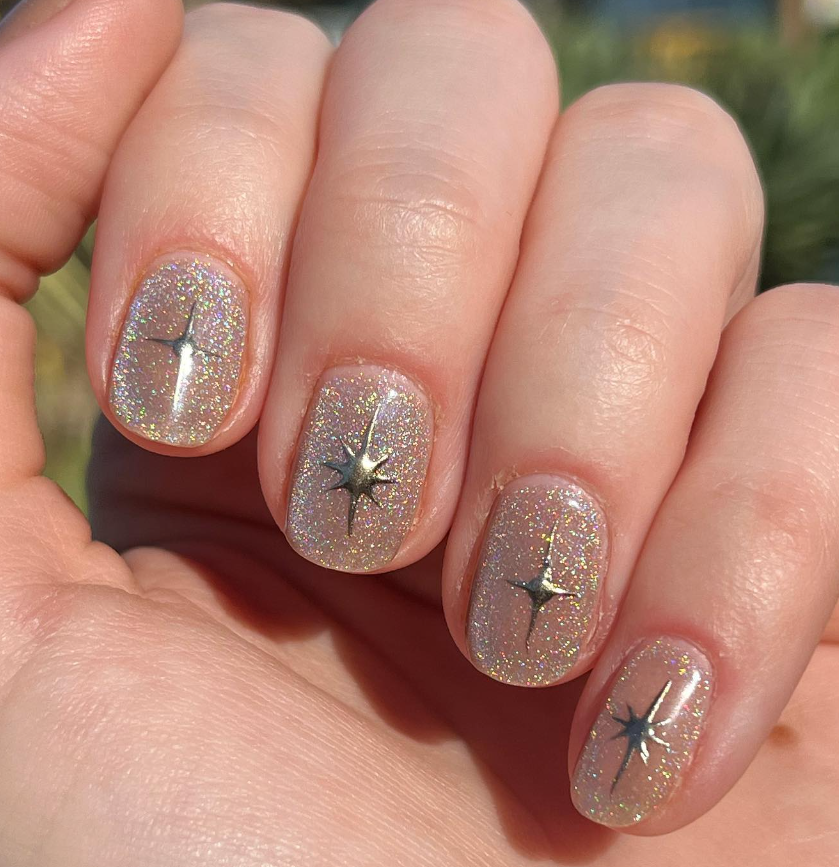 This cat eye nail art features a nude base color that has a glossy finish. The bright glitter on top complements the base color and the metallic star-shaped embellishments add a touch of luxury and glamour.
4.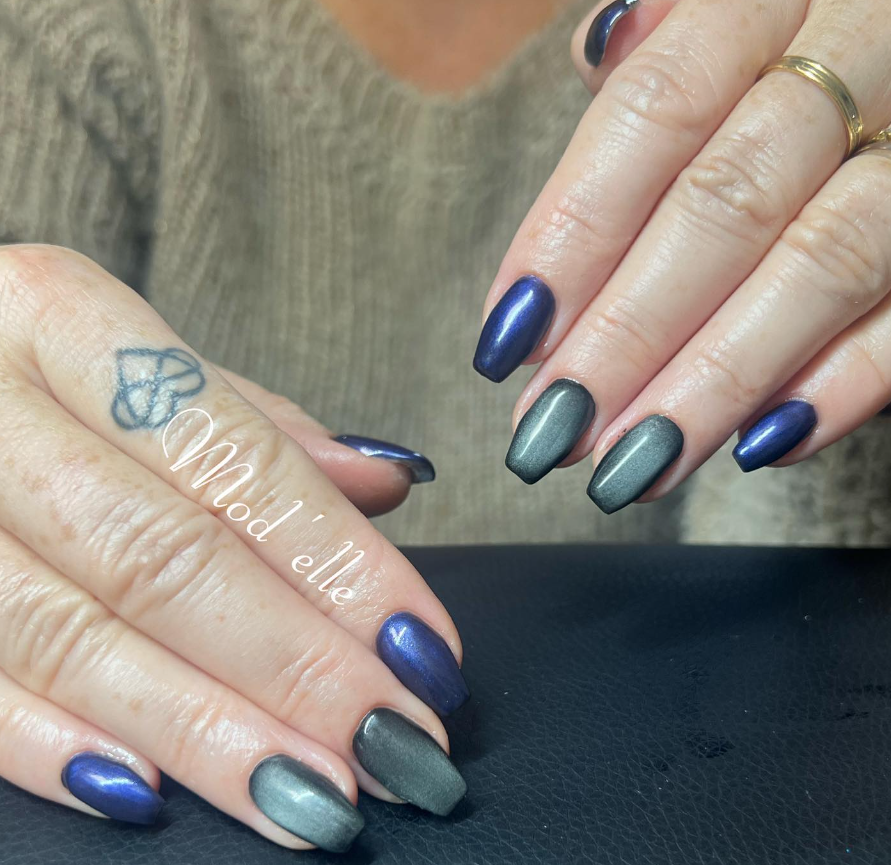 This cat eye nail features a color blocking design in jewel blue and light green, which creates a visually refreshing and calming effect. The combination of these two colors produces a sense of vitality and comfort, while the cat eye stone's shine adds a touch of mystery and luxury.
Latest Posts
Featured product