Matte Nude Nail Designs for Summer 2023
May 20, 2023 by MOROVAN
When it comes to nail designs, a matte nude manicure is the epitome of elegance and versatility. Matte nude nails offer a timeless and sophisticated look that is perfect for Summer 2023. The combination of the soft nude shades and the velvety matte finish creates a subtle yet impactful statement. Whether you prefer a classic nude tone or want to explore creative designs and accents, matte nude nails are the perfect choice to elevate your summer style with understated beauty. In this recommendation, we will explore some trendy and elegant matte nude nail designs that will leave you feeling confident and chic.
How to make a matte nude nail design by yourself?
Here are some recommended matte nude nail designs for 2023:
1.Matte nude nail design: Classic Nude
Embrace the timeless beauty of a classic nude shade for your matte nails. Choose a nude tone that complements your skin tone, whether it's a warm, cool, or neutral undertone. The matte finish adds a sophisticated touch, creating a velvety texture that enhances the elegance of the color. This minimalist and polished design is perfect for those who appreciate simplicity and want a versatile manicure that can be worn for any occasion.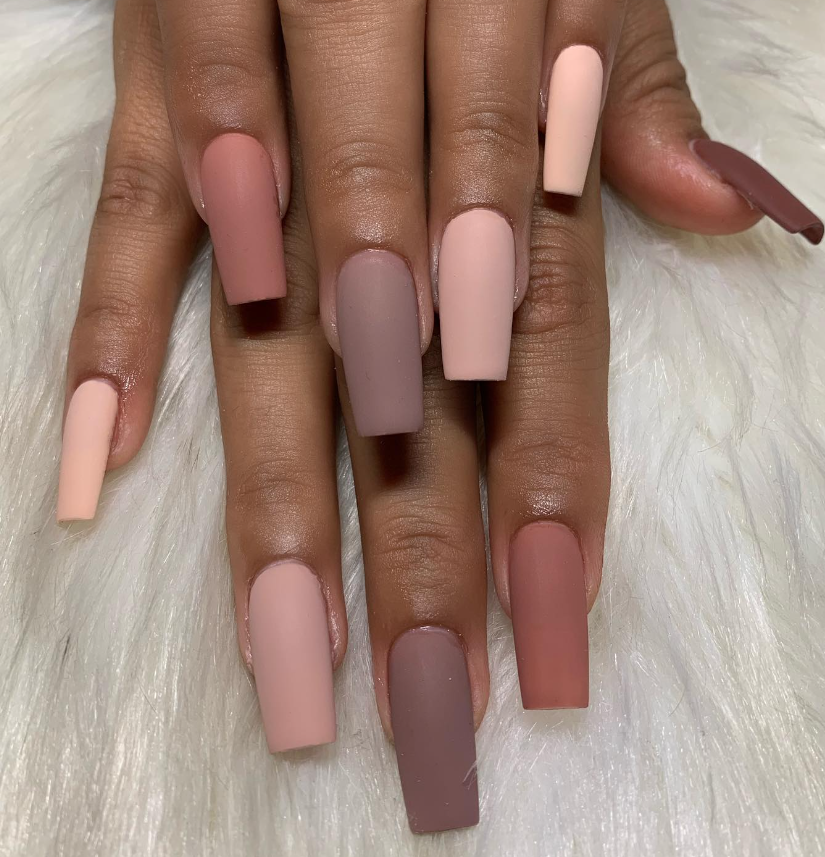 Beautiful matte nude nail design for you~
@cynfulnailsla/Instagram
2.Matte nude nail design: Geometric Accents
Elevate your matte nude nails with geometric accents to add a contemporary and artistic touch. Apply a matte nude base color and create geometric shapes such as squares, triangles, or lines using a fine brush or nail tape. You can leave negative space or fill in the shapes with a slightly contrasting glossy or metallic finish. The combination of the matte nude background with the glossy or metallic accents creates a striking contrast that adds interest to your nails. This design is perfect for those who want a minimalist and edgy look that stands out.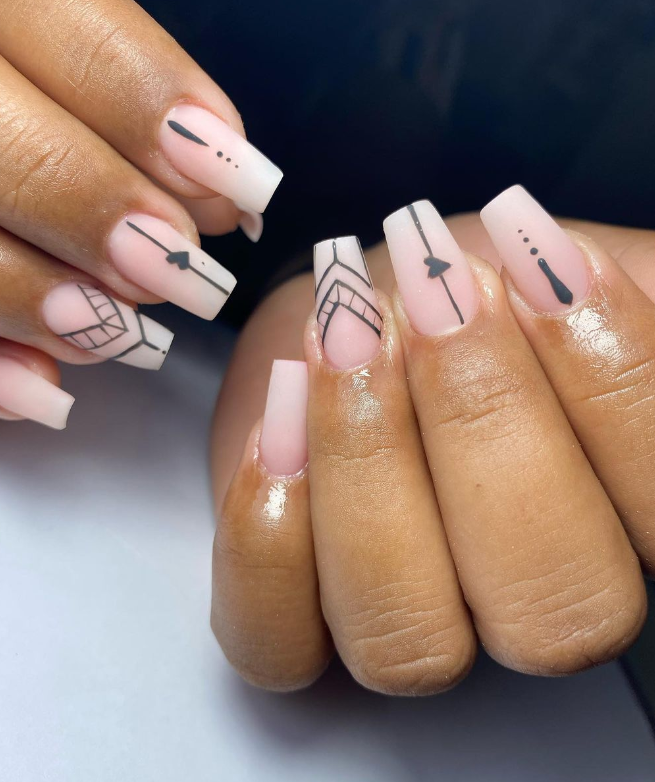 Stylish matte nude nail design for you!
@ade_mart_nails/Instagram
3.Matte nude nail design: Gradient Nudes
Add a touch of depth and dimension to your matte nude nails by creating a gradient effect. Choose three or more nude shades in varying tones, from light to dark, and create a seamless transition across your nails. Apply the lightest shade as the base color and gradually blend in the darker shades. The matte finish enhances the gradient effect, creating a soft and subtle transition. This design is perfect for those who want to add a modern twist to their nude manicure while maintaining an elegant and cohesive look.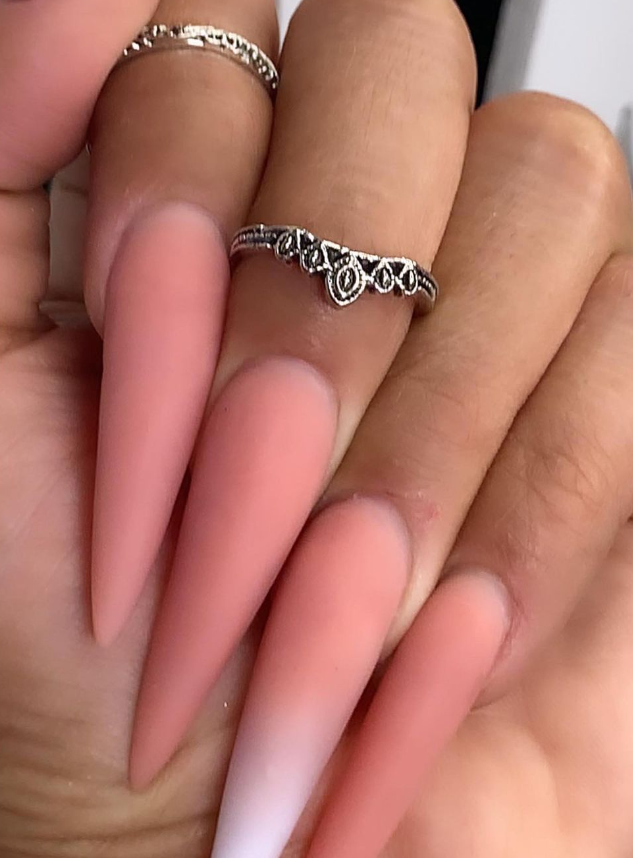 Come and try this matte nude nail design!
@caleza.beautystudio/Instagram
Matte nude nail designs are the epitome of elegance and versatility for Summer 2023. Whether you choose a classic nude shade, a gradient effect, geometric accents, negative space French tips, or delicate floral details, these designs will add a touch of subtle sophistication to your manicure. Embrace the understated beauty of matte nude tones and let your nails make a stylish statement this summer.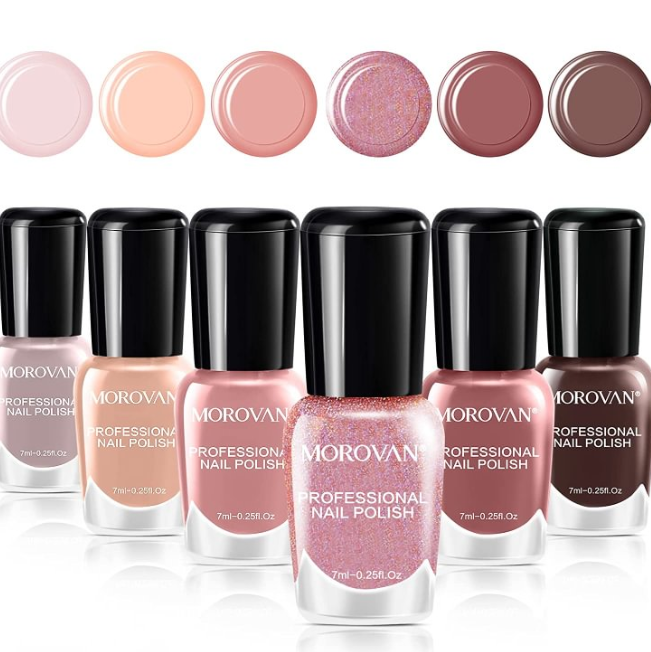 Matte nude nail design product recommendation
Latest Posts
Featured product