Lovely short nails
Apr 04, 2023 by MOROVAN
Short nails are an increasingly popular trend, as more and more people are realizing that even with short nails, beautiful nail designs can be showcased. In today's nail market, short nail designs have become a popular trend. Whether you are doing DIY nail art at home or going to a professional nail salon, there are many choices for short nail designs. Short nails have many advantages, such as being easy to maintain, not getting in the way of objects, and providing a more natural and relaxed appearance for the hands. Here are some ideas for nail designs that are suitable for short nails.
Simple Patterns
Simple patterns can be any shape or design you like. This design can add fun and cute feeling to short nails. For example, you can choose a pink or light blue base color and then draw some simple geometric patterns or flower patterns on your nails.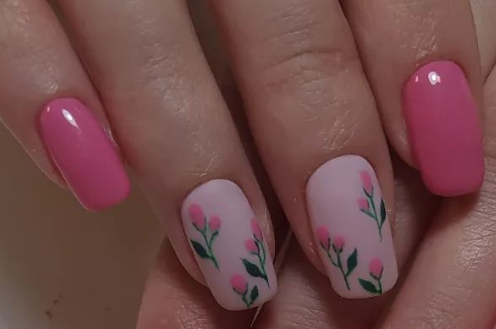 Jewel Encrusted
Adding jewel encrusted on short nails is a popular trend. This design can make your short nails look more delicate and fashionable. You can add some small jewels or crystals to the nails, or choose a larger gemstone to add brilliance to your nails.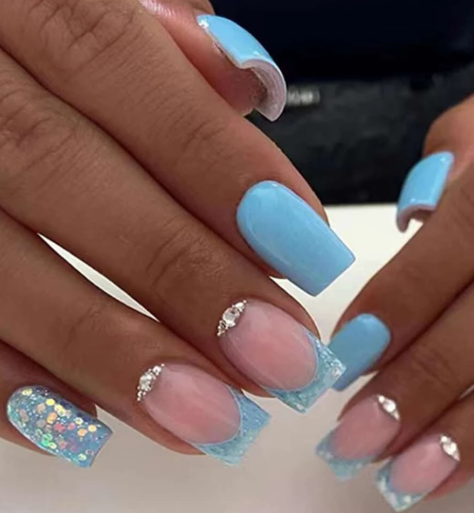 French Manicure
French manicure is a simple and classic nail design, especially suitable for short nails. You can choose the classic white and pink color scheme, or try some bolder color combinations, such as black and pink.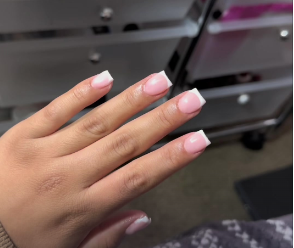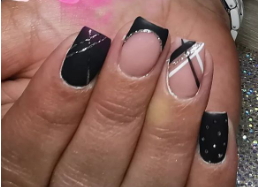 Matte Effect
Matte effect is a very interesting design that can add texture and depth to short nails. You can choose a color similar to deep blue or deep purple, and then use matte polish to add a layer of matte effect to the nail surface.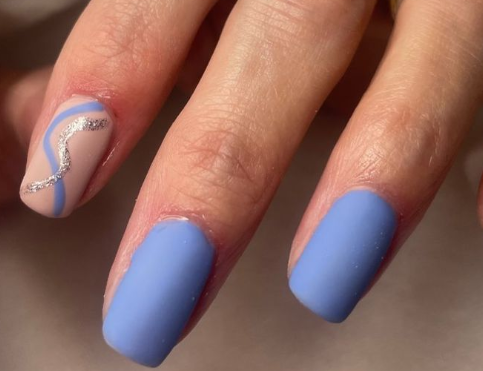 Finally, don't forget to take care of your nails. As summer approaches, the skin can become dry, so it's important to give your nails a weekly treatment with some moisturizing products to replenish their moisture.The Morovan Poly Nail Gel ALL-IN-ONE Starter Kit comes with all the nail tools and a nourishing pen, bringing you beauty while also caring for your skin.
Overall, nail designs for short nails can be very fun and diverse. Whether you want to try some simple patterns or add some jewels and crystals to your nails, there are countless choices. So go ahead and create the perfect nail design for your short nails!
Latest Posts
Featured product