Long glitter nail designs for Summer 2023
May 18, 2023 by MOROVAN
When it comes to making a bold and glamorous statement, long glitter nails are the ultimate go-to for Summer 2023. These eye-catching designs will add a touch of sparkle and sophistication to your fingertips, elevating your summer style to dazzling heights. From holographic glitters to chunky sparkles and mesmerizing gradients, let's explore some irresistible long glitter nail designs that will make you shine all summer long.
How to make a long glitter nail design by using the solid extension gel?
Here are some recommended long glitter nail designs for 2023:
1.Long glitter nail design: Long pink glitter nail
Long pink glitter nails exude a sweet and sparkling style, combining femininity and fashion sense. Long pink glitter nails have a soft pink tone that brings a gentle and feminine atmosphere to the entire nail design. Pink gives a warm and romantic feeling, showcasing the softness and elegance of women. This nail style is particularly popular in summer because they are suitable for sunny weather and a relaxed and joyful ambiance.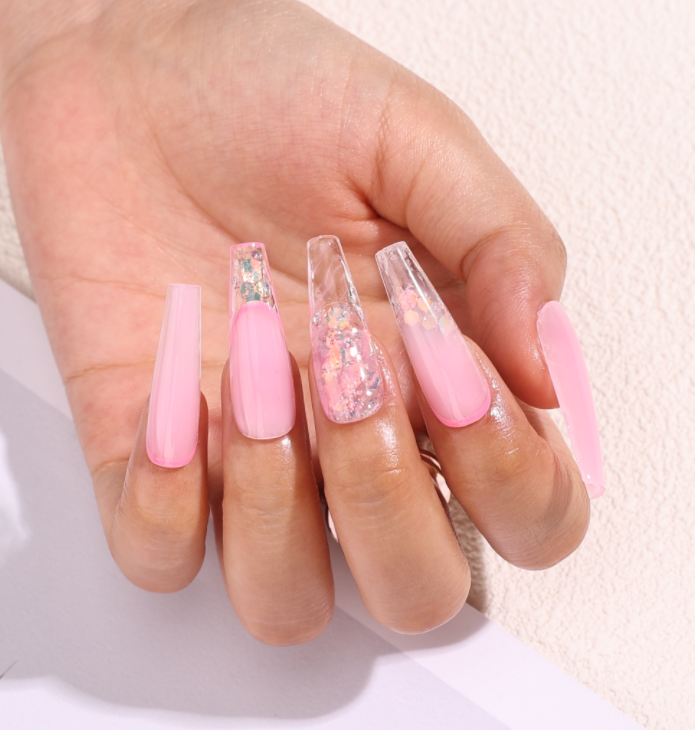 This long glitter nail design is so pretty!
2.Long glitter nail design:Long purple glitter nail
Long purple glitter nails can also be created with a gradient effect, transitioning from light to dark or from nude pink to purple. This gradient design adds dimension and charm to the nails. Purple glitter nails are often combined with sweet floral patterns. You can paint purple flowers or other designs on the nails to create a romantic summer atmosphere.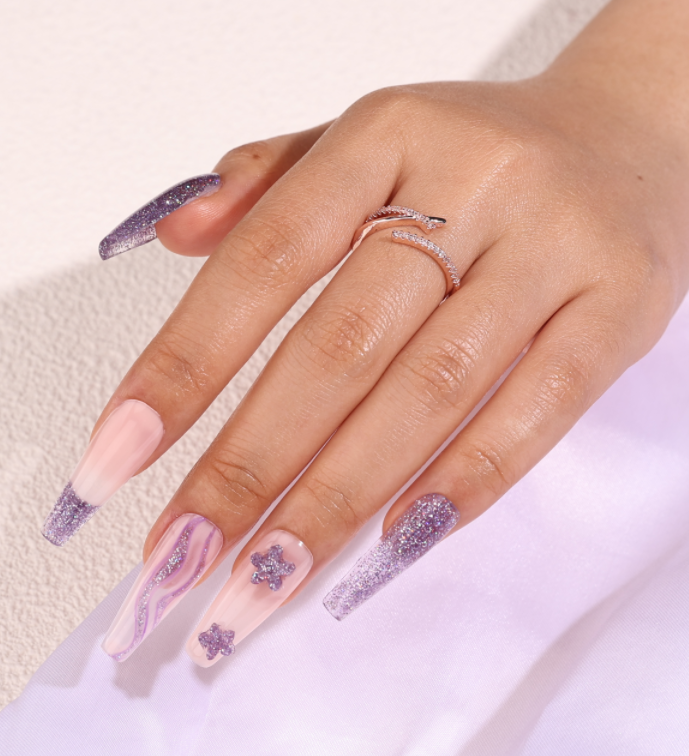 Stylish long glitter nail design for you!
3.Long glitter nail design:Long gold glitter nail
Gold is a color that symbolizes wealth and luxury, therefore gold glitter nails give a sense of nobility and elegance. The shiny texture of gold brings a unique radiance and sense of luxury to the nails, instantly catching the eye. Gold glitter nails showcase a style that is luxurious, elegant, and sparkling, adding a unique charm to the fingertips.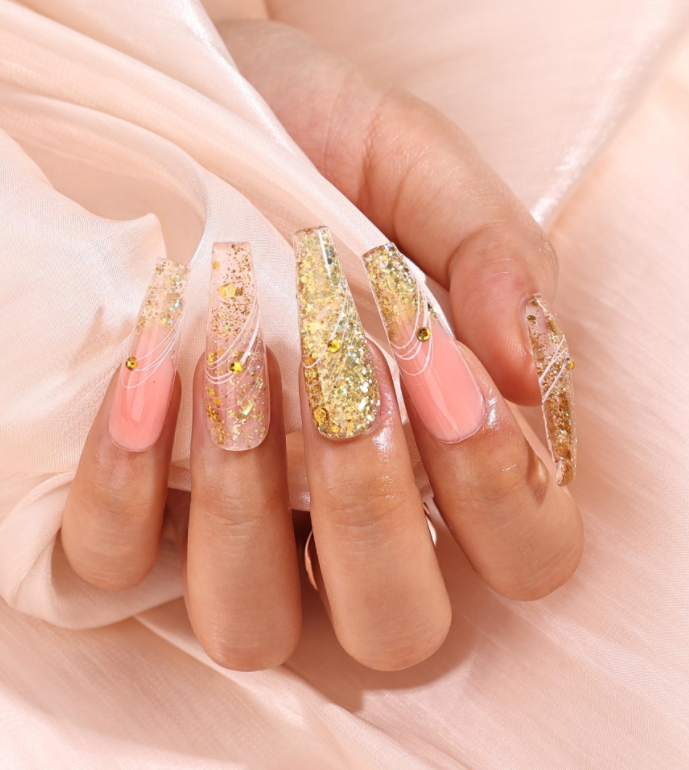 Come and try this long glitter nail design!
Make a statement this summer with long glitter nail designs that sparkle and shine. From holographic wonders to chunky glitter delights, mesmerizing gradients to mermaid-inspired magic, there are endless options to suit your style and taste. Embrace the dazzling side of summer with these glamorous long glitter nail designs and let your fingertips steal the show wherever you go.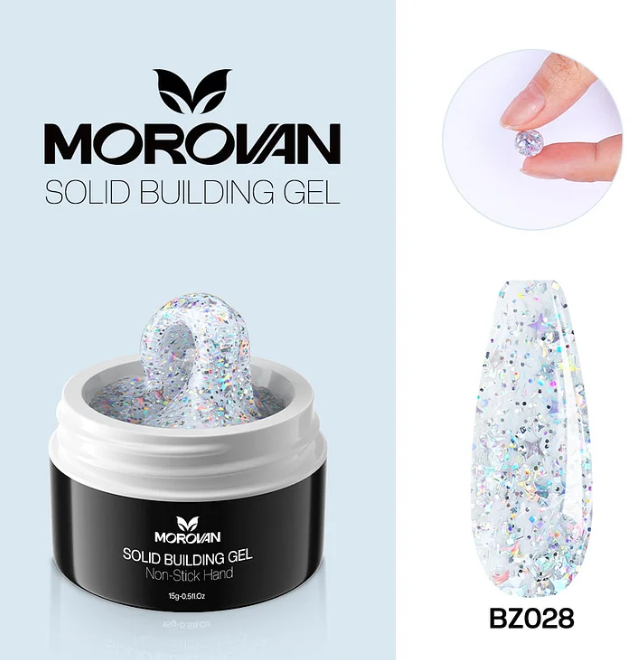 Long glitter nail design product recommendation
Latest Posts
Featured product