Long Almond Nail Designs for Summer 2023
May 19, 2023 by MOROVAN
Long almond nails have become a popular choice for those seeking a stylish and glamorous look. Their tapered shape elongates the fingers and exudes an air of sophistication. As Summer 2023 approaches, it's time to explore a range of captivating and on-trend long almond nail designs that will elevate your style to new heights. From vibrant colors to intricate patterns, we have curated a selection of nail designs that will add a touch of effortless elegance to your summer look.
How to make a long almond nail design by using the UV gel?
Here are some recommended long almond nail designs for 2023:
1.Long almond nail design: Delicate Floral Patterns
Capture the beauty of blooming flowers with delicate floral patterns on your long almond nails. Choose soft pastel shades like blush pink, lavender, or baby blue as the base, and paint intricate flowers using a fine brush or nail art pen. You can also add tiny rhinestones or glitter for added sparkle. This design is feminine, romantic, and perfect for embracing the enchanting essence of summer.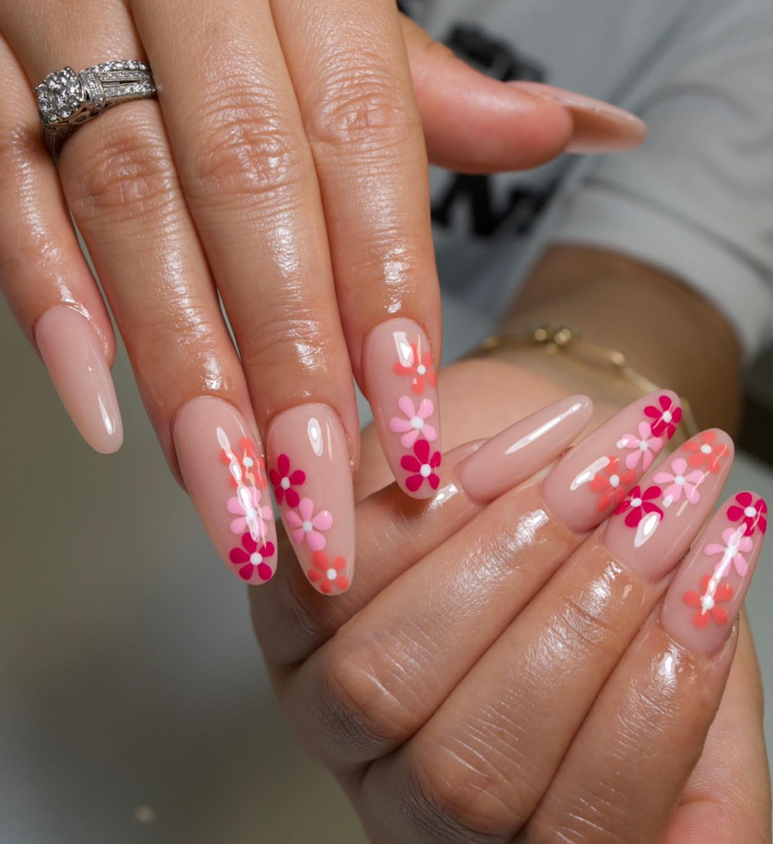 Recommend this pretty long almond nail design for you!
@nailsbymar__/Instagram
2.Long almond nail design: Vibrant Neon Accents
Make a bold statement with long almond nails by incorporating vibrant neon accents. Opt for a neon base color, such as electric pink, lime green, or vibrant orange, and add geometric or abstract neon accents in contrasting shades. This design is perfect for those who want to embrace the energetic and playful vibes of summer.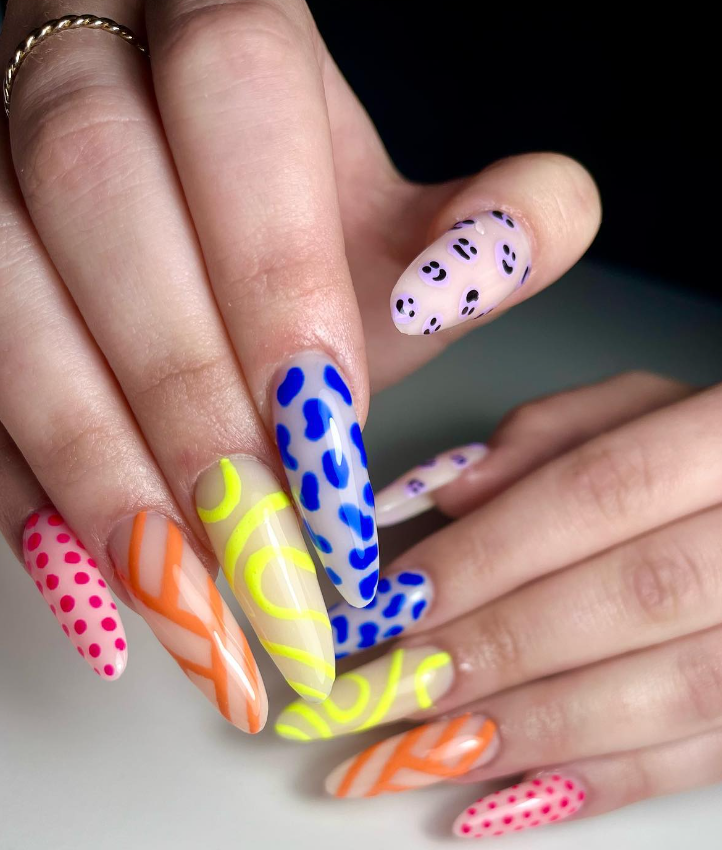 Stylish long almond nail design for you!
@chillout_foreverr/Instagram
3.Long almond nail design: Metallic Glamour
Add a touch of glamour to your long almond nails with metallic finishes. Choose metallic shades like silver, gold, or rose gold and combine them with a neutral base color for a chic and eye-catching look. Experiment with geometric shapes, stripes, or intricate designs to showcase the beauty of metallic accents. This design is perfect for those who want to make a statement with their nails.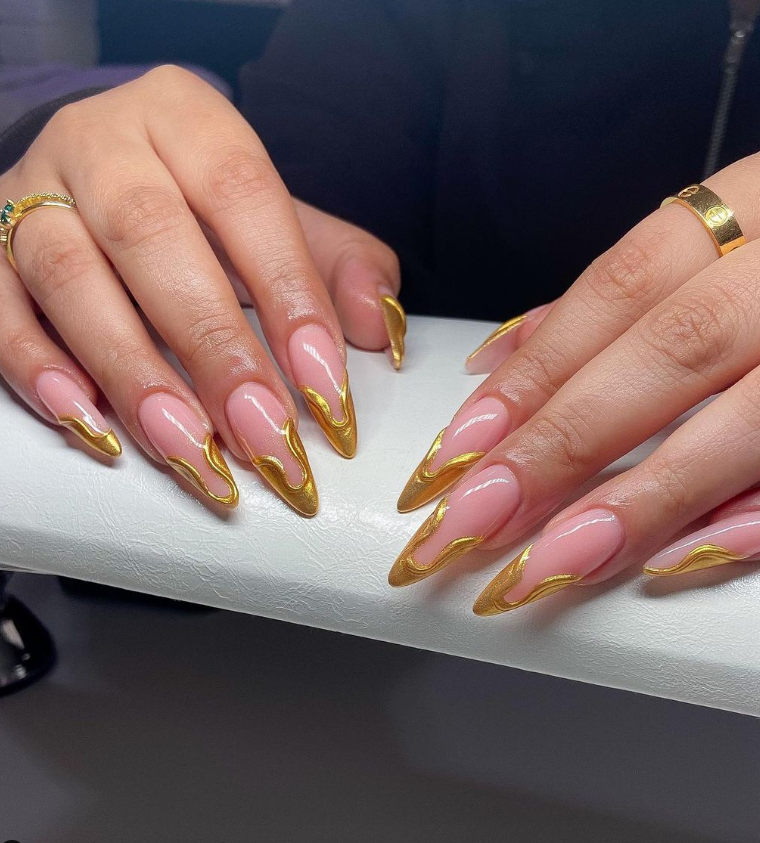 This long almond nail design is very luxurious!
@cnmbeautybar/Instagram
Long almond nail designs for Summer 2023 offer a perfect combination of elegance and trendiness. Whether you prefer vibrant summer shades, delicate florals, or geometric sophistication, there are endless possibilities to explore. Let your nails be a reflection of your style and embrace the effortless elegance that long almond nails bring to your summer look.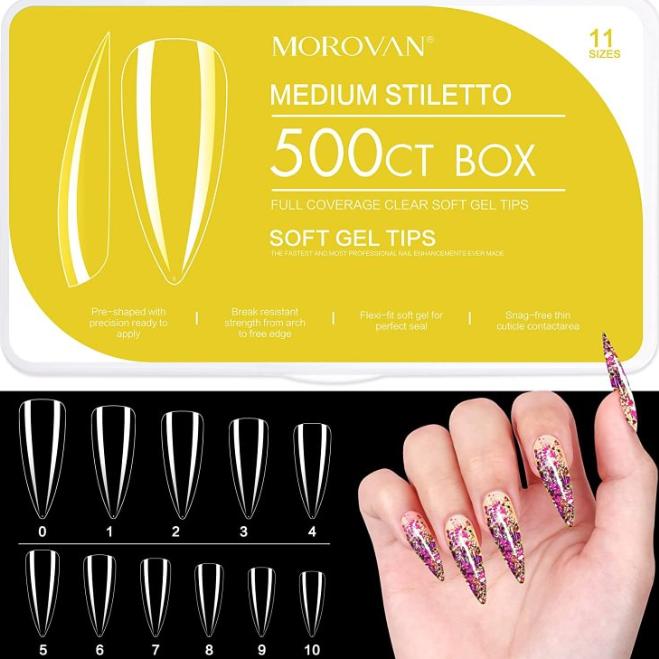 Long almond nail design product recommendation
Latest Posts
Featured product