Green Cat Eye Nails Designs of 2023
May 04, 2023 by MOROVAN
Green cat eye nails are a popular and fashionable nail style in recent years, characterized by a special magnetic effect that gives the nails a mysterious cat-eye-like luster. The popularity of green cat eye nails has been on the rise in recent years. It has attracted much attention in the fashion and nail industry, and is considered a symbol of fashion and nobility, making it a great choice for women. Due to its mysterious and glamorous appeal, green cat eye nails are widely used in important occasions and fashion events, such as fashion shows, parties, weddings, and more.
How to make a cat eye nail design by using the poly gel?
The following are recommended green cat eye nails designs for the year 2023:
1.Green Cat Eye Nails Design: Green and Black Cat Eye Nail Art
Green cat eye nail is very suitable for girls with cool personality! This green cat eye nail looks monotonous, but in fact it has a sense of mystery and aloofness. The faint green light flickers in it, which is never tired of looking at it, beautiful but not old-fashioned. It is more advanced when paired with black!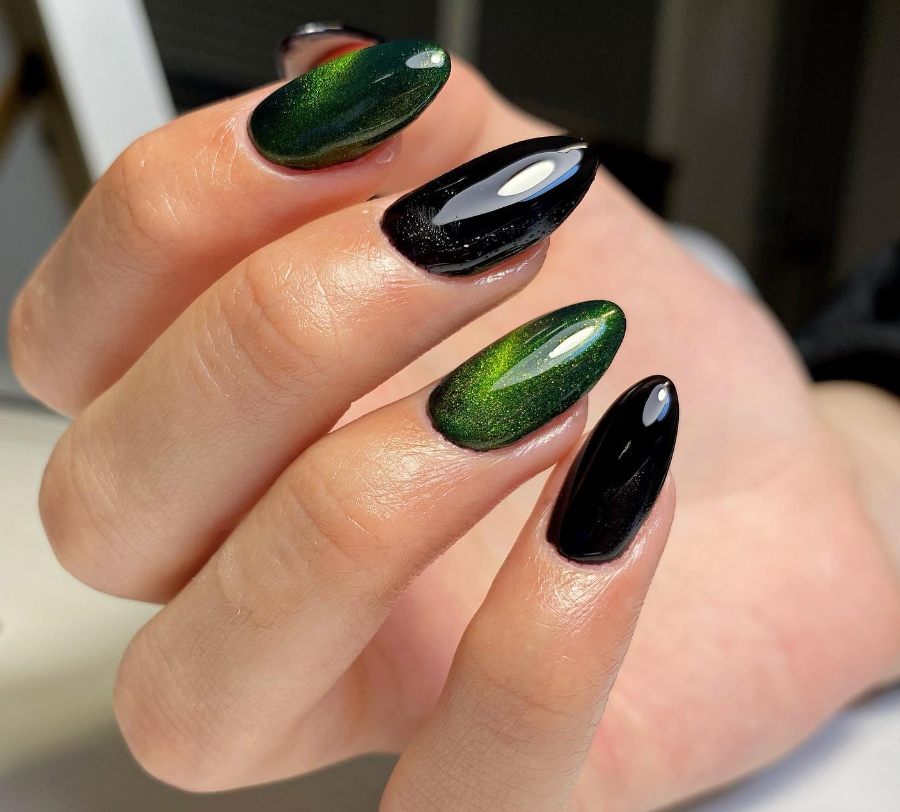 This green cat eye nails design is so pretty!
@mr_beauty_maria / Instagram
2.Green Cat Eye Nails Design: Green Cat Eye Flower Nail Art
The overall tone of this cat eye nail is malachite green, which has a special luster effect. Yellow flowers are painted on it as decoration, which looks very mysterious and noble.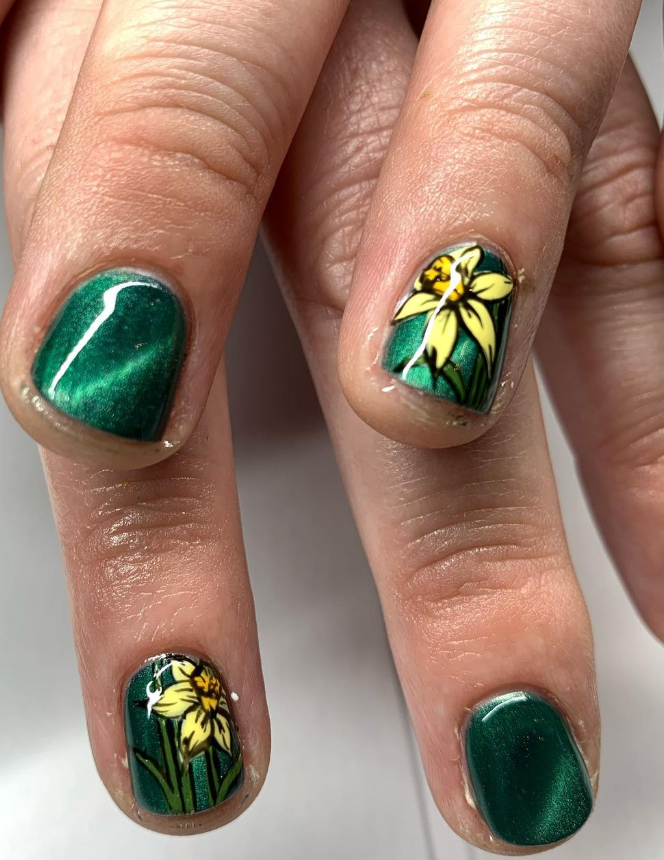 Beautiful green cat eye nails design for you~
@sparkednails /Instagram
3.Green Cat Eye Nails Design:Green Cat Eye with Golden Manicure
This green cat eye nail also has a sense of luster, with golden nail polish on it to create a luxurious metallic feel. In addition, with a metallic ring, it looks even more noble and gorgeous.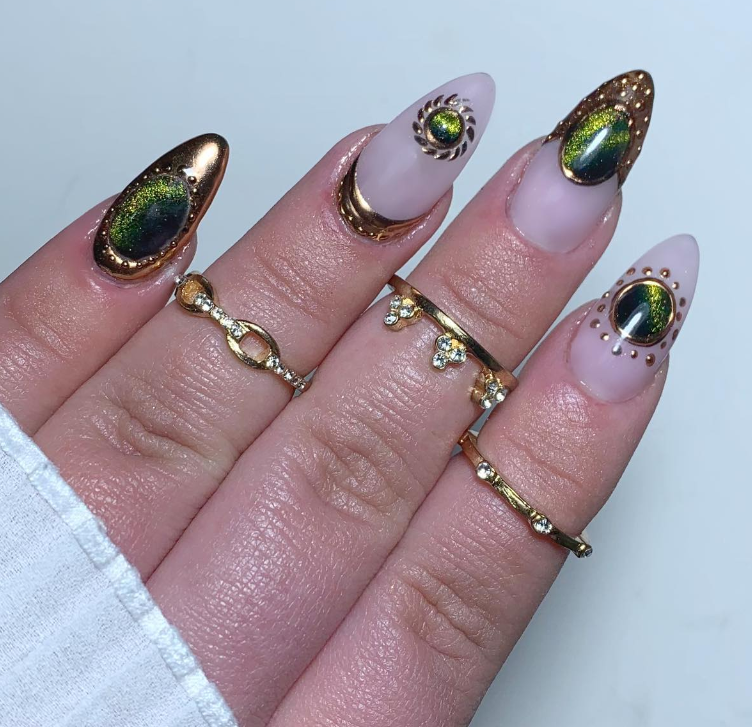 Come and try this green cat eye nails design!
@glamourphile /Instagram
The charm of green cat eye nails design lies in the mystery and gorgeousness it brings. In a dark environment, the green cat eye nails will show a unique glossy effect, which adds a sense of mystery to the nails and makes the whole person more attractive. The shiny cat's eye nails are paired with elegant dark green. The green cat eye nails created by the two is simply not too good-looking! Green itself is a very elegant color, combined with crystal clear, deep and charming nails like cat's eyes, it is very temperamental, making hands look long and white.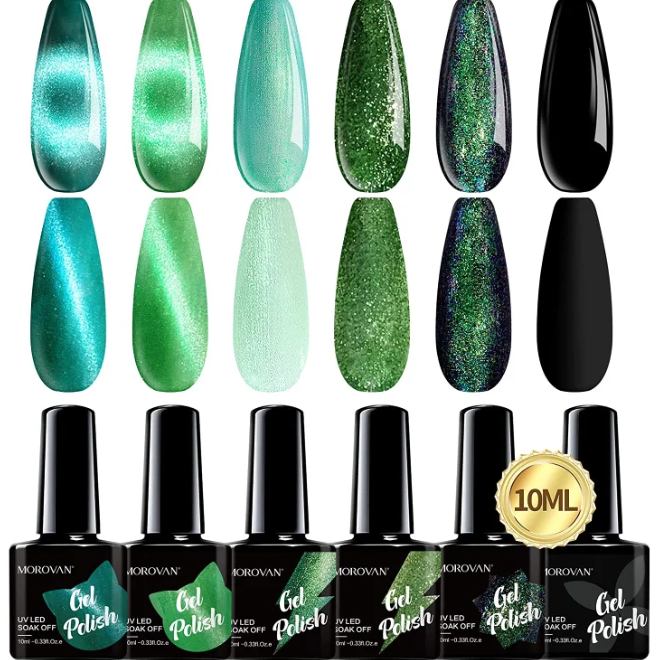 Green cat eye nails design product recommendation
Latest Posts
Featured product